Brian O'Halloran and John DeLancie Welcome You To Fan Expo HQ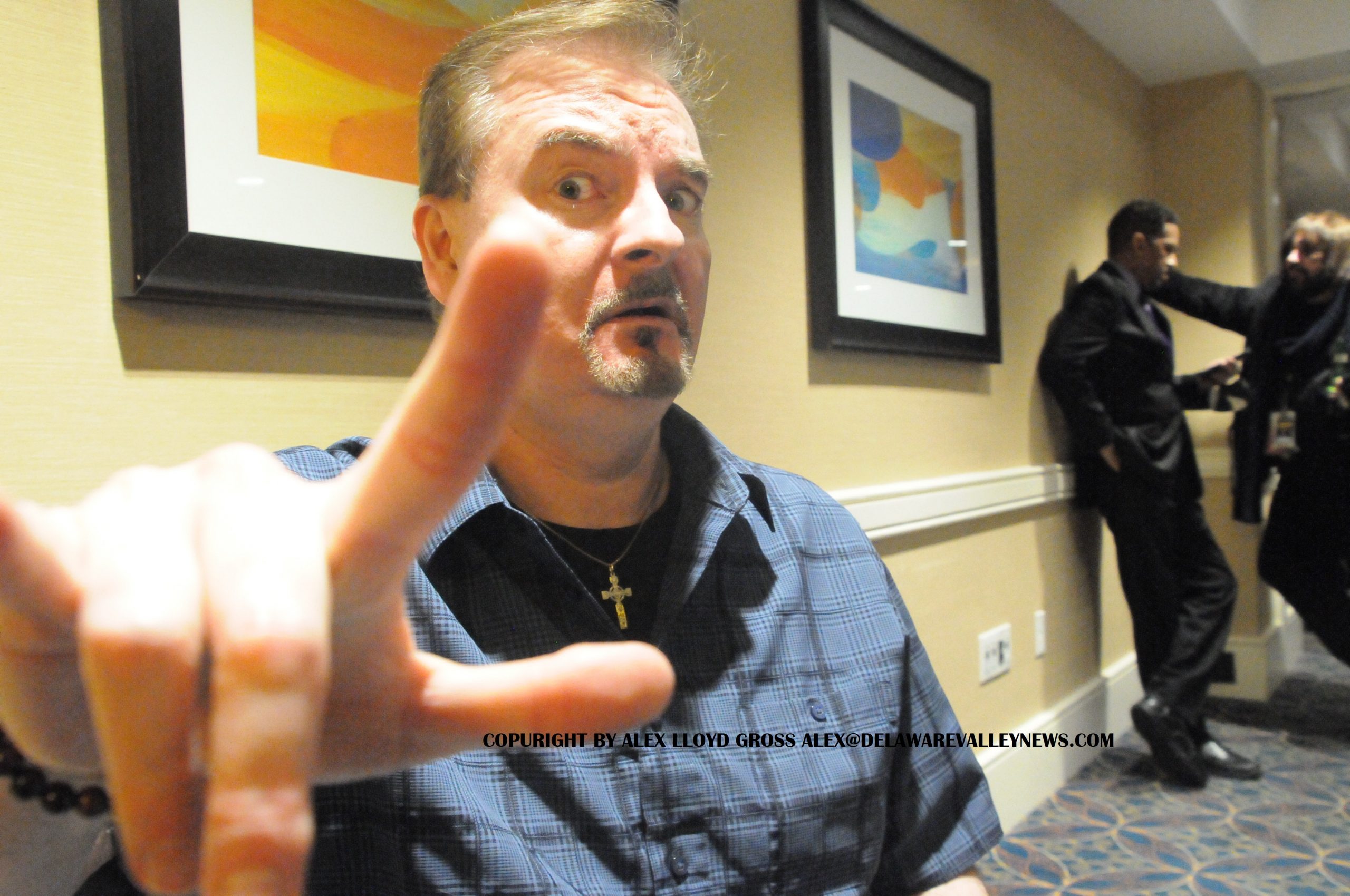 Brian O'Halloran and John DeLancie Welcome You To Fan Expo HQ
---
by Alex Lloyd Gross
The convention that was called Wizard World is back. It's a new name, a new company and according to Jerry Millani, spokesperson for the event, "It's going to feel just like Wizard World, but with a few minor changes".  For one, there will be a bit more emphasis on Cosplay and the major panels will take place right on the convention floor. They still have a bunch of celebrity guests that cannot wait to meet their fans. It's called Fan Expo HQ
"I grew up here, my father played for the Philadelphia Orchestra. This town is no stranger to me,"DeLancie said. Best known for his role as "Q" in the Star Trek movies To him, this is a larger version of the fans that wait by the stage door. While Q is the role he is most  known for, he is an accomplished actor with different roles in many television  series. When asked about them He admits "Some were one or two episodes, I really do not remember some of them at all. However fans of that series will remember me from that, from a part I've played and want to meet me just because of that." he said.
DeLancie is also an accomplished stage actor . "When people look at lists to see what I've done online,  none of that is listed.  Some of those smaller roles I do because I just like doing them," he said. You can ask him about those roles when you see him .
One guy that really is not supposed to be here is Brian O'Halloran, from Clerks. "I know I'm not supposed to be here, but this time I'm on the schedule, so it's alright", he laughed,  In that movie he came into the store on his day off and when things started to go awry, he kept saying "I'm not supposed to be here". That's his line and he likes when fans tell him that. He is not from this area, but that does not mean he has not struck up friendships with fans that have come to see him.  "They want to know what is going on with me and what's going on with Clerks 3. The answer is  they can look for it around the fall. " he said.
With COVID shutting down the country the last two years, O'Halloran is anxious to get back to meeting his fans. This show takes precautions, he are at a higher stage and some artists may have plexiglass for photo ops. "I've chosen not to do this and it's worked out well for me so far." he said.  "You really have nothing better to this this weekend, watch a re run of the ball game? Come on out we would love to see here here," O'Halloran said.
Both actors and a host of others will be at the Pennsylvania Convention center this weekend, starting tonight, April 8,2022.  You can go here for the latest info.