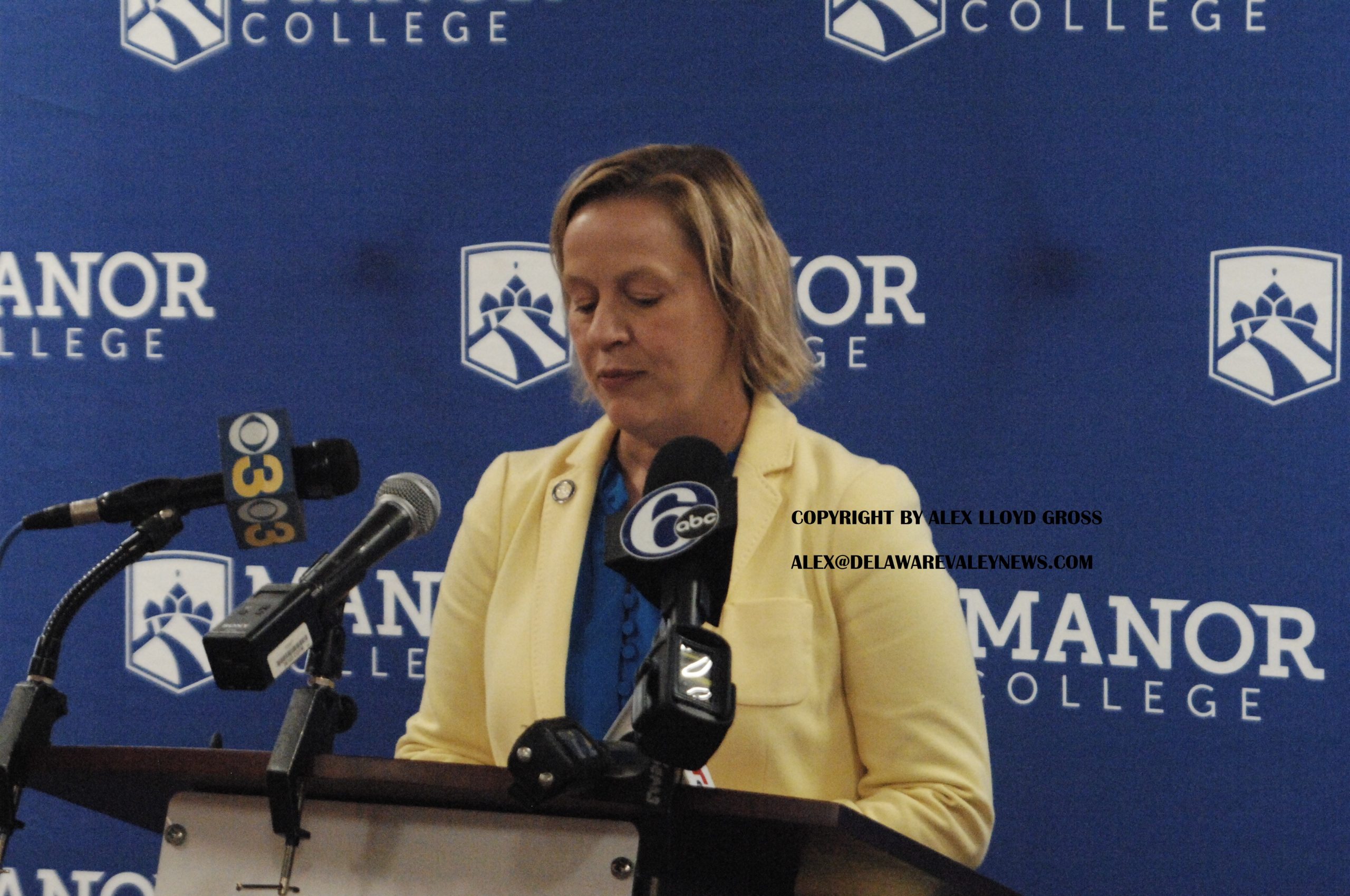 Local Politicians Announce Support For Ukraine At Manor College
---
by Alex Lloyd Gross
There is overwhelming support for the Ukranian people in eastern Pennsylvania.  In Jenkintown,  Manor College hosted several politicians, to keep pressure on the horrid atrocities that are happening in Ukraine. They want to see more aid get distributed to that country.  The region has been decimated by Vladimir Putin in an unprovoked attack to take over the country. Many people have said Putin is suffering from physical ailments that have impacted his mental health.
Regardless of the reason, Russian troops are continuing their assault. At the college, politicians like State Senator Art Haywood and Attorney General Josh Shapiro kept the attention on the need for supplies and aid to continue to be sent.  Shapiro is also the democratic candidate for Governor of Pennsylvania.
During his remarks, Shapiro reminded people that it was about 100 days ago that the war started. Putin thought the war would last 48 hours.
"Putin's cruel enterprise is being met by the bravery and courage of President Zelenskyy and the Ukrainian people," Manor College President Dr. Jonathan Peri said. "They need our continuing support.  The press meeting was held at the Ukrainian Heritage Studies Center .on the grounds of the school.