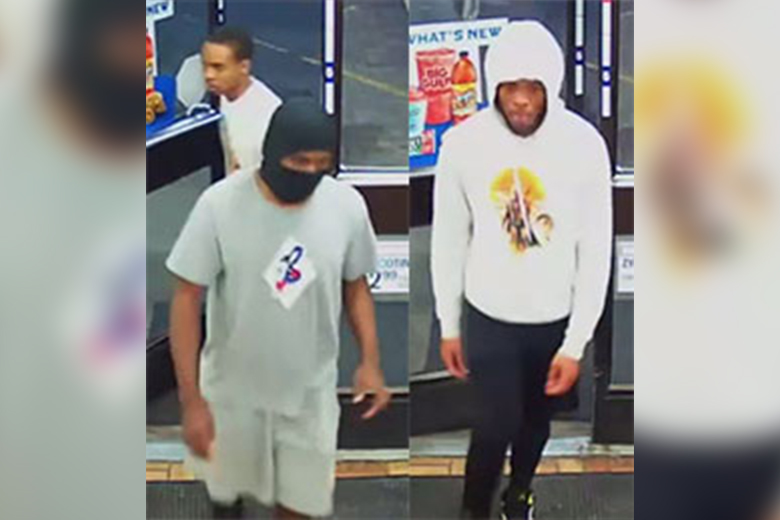 These Thieves Turn A Theft Into A Felony Robbery In South Philly
---
by Alex Lloyd Gross
June 3, 2022
Shoplifters Take Everyone's  Money. You may remember that ad campaign. Taking something that does not belong to you makes you a criminal.  On May 22, 2022, four alleged criminals went into the 7-Eleven located at 1034 Washington Ave.  One male waits outside and is not caught on camera, the other three are.  It's just after 5:30 AM. Police just released the video yesterday, June 2, 2022.
They selected the merchandise they wanted and walked out without paying.  The theft was a summary offense and would be handled expeditiously by the District Attorney, probably with no jail time.  The clerk saw them steal and went out to confront them and tell them to pay or return the merchandise. The four males then beat the clerk, who needed medical treatment.
When they assaulted the clerk, that equals taking something by force, which is now a felony charge of robbery. Of the three caught on camera, only one is taking advantage of the pandemic, and wearing a mask. The others can be seen cleanly.
f you see these suspects, do not approach, contact 911 immediately.
To submit a tip via telephone, dial 215.686.TIPS (8477) or text a tip to 215.686.TIPS (8477).
All tips will be confidential.
If you have any information about this crime or these suspects, please contact:
South Detective Division:
215-686-3013/3014
DC 22-03-020057