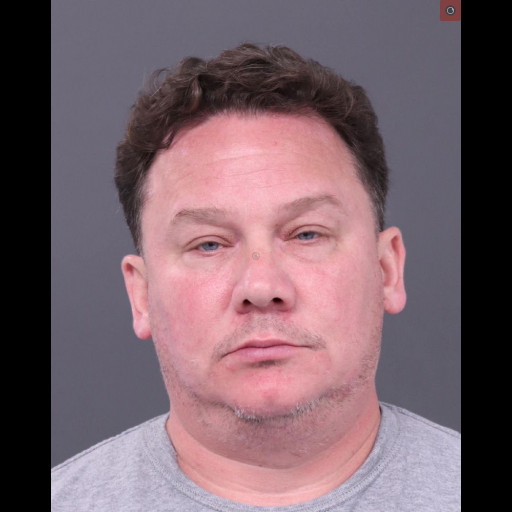 Accused Shady Contractor, Sits In A Jail Cell Under High Bail
---
by Alex Lloyd Gross
No one likes to be ripped off.  The home contracting business is extremely lucrative if you know what you are doing. A contractor does a good job, gets recommendations and gets new and repeat business. That is how things are supposed to work.
One man Joseph Eibell, 47 of Huntingdon Valley PA is accused of taking over $200,000 in deposit money from customers and never doing the work he was hired to do. Authorities said this scam was going on since at least 2019. He is charged with deceptive business practices, and theft by deception.  At least four homeowners in Bucks County are victims. The case was investigated by the Upper Southampton Police Department.  The business, called 3 Brothers Renovation was based in Upper Southampton.
Police allege  that a Bristol Township man met with Eibell in April 2019 and hired 3 Brothers Renovation to complete several jobs at his home. The total cost of the project, which included a new roof and an addition, as well as interior remodeling, totaled $120,000. The man paid Eibell $82,000 through a series of deposits and advance payments made between April 2019 and September 2019. Additionally, the man paid $20,000 directly to a store for kitchen cabinets and materials. However, after making the payment, Eibell redirected the funds and used them to purchase materials for other properties. Some work was performed on the victim's home, but nothing was completed, and the project was abandoned leaving the home in an unlivable condition. The damage done to the home left it vulnerable to storm damage, and when the victim attempted to get insurance compensation through 3 Brothers Renovations' insurance company, the victim learned that the policy listed with the Pennsylvania Attorney General's Office was not valid.
A second victim, who lives in Bristol Borough, said she met with Eibell in June 2021 and hired his company to remediate water damage caused by a plumbing issue. The project would cost $50,000, and she was required to make a deposit of $15,000, split into two checks. She made the deposit, but after approximately one month with no progress on the project, Eibell requested an additional $15,000, also split into two checks, for materials. The homeowner paid that money in July 2021, but the work stopped on the projects and the materials she paid for never arrived. She said she made numerous unsuccessful attempts to get Eibell to repay the deposits and provide the purchased materials.
A Falls Township man said he hired 3 Brothers Renovations in July 2021 to complete several renovations on his property for a total of $90,000, to be paid in 10 installments. The man made six payments of $9,000 each, totaling $54,000. After many excuses and delays, the project remained incomplete and ultimately the victim sold the property to a real estate investor who arranged to complete the work. The victim made numerous attempts to recoup the advance payments from Eibell but was unsuccessful.
An Upper Southampton Township woman said she hired Eibell and 3 Brothers Renovations in October 2021 to complete three renovations to the exterior of her home, including stone pavers, decking and stairs. Eibell requested separate deposits for each of the three phases of the project and an additional fee for drawings and permits. In two weeks, the woman paid Eibell $24,400 through four checks. Eibell cashed the checks, but no work has ever been performed. The victim made several unsuccessful attempts to recover her deposits.
Eibell now sits in jail under $2.5 million bail. 10 percent. That money is the amount needed to make his victims whole. All of the charges he faces are felonies.  The Bucks County District Attorney's Office believes there may be additional victims who were scammed by 3 Brothers. The Bucks County District Attorney's Office strongly believes there are more victims and ask anyone with information about Eibell and 3 Brothers Renovations to contact Upper Southampton Township Police Detective James W. Shirmer at js*******@us***.org or the District Attorney's Office at www.bucksda.org
The investigation found that Eibell also performed work as 3 Brothers Waterproofing and 3 Brothers Exteriors and may be associated with other businesses. The investigation also revealed that he recently received contracts for work in Bucks, Montgomery and Philadelphia counties. Upper Southampton Township Police Detective James W. Shirmer is the lead investigator in this case, which was referred to the Bucks County District Attorney's Office by the Bucks County Office of Consumer Protection. Deputy District Attorney Alan J. Garabedian is assigned for prosecution.