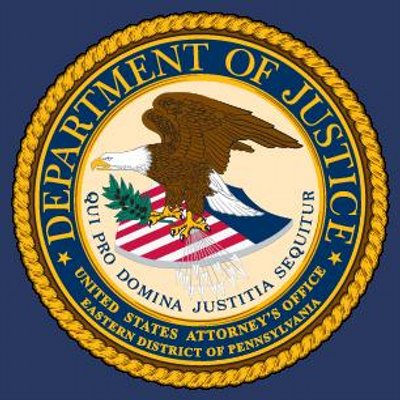 Local Pharmacy In Fox Chase Accused of Being A Pill Mill
---
by Alex Lloyd Gross
June 2, 2022
Neighborhood pharmacies are an important part of the fabric that is America.  They employe members of the community and get to know members of the community. Most are reputable. According to Jennifer Arbittier Williams,  Acting US Attorney for this region The owner of the Veree Pharmacy, located in the Fox Chase section of the city Mitchell Spivack, 62, of Collegeville, PA, was charged by Information with conspiracy to distribute controlled substances and healthcare fraud. These charges are the result of a joint investigation between the United States Attorneys Office for the Eastern District of Pennsylvania and the Pennsylvania Office of Attorney General.
According to the indictment,  the business was used as a pill mill and they would fill oxycodone and other opioid prescriptions, with little to no questions asked. In 2016, this tiny little pharmacy was the largest purchaser of oxycodone in the state of Pennsylvania.
Spivack and his co-conspirators filled prescriptions for wholesale quantities of high-dose oxycodone despite obvious alterations to the prescriptions and other red flags indicating that the drugs were not for a legitimate medical purpose. In addition, Spivack and other employees of Veree submitted entirely fraudulent claims to health care benefit programs for prescription drugs not dispensed. These drugs were designated in patient profiles as "BBDF" which was an acronym for "Bill But Don't Fill." From 2013 through 2019, Medicare and other insurers paid over $450,000 for these bogus claims.
"Pharmacies and pharmacists engage in the deepest violation of the community's trust when they exploit their access to opioids and other controlled substances and illegally dispense the drugs for their own financial gain," said U.S. Attorney Williams. "It is even more disturbing when pharmacists take advantage of their position of trust by fraudulently billing Medicare and other federal health care programs for bogus prescription drugs. Our Office will use every resource it has to pursue and hold these individuals accountable. I am grateful for the support and investigative teamwork that the DEA, HHS-OIG, and the Pennsylvania Attorney General's Office provided in this important matter.
Earlier this year, the U.S. Attorney's Office filed a civil suit against Spivack, his company, and employees alleging healthcare fraud and violations of the Controlled Substances Act. The criminal case was investigated by the Philadelphia Field Division of the Drug Enforcement Administration, HHS-OIG, the Pennsylvania Office of Attorney General Bureau of Narcotics Investigation, and the Pennsylvania Department of State's Bureau of Enforcement and Investigation. The criminal case is being prosecuted by Assistant United States Attorney M. Beth Leahy and Special Assistant United States Attorney Linda Montag, who was specially designated by the AG. The civil case is being handled by Assistant United States Attorney Anthony D. Scicchitano.