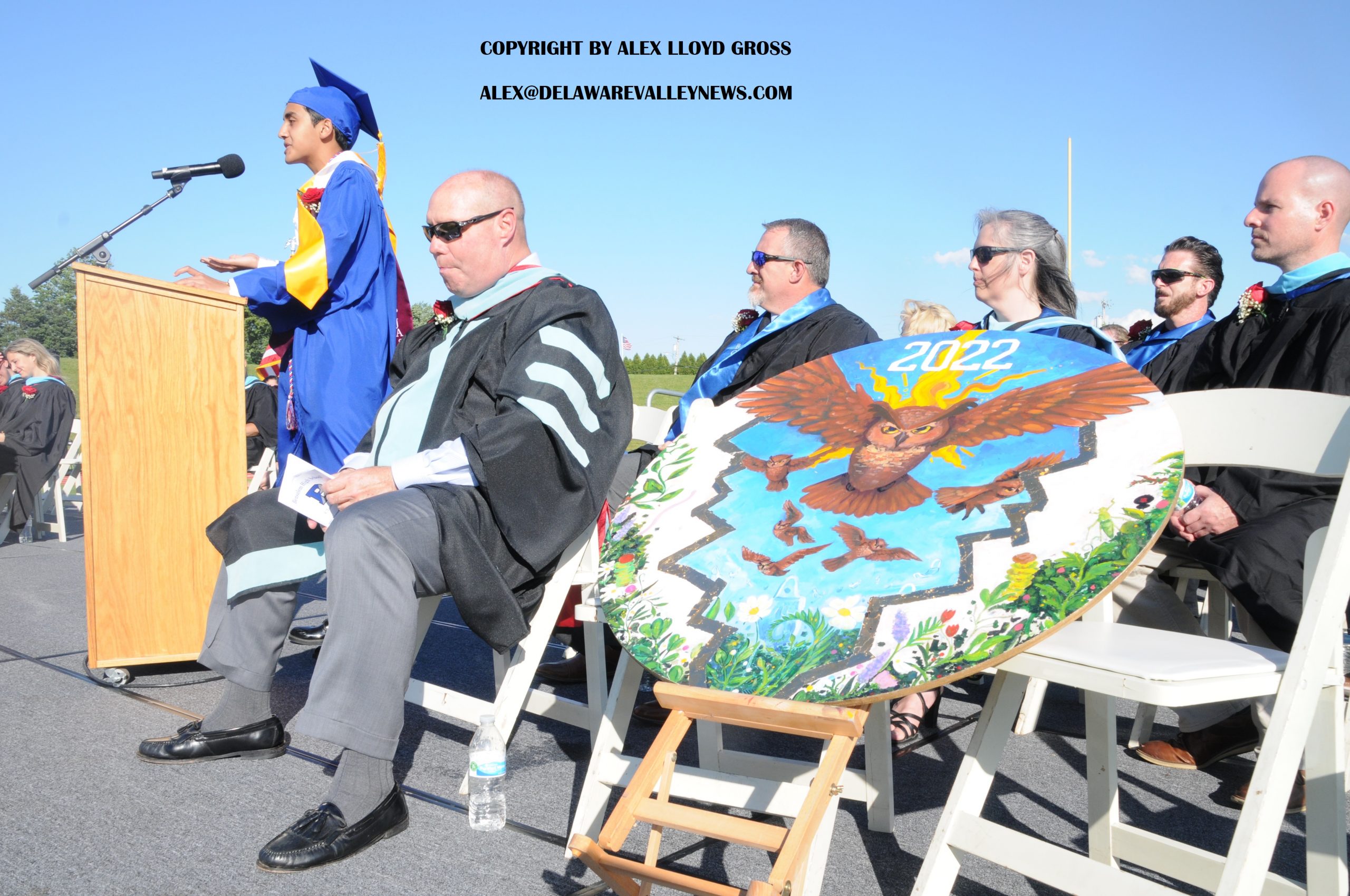 Class Of 2022 Graduates From Bensalem High School
---
by Alex Lloyd Gross
June 18,2022
It was about 6:00PM last evening when the speeches began for the Bensalem High School Graduation. This class went through a pandemic, remote learning, skyrocketing inflation and they still managed to show up and do well.  In today's climate, that is no small feat.  As the students were marched in, along the track of the Bensalem Owls football stadium,   they took their seats on the field. The chairs were set up to configure the numbers 22.
The speeches were kept short. Just long enough to get the point across. The Salutatorian Ali Zafar Ahmad summed up the night when he kept reiterating that the class did  it. Some will go to college, other trade school and some are going to the military.  Graduating high school is hard. Life is harder.   It is  working through the hard times that builds stamina for later on.
The weather for this ceremony could not have been any nicer.  The high school band was set up at one end of the stadium, under the scoreboard which read 2022.  As names were read, the students would walk up onto the stage, get their diploma and exit the rear of the stage.  The ceremony was quick.  By 8:00 PM only a few stragglers were left, to chat with family and take photos.