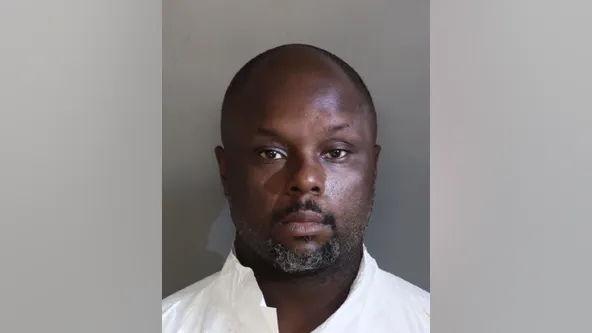 Police: Male Arrested In Whitpain Could Be Male That Assaulted Women In South Philadelphia
---
by Alex Lloyd Gross
June 17, 2022
One male is under arrest in Whitpain Township, Montgomery County, after he allegedly attacked a woman and tried to take her car. . On June 16, 2022 a  male was taken into custody after police got a call about an assault on Jolly Road. When they arrived, the male fled into some dense woods. a perimeter was set up and a K-9 was deployed.  Police also used an Ariel drone and  an arrest was made a short while later.
One Wednesday night, June 15, 2022 three women walking along the 1200 block of Morris Street were viciously attacked by a male, and were punched several times. It was unprovoked and the assault was captured on video. The male uttered a random statement before walking off .  The women were said to be hurt, one suffered a broken nose and the rest had multiple bruises. police said.
The suspect was a black male wearing a red jacket.  less than 30 minutes later,  a woman sitting on her front step on the 1900 block of S  13th street is knocked unconscious  by a male wearing the same clothes.
This male fits the description of a sexual assault that happened Thursday June 16, 2022  in the Roxborough section of the city. That male followed a woman to her place of business, and robbed her as well.  Chief Inspector Frank Vanore said  that the Philadelphia police are working with authorities in Montgomery County and have enough to link the male arrested in Whitpain to the rape in Roxborough..That suspects name is Malcom White from Brooklyn New York.
"We are looking into seeing if he is the same guy from the  South Philadelphia assaults. We have nothing to connect him to those just yet besides his description," Vanore said.   Vanore said that the Montco case was a carjacking and assault.  He suspect is still in jail in Montgomery County and will be hit with a detainer which will bring him back to Philadelphia, to face charges of the sexual assault, Vanore said. Vanore said Philly authorities have not spoken to White as of yet. He is still in custody in Montgomery County.  He could not answer as to why he was in Philadelphia.