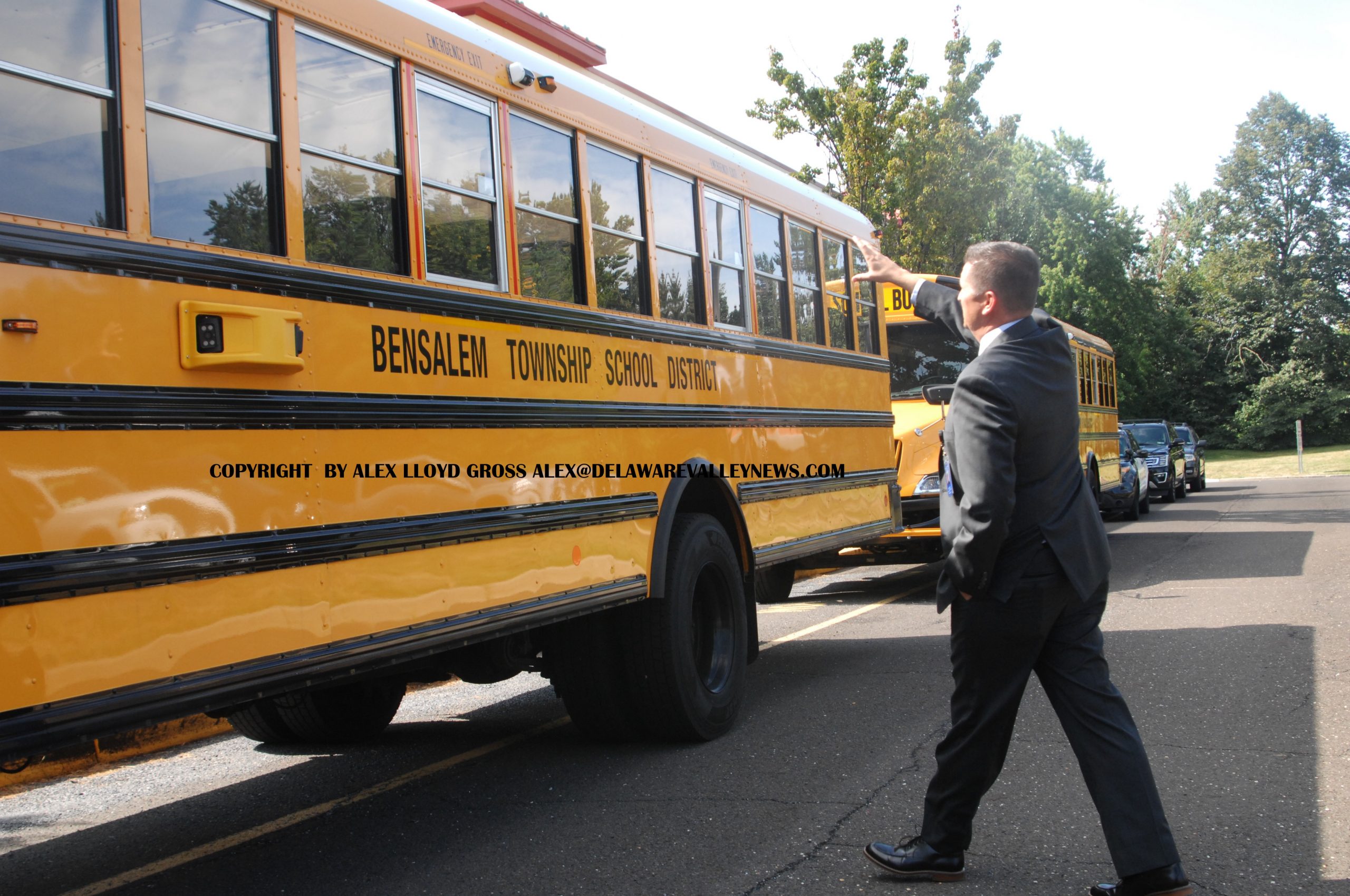 Bus Patrol Program Goes Live In Bensalem At Start Of School Year
---
by Alex Lloyd Gross
Aug 11, 2022
An average of two people disregard school bus stop arms and signals, according to Bill McVey, Director of Public Safety for Bensalem Township. Hopefully, the bus driver is able to get a plate and report it.  Now, a new program that takes effect August 28, 2022 takes the hopefully out of it. All 89 school buses in Bensalem Township will be equipped with 360 degree cameras that will catch violators in the township. Once caught on camera, the violation will be sent to the registered owner of the car and they can pay a $300.00 ticket.
During a media event to  announce the roll out of the program,  police were joined by school district administrators to show off the cameras.  "All angles of the bus are covered, including the bus interior", said Brian Russell, Supervisor of Transportation for the district.  A lot of bullying takes place inside the school bus and this will put a stop to it.
When a car goes past the flashing lights, that is caught on video and the police will review the incident and issue a civil citation which is a $300.00 fine. There will be a private link provided to the owner and they can go online to view the violation. They can elect to have a hearing but there is no appeal process. "The judges decision is final. That hearing will be in Bensalem," said Detective Sgt. Glenn Vandegrift.
If police witness the violation, they will issue a state citation and the civil violation will be cancelled, according to Vandegrift.  The program starts during the opening day of the school year. School buses that are used for field trips out of Bensalem will not have violations reported once the bus exits the township, authorities said.
In Bensalem,  there were two incidents of death or serious injury  to students by drivers who went past a school bus, in the past five years, authorities said.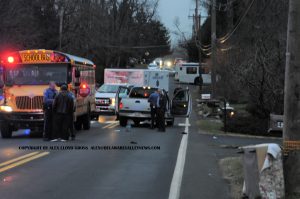 The cost of the program will be paid by violators. School bus drivers will be instructed to never wave a motorist to go past the bus when the lights are flashing, which does happen when a child is not ready to get off the bus and requires a bit of extra time. Authorities said this practice should not happen but it does.
Bensalem used to put officers on the school bus to catch violators and even had officers follow the buses along their  route. This program frees up officers to go out on patrol.