Male Guilty Of Repeatedly Stalking Woman In Bucks County
Male Guilty Of Repeatedly Stalking Woman In Bucks County
---
by Alex Lloyd Gross
Aug 27, 2022
A male from Hatfield, Montgomery County Pa. was so obsessed with a Bedminster Township woman that he would park on her street and  act so creepy that even the girl's neighbors were wary of him.
Andrew Gold  had a trial in the Bucks County Court of Common Pleas. A jury found him guilty last week and he is in jail awaiting sentencing. The nightmare started for the girl in 2015 when Gold approached her as she was with friends. he greeted her by name.  She never met him. On another occasion, he saw her in an establishment and watched her go into a rest room.  Gold was waiting for her when she came out, and tried to speak with her. He told him she had no interest in speaking with him.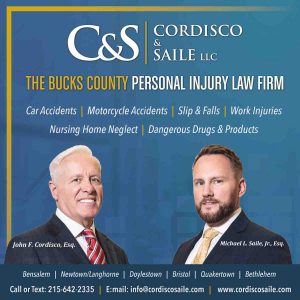 In 2020, Gold was spotted near the victims home three times by police. he did not live there and had no business there.  Things escalated and Gold started using binoculars and listening devices to try and eavesdrop on the woman as he sat in a car nearby. He would send the victim messages from fake social media accounts.
In 2021, Gold was on her street every night and would, at times, hide in bushes. Police told him to stop multiple times and told him that his behavior was alarming the residents. Still, he persisted to show up, even though he knew no one on the street, except the victim. On Oct 12, 2021 he was arrested near the victims house.
Andrew Gold was found  guilty of two counts of possession of a device for the interception of communications, two counts of stalking and one count of harassment. The trial began on Monday before Common Pleas Judge Gary B. Gilman.
Gold had his bail revoked and he will be sentenced November 3, 2022