Bensalem Heroin Dealer Convicted In Federal Court
---
ALEX LLOYD GROSS  FILE PHOTO DELAWARE VALLEY NEWS.COM.    Packages of drugs recovered by Bensalem Police.  This is a file photo.
PHILADELPHIA – United States Attorney Jacqueline C. Romero announced that Matt "Mack" Jones, 39, of Bensalem, PA, was convicted at trial of multiple narcotics offenses including distribution of heroin and conspiracy to distribute heroin.
In January 2018, New Jersey State Police, the Philadelphia DEA, New Jersey (Camden) DEA, and the Philadelphia Police Department began a joint investigation of the defendant and other co-conspirators related to a drug trafficking operation. Investigators learned that the defendant was a supplier of heroin, and would use female associates as couriers to deliver bags of heroin to customers. Phone records, text messages, and physical surveillance confirmed the defendant's participation in the conspiracy to distribute and deliver substantial amounts of heroin throughout the Philadelphia region.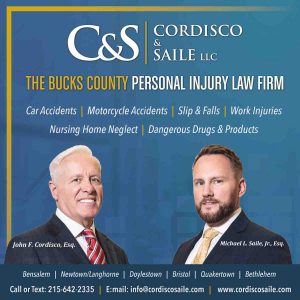 The investigation progressed from controlled purchases of heroin from the defendant and his co-conspirators, to the eventual seizure of substantial amounts of fentanyl-laced heroin, narcotics adulterants, drug paraphernalia, and multiple stolen firearms from an apartment used by the defendant and his coconspirators to store and distribute drugs. All told, the narcotics conspiracy was responsible for distributing over a half kilogram of heroin and/or fentanyl.
"Drug addiction and the distribution operations that enable it are at epidemic levels in Philadelphia, and the federal government is aggressively prosecuting those responsible for the surge," said U.S. Attorney Romero. "Jones and other members of this conspiracy pumped large quantities of narcotics into our communities, putting many people's lives at risk. We want to thank our law enforcement partners in this case for their hard work and dedication."
The case was investigated by Drug Enforcement Administration, the Philadelphia Police Department, New Jersey State Police, the Bensalem Township Police, and the Philadelphia District Attorney's Office, and is being prosecuted by Assistant United States Attorney David Metcalf.