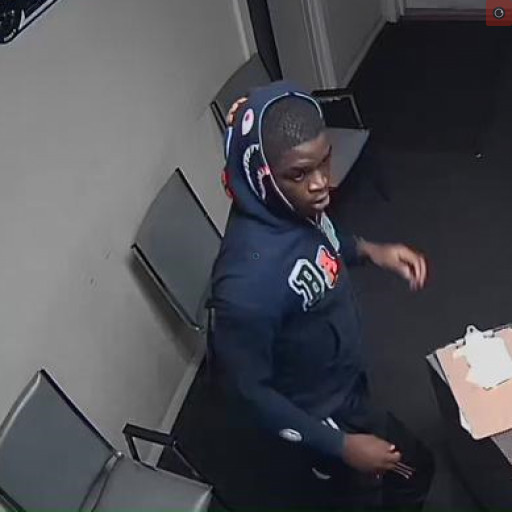 Bensalem Burglary Suspect Wanted By Police
---
by Alex Lloyd Gross
Sept 9, 2022
Police in Bensalem are hoping to lock up the male in the above photo.  They say he is a thief and thieves belong behind bars.  It was 2:00 AM September 8,2022 when he walked up to the south side of the American Auto Dealership , located on Bristol Pike.   The male had a brick in his hand and allegedly toss it through a window, shattering it.

With a window busted out, it was easy for him to get inside.  He stole a wallet and several sets of car keys. He then used one of the keys to steal a red Nissan Rouge.  The suspect is a black male . He wore a blue hoodie and black athletic sweatpants.  From the security camera footage, he put his hood up but did not cover his face.
You can get a good look at it and if you know him, call (215) 633-3719.. He was not wearing gloves, either and detectives should be able to get fingerprints, as he touched multiple things in the business.