Tractor Trailer Crashes Into Car In Bristol Twp.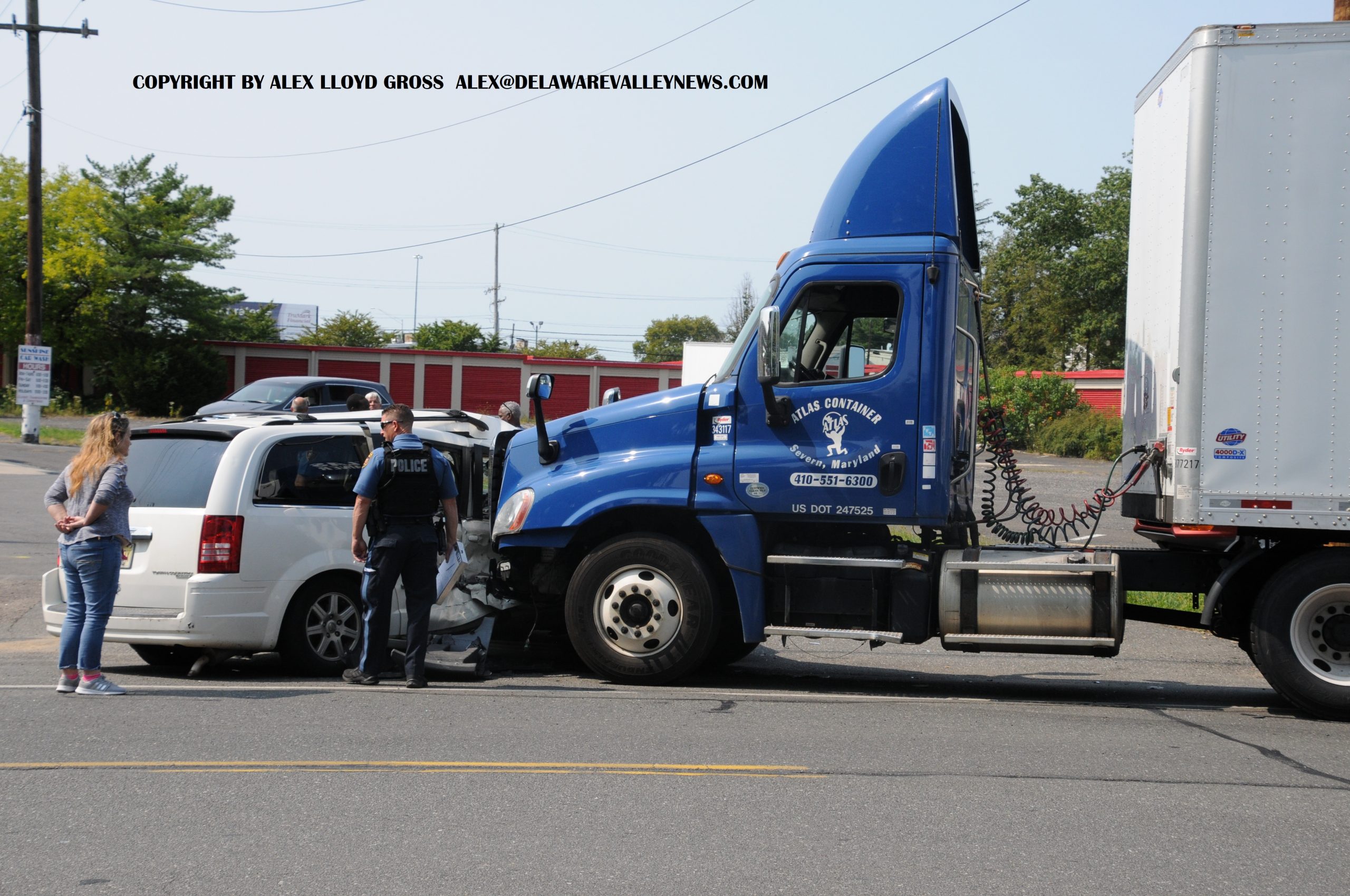 Tractor Trailer Crashes Into Car In Bristol Twp.
---
by Alex Lloyd Gross
Sep 16, 2022
The area around Veterans Highway and  near  Bath Road was closed intermittently, when a passenger car made a left turn in front of a tractor trailer.  The driver of the truck refused medical treatment, while the operator of the car was transported with non life threatening injuries to a local hospital.  No one was trapped in the car, which appeared to have been pushed several feet down the road.
Both vehicles sustained serious damage. The tractor was towed away and the trailer could simply be moved with another truck and continue on it's way.  The truck was traveling towards Bath Road, when the car made a left, in front of the car wash.  Police said no charges would be filed until the investigation was complete. The car did not have any passengers. The crash happened just after 11:15 AM today. Route 413 was closed for short periods of time to get the vehicles loaded onto tow trucks.