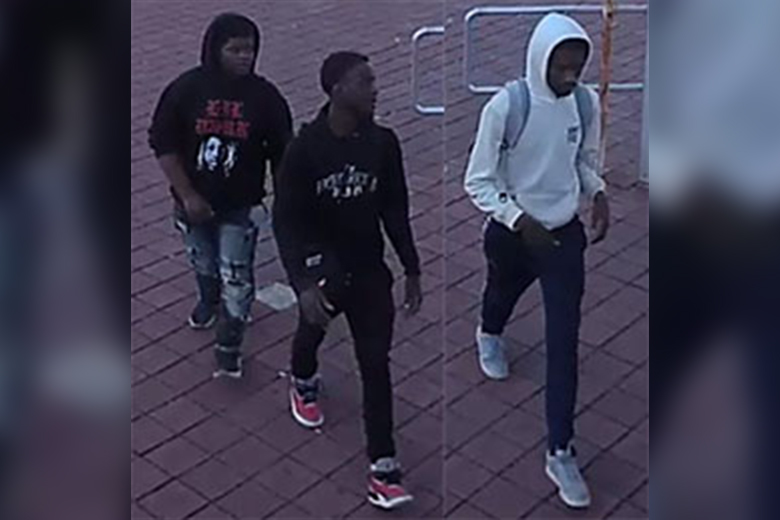 Man Robbed By Gang Of Thugs At Penns Landing
---
by Alex Lloyd Gross
Sept 22,2022
It was on the day of September 15 at 5:40PM when a man was minding his own business, enjoying Penns Landing.  At 5:40PM, he found himself surrounded by three thugs, who demanded the victims things.  Not wanting a confrontation, he complied.  He gave up his  chain. It was not enough for the gang of thugs, who then sucker punched him, knocked him to the ground and stole his Jordan sneakers, vaping device and his bicycle.
The three ran away on foot,  last seen north going through Penns Landing.  police want to meet them and share some jewelry, specifically a set of bracelets. You can make that happen, if you  know who they are. you are asked to contact police. Take a look at the below video.
f you see these suspects, do not approach, contact 911 immediately.
To submit a tip via telephone, dial 215.686.TIPS (8477) or text a tip to 215.686.TIPS (8477).
All tips will be confidential.
If you have any information about this crime or these suspects, please contact:
Central Detective Division:
215-686-3093/3094
Det. Girardo
DC 22-06-039367