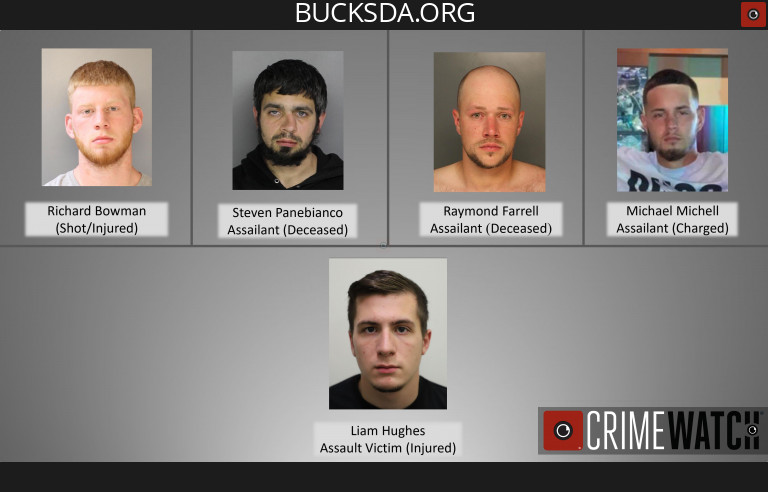 District Attorney: Steam Pub Shooting Was In Self Defense
---
by Alex Lloyd Gross
Matt Weintraub, the Bucks County District Attorney has finished his investigation into the shooting at the Steam Pub  On October 7, 2022.  Multiple people were shot, two died and one sustained a gunshot wound.  Police know who did  the shooting and he will not be arrested, the district attorney said.

This happened when Liam Hughes and his friend were returning to Liam's car, after being inside the Steam Pup. When they arrived, there were several people surrounding Hughes car.  Apparently, they would not let the two leave and tried to urinate on his car.  There was a nearby security camera that caught the confrontation and that footage was reviewed by investigators. It is black and white and shot from a distance but you can clearly see what happened.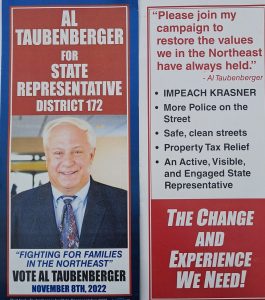 Hughes was pummeled by Steven Panebianco, 30, of Bensalem, and Raymond Farrell, 28, of Philadelphia.  and the third male, Michael Michell of  Philadelphia.  Weintraub said that the video shows Hughes falling to the ground. and the attack continues. It also shows Luis Rodriguez,  Hughes friend being assaulted and running to get help.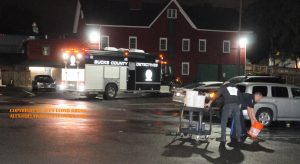 Hughes made attempts to get away by jumping into his vehicle,  only to be pulled back out and punched more times. He managed to retrieve his gun which was in between the seat and center console. He then implored his attackers to stop but they  did not. He fired several shots,  killing Farrell and Panebianco. A third male Richard Bowman was shot as well. he was transported to Jeanes Hospital in Philadelphia. The DA did not say if he was involved in the attack on Hughes.
Based on the evidence,Weintraub announced that the investigation concluded that the use of deadly force by Hughes was justified as the circumstances were such that he reasonably believed deadly force was necessary to protect himself against death or serious bodily injury and because the circumstances were such that he was unable to safely retreat. Further, there was a presumed reasonable belief of need for deadly force because he was forcefully being removed from his vehicle. The investigation also found that Hughes, an Army reservist for the past 3 ½ years, held a valid concealed weapons permit and legally purchased the firearm himself. At 5-foot-6 and 140 pounds, Hughes was also considerably smaller than his assailants.
Michael Michell was charged with simple assault,  as he punched Hughes several times.  Simple Assault is a misdemeanor , authorities said. Liam Hughes  called police from the scene, remained on the scene and he cooperated with police.
While criminal charges will not be filed against Hughes, a civil lawsuit could be filed in this matter.