Five Hurt In Port Richmond Gas Explosion
Five Hurt In Port Richmond Gas Explosion
---
by Alex Lloyd Gross
Jan 1, 2023
Five people were injured,  some in very critical condition, after a gas leak caused an explosion that obliterated two houses along the 3500 block of Miller Street in Port Richmond. Fire officials said that they received multiple calls at 2:45AM of an explosion.  Fire companies arrived and immediate went to work trying to dig out people that were trapped in the rubble.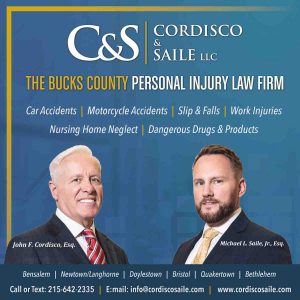 There was no fire, the explosion blew out the fire. Has that not happened, fire crews would have had "multiple houses on fire" one firefighter said, as he was packing equipment. By 6:00 AM the Red Cross and city services such as PGW and License and Inspections were on scene. While at least two houses are not standing anymore, others are, and they will have to be checked for damage before people can resume living in them. Across the street, several houses had their windows blown out. The extent of damage done to each house is unknown.
Police were escorting evacuees back to their houses to get pets, phone chargers and other necessities. It could be a while before they are allowed back inside. No cause was given as to what caused the gas leak, or the explosion. Several vehicles were blown across the street and damaged.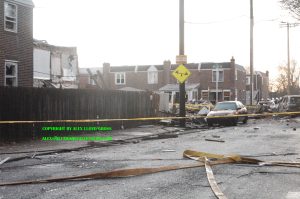 A 47-year-old man and a 44-year-old woman are both stable. A second man is in extremely critical condition while the conditions of a third man and a 64-year-old woman are unknown.