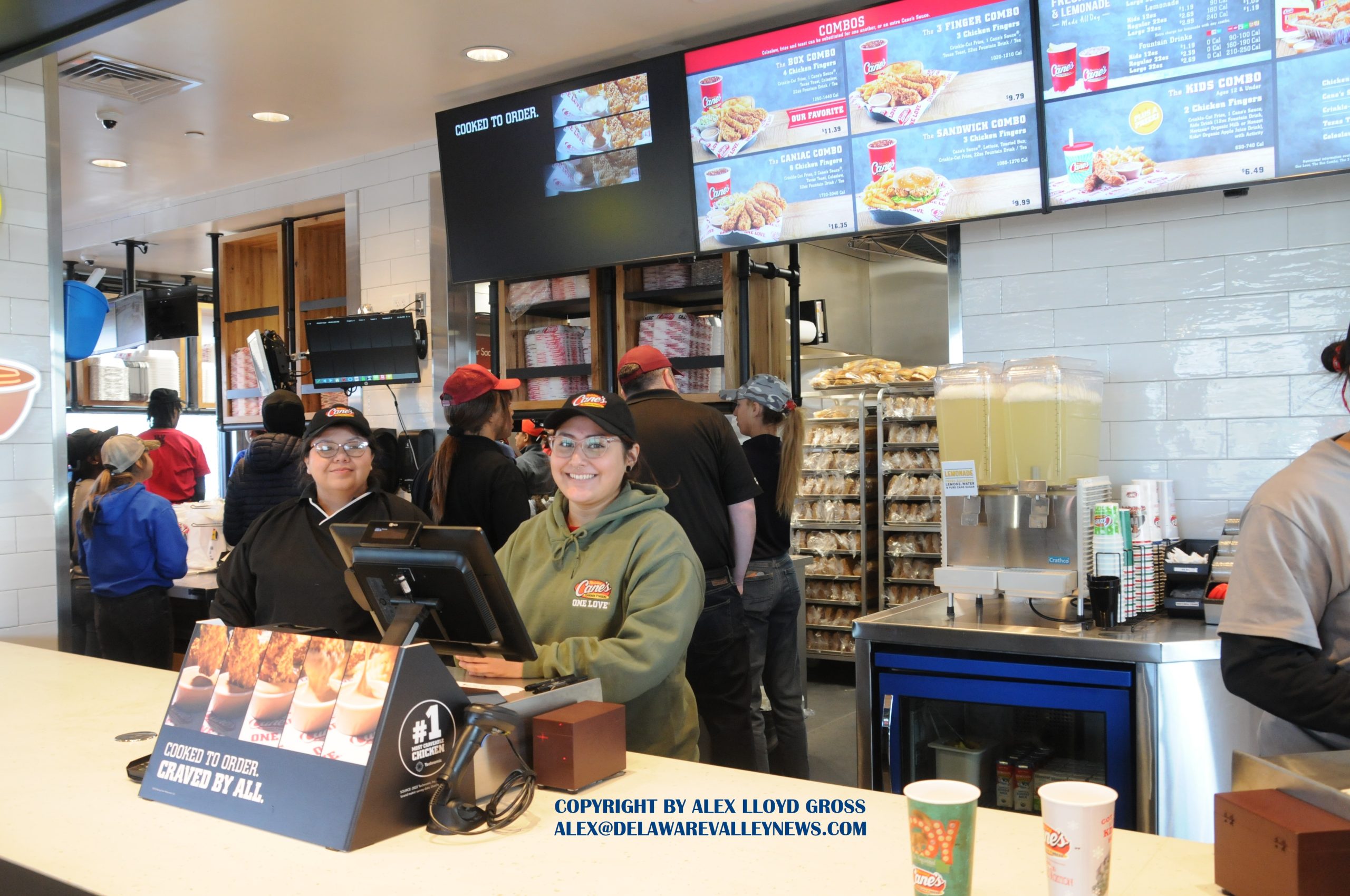 Raising Cane's Now Open In Bensalem
---
by Alex Lloyd Gross
Jan 9, 2023
Raising Cane's, a new chicken finger restaurant is open in Bensalem. It's right off Horizon Boulevard and right next to some serious competition. The grand opening is tomorrow,January 10, 2023. At 10:00 AM, the store will open to serve paying customers and there should be a lot of them. Police have a private detail there to control the expected traffic, which has come with every grand opening of this chain's restaurants.
A soft opening, to show media and chambers of commerce the restaurant was held today.   A lot of places are having a hard time finding employees. According to Jim Carty, the Area leader for Raising Cane's  they start at $15.00/hr and it goes up from there.  The places in PA that are having problems attracting employees  still pay around $10.00/hr.   "We are a new brand and people are excited to work here," Carty said.
It took a while to build the place and get it operational.  The main work really kicked in about six months ago, according to Carty.  The hours that you can go are Sun through Thursday 10:00 AM until 11:00 PM. Friday and Saturday they are open until midnight.  You can dine in and take out or go through the drive through. There is no option for delivery.
The model for this store is to sell combos however, not everyone wants a combo. Some just want a few chicken tenders or fries.  "That can be done, that's no problem," Carty said. Of course, the price depends on the size of what you are getting. Carty said that they can accommodate bulk orders for  say watching the Super Bowl.
They also give public safety discounts and hope to be involved in the community.  From 8:00 AM until about 9:00 AM,tomorrow,  people can enter to win free Raising Cane's for a year. According to Josh Johnson, the Marketing Director for the chain, "If you win, you get one free meal a week for a year". The only drawback to this location is the absence of WIFI. People that want to pull up a laptop and work will have to have their own power and hot spot. There are no outlets anywhere in the restaurant area.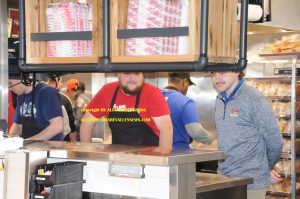 There is an outdoor seating area that is open year round, according to Carty.