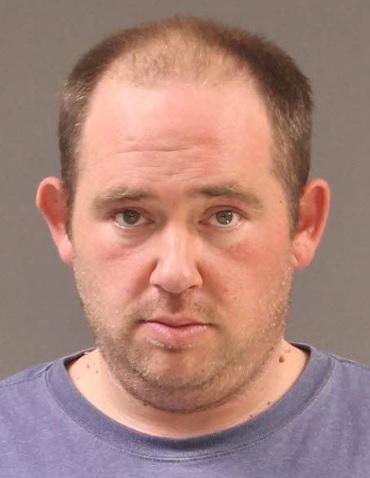 Port Richmond Youth Sports Coach Charged With Sex Assaults
---
by Alex Lloyd Gross
Jan 21, 2023
On Thursday, January 19th, 2023, at approximately 10:00 A.M., a 38-year-old Timothy Foster from the 29XX block of Chatham Street surrendered to Philadelphia Police at 300 East Hunting Park Avenue for multiple sexual assaults that occurred with minors while coaching youth basketball and softball teams.  He was arrested and charged with the following: Indecent Assault, Corruption of Minors, Endangering Welfare, Contact with Minor, Sexual Assault, Rape, Aggravated Indecent Assault, Sexual Assault and Involuntary Deviate Sexual Intercourse.   
Foster was a coach for the Port Richmond Tigers Association.  The investigation started on January 9, 2023 when a 14 year old girl presented herself at the Special Victims Unit and told detectives that Foster allegedly raped her.  A 13 year old girl came forward a few days later. Both girls told their parents what happened.
What police call unnerving is that in December 2022, Foster would have girls over to his house and the assaults would happen when other children were elsewhere in the house. police are not sure if the assaults happened before Dec. 2022 or not.
Foster lived on the 2900 lock of Chatham Street . While in police custody, detectives found multiple text messages between Foster ad his alleged victims.
Police want to know if Foster assaulted any more of his player, former players or children in the Port Richmond neighborhood.  If so, you should contact police at (215) 685-3251
The Port Richmond Tigers issued a statement:
.
An individual who serves as a volunteer for our organization has been arrested and charged with crimes involving inappropriate contact with minors who he came into contact within our community including through his connection to one of our teams.
"At present, we have not received any information indicating that these crimes were committed during our activities. However, as soon as we were informed of the allegations, we took appropriate steps to be sure that the participants were safe and to support the participants and families involved.
"The Tigers organization immediately contacted the authorities as we do when we learn of any allegation of abuse. The Tigers organization will continue to cooperate with this investigation.
"We have also provided the families of any child known to have had contact with the alleged abuser with the contact information for the Philadelphia Police Department's Special Victims Unit and encouraged them to report any relevant information.
"Since our founding forty-seven years ago, our first priority has always been the safety and the well-being of the young participants in our programs. We have and will continue to employ all best practices in order to keep our participants safe.
"We would ask that anyone having any information about this matter or about any child being abused to contact the Philadelphia Police Department's Special Victims Unit at 215-685-3251.
"In light of the ongoing investigation and out of respect for the participants and families involved, this organization's only comment at this time is to say that we are truly heartbroken by this tragic breach of trust and to ask everyone to listen to and to believe their children about these matters."