Two Alarm Fire Rips Through Bristol Borough Building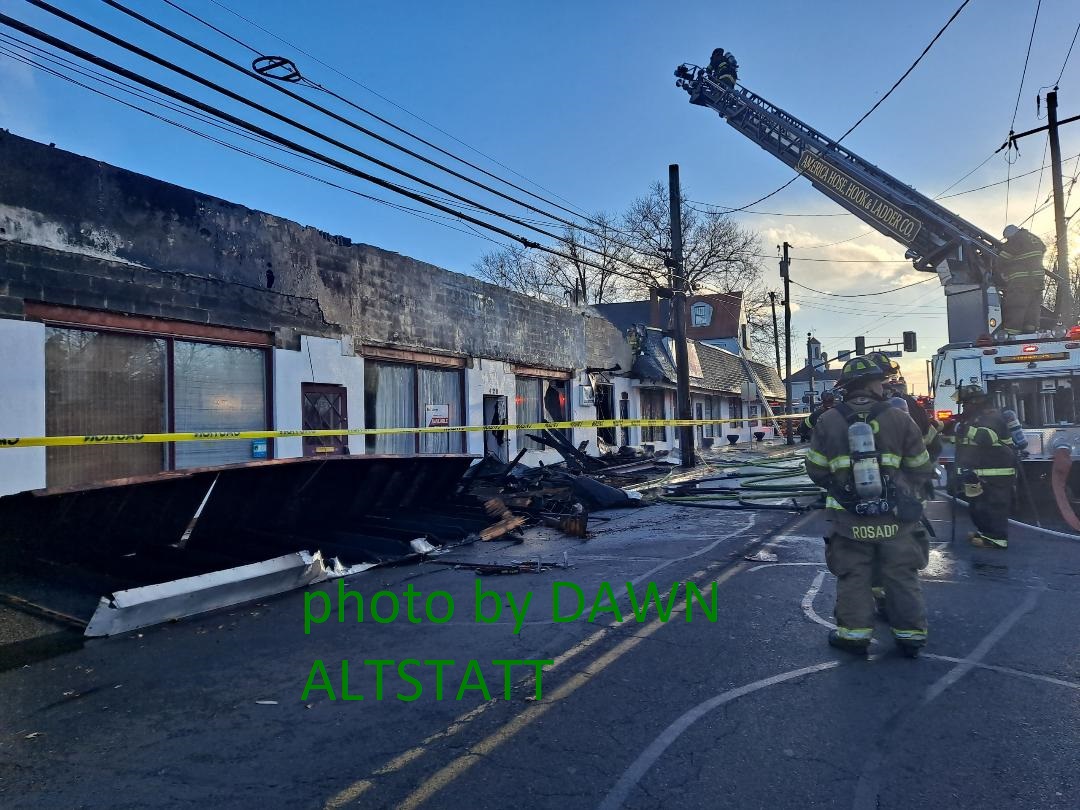 Two Alarm Fire Rips Through Bristol Borough Building
---
PHOTO BY DAWN ALTSTATT
by Alex Lloyd Gross
Feb 3,  2023
A fire at the Bell Bridal Shop located at 420 Pond Street in Bristol Borough caused extensive damage to the building.  When fire crews first arrived the found heavy fire from the roof of the building..
A second alarm was quickly called, which brought firefighters from Falls, Bensalem and multiple companies from Bristol Township to the scene. There were no reports of injuries. The fire was reported just before 4:00 PM. It was declared under control in about 30 minutes, officials said.
Several nearby houses suffered severe smoke damage  The overhang on the front of the building collapsed onto the sidewalk. A cause has not been determined. This story will be updated later, when more information is confirmed.