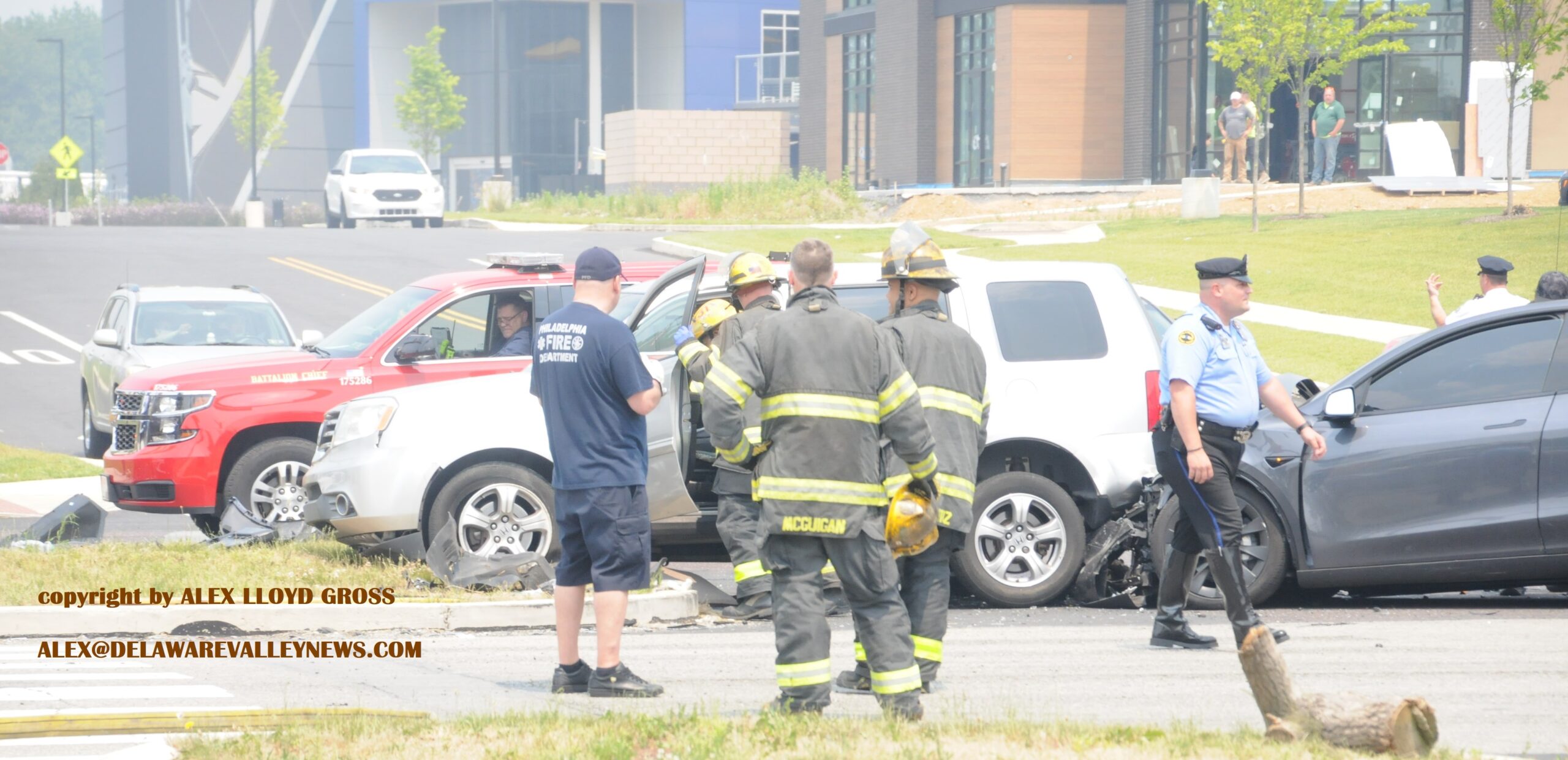 Police Chase Results In Crash and Arrests In Northeast Philadelphia
---
by Alex Lloyd Gross
June 7,2023
Philadelphia Police  tried to pull over a Tesla and the driver and passenger took off  once police found a rifle in the car.  This lead police on a high speed pursuit from I-95 to Woodhaven Road. The vehicle then exited at Route 1 South and  promptly slammed into another vehicle occupied by two people, trapping them in their car for about 15 minutes,  at Comly Rd.and Roosevelt Boulevard officials said.
The two males in the car ran from the crash scene, in either direction, and they were both arrested by police quickly.  Multiple agencies from the city were on scene, including the sheriff and FBI Agents were on scene as well. The gun was recovered, police said.
Police have the two in custody and will be charging them with weapons offenses,  leaving the scene of an accident. It is unknown what the reason for the initial car stop  was or if this car was under surveillance. The two people trapped in the car are said to be in serious condition.  It is unknown if the Tesla was stolen.
This story will be updated with more information as it becomes available.