Pedestrian Hit By Car In Bensalem
---
by Alex Lloyd Gross
July 26, 2023
Bensalem Police said that an 89 year old woman was struck by a car on Richlieu Road yesterday.This happened in front of the Country Commons Apartments  around noon.  According to Sgt.Glenn Vandegrift, a  vehicle traveling at or below the posted speed limit , struck the pedestrian as she was crossing the street,  going from east to west.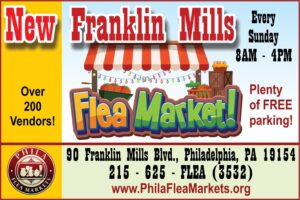 She had just got done shopping and was pushing a shopping cart when it happened.  Her injuries were serious, including broken bones and a head injury. The driver of the striking vehicle, Lilia Arreaza-Resendiz remained on the scene with her vehicle and cooperated with police.  Richlieu Road was closed just north of the casino driveway to the apartment complex entry  for about an hour for investigation.
Police towed the car to the impound yard, where a safety check will be done. Sgt. Vandegrift said that was routine  The pedestrian  lives in the apartments, police said. The driver of the car also resides in Bensalem, according to police.