Bristol Borough House Catches Fire Twice In One Day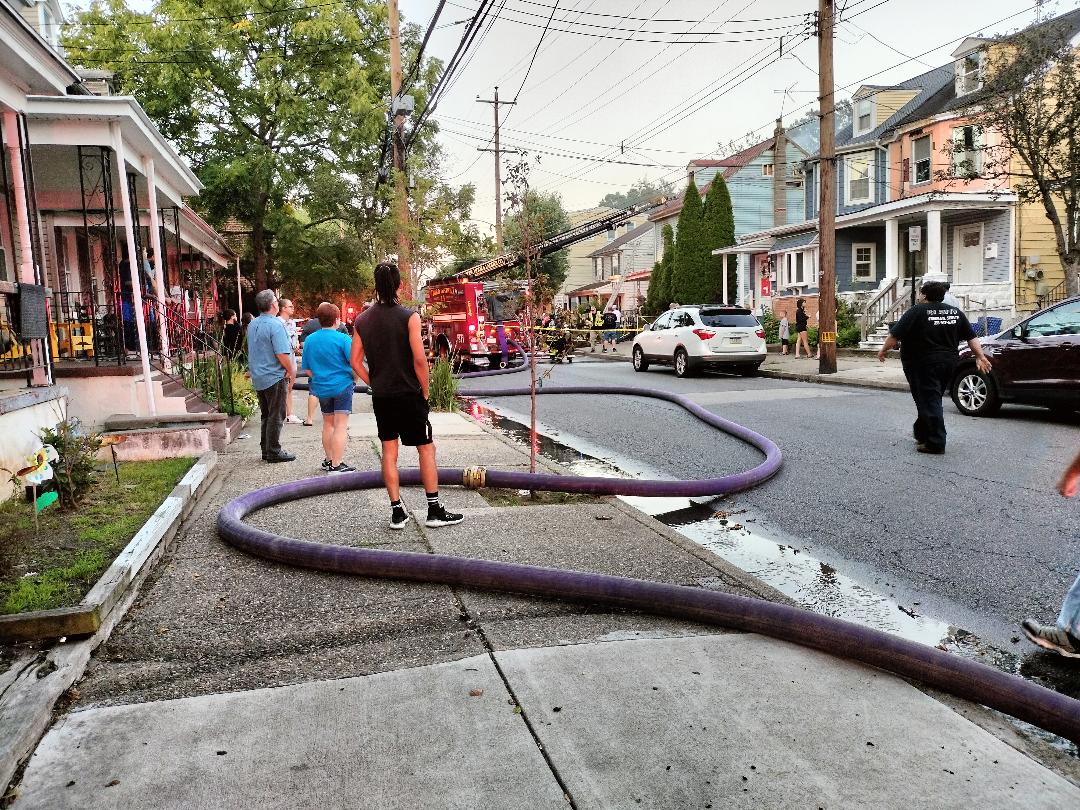 Bristol Borough House Catches Fire Twice In One Day
---
PHOTO BY ALAN DUMOFF   The fire scene during the second house fire .
by Alex Lloyd Gross
Aug 19,2023
Fire crews from lower Bucks County were kept busy yesterday when a house on the 200 block of Buckley Street caught fire, twice.  The first fire was about 1:00 AM and was held to a room on the second floor, officials said. When they arrived, fire crews had heavy smoke from a room on the second floor. That cause was under investigation by the county Fire Marshal.
The house was boarded up and sealed.  About 7:00 PM the call went out again for the same address. This time, the fire had extended past a  single room  and damaged both the second and third floors.  Borough Fire Chief Herb Slack said that it did not appear to be a rekindle of the original fire.  The county Fire Marshal is again investigating  this cause as well.
Both fires caused Buckley Street to be closed  from  Bath Road to Beaver Street. As apparatus took up, smaller streets like Clymer were able to accommodate traffic around the fire scene.