Two hurt In Holmesburg Crash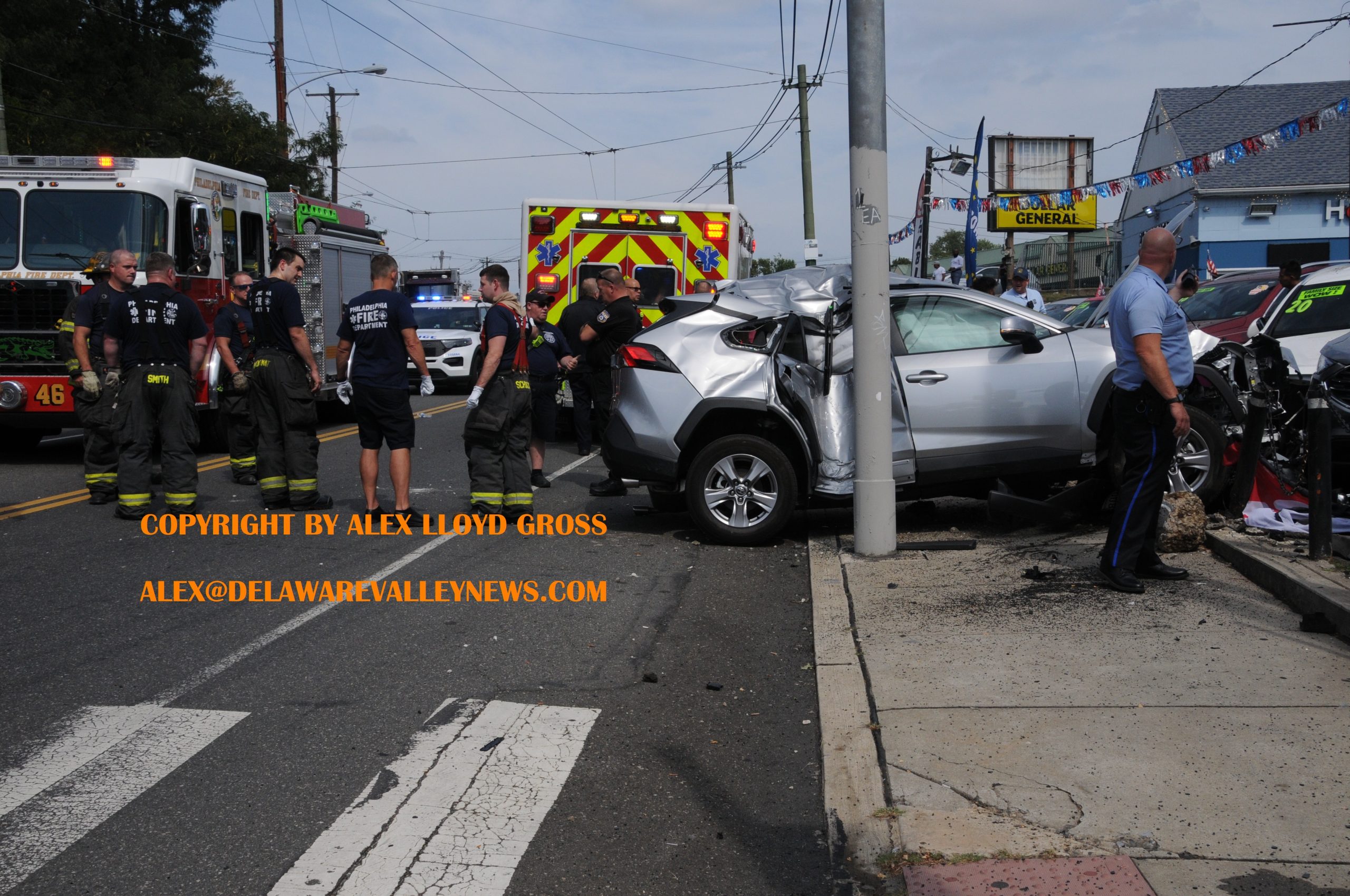 Two hurt In Holmesburg Crash
---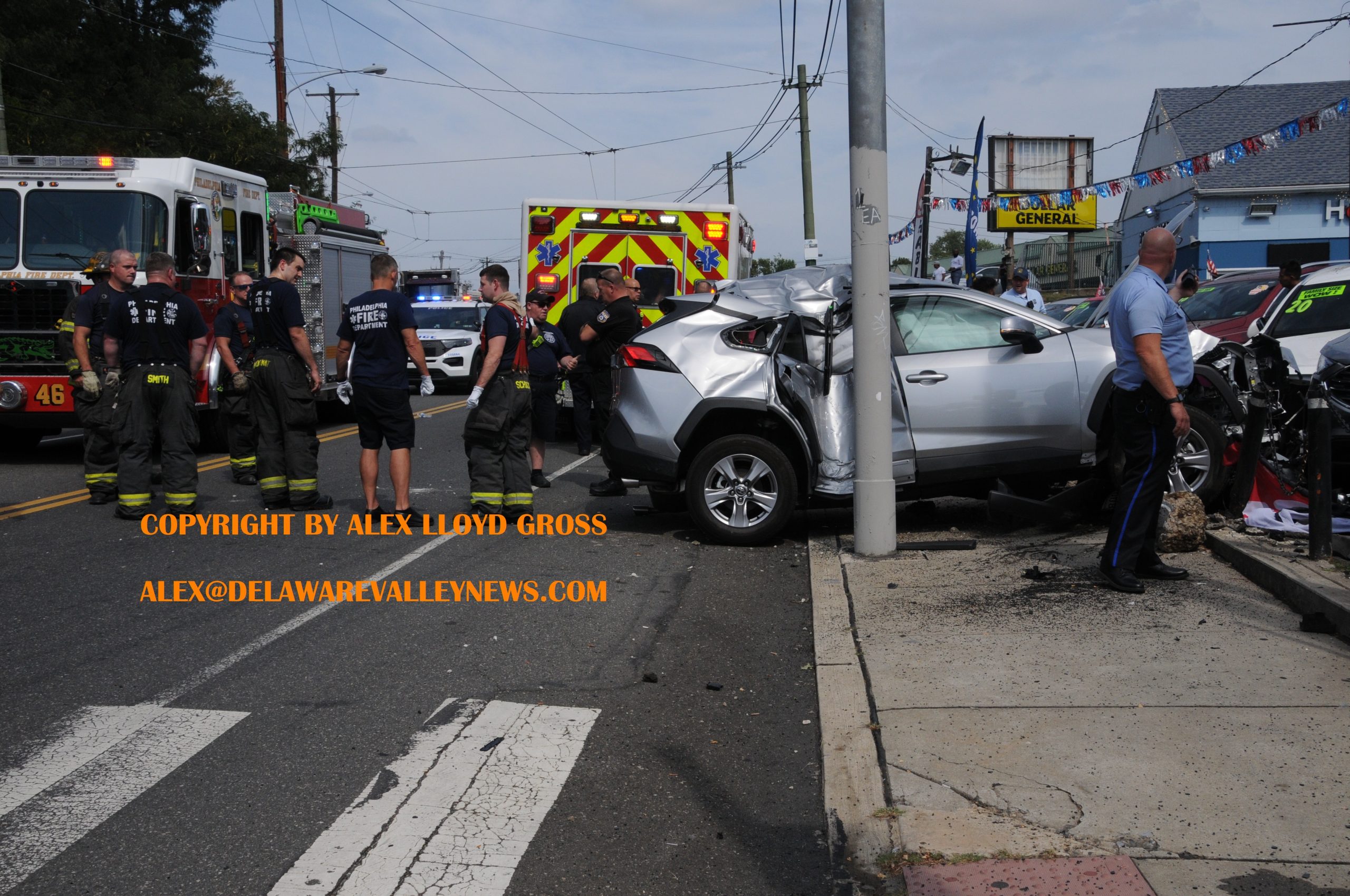 by Alex Lloyd Gross
Two people went to local hospitals in serious condition, after a crash on the 8300 block of Frankford Avenue. This crash happened today just after 3:00 PM.
Police said that one female drove south on Frankford at a high rate of speed,when she clipped a northbound car. Her car then veered out of control and slammed into several used cars for sale, before slamming against a utility pole. The cars, which were for sale on the Holmesburg Auto Sales lot were totaled, workers said at the scene while surveying the damage.
That lot has several fence bollards linked with a chain. The force of the crash ripped the chains and bollards out of the concrete. No pedestrians were hurt, police said.