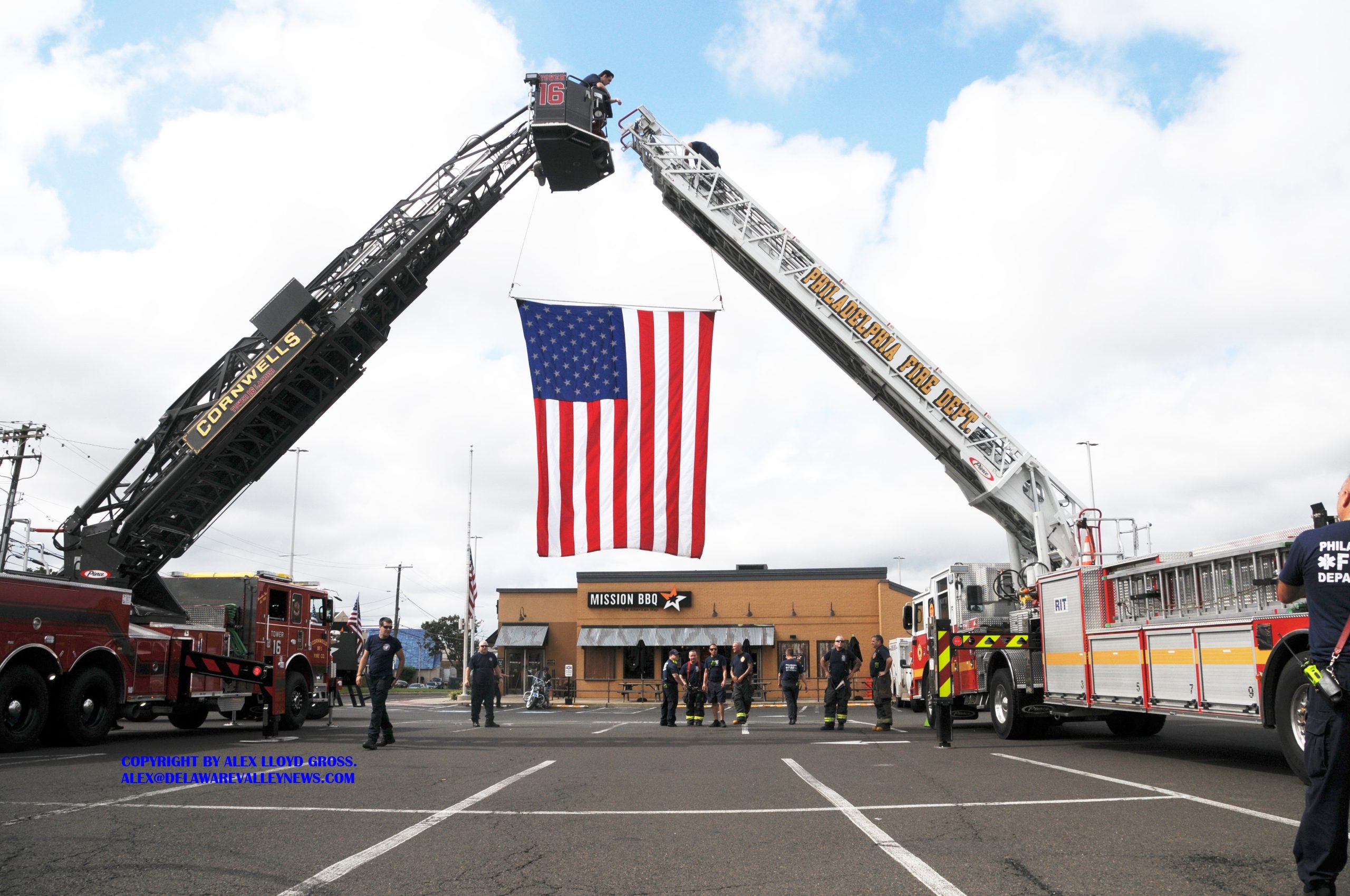 September 11 Memorial Services Held Across Region
---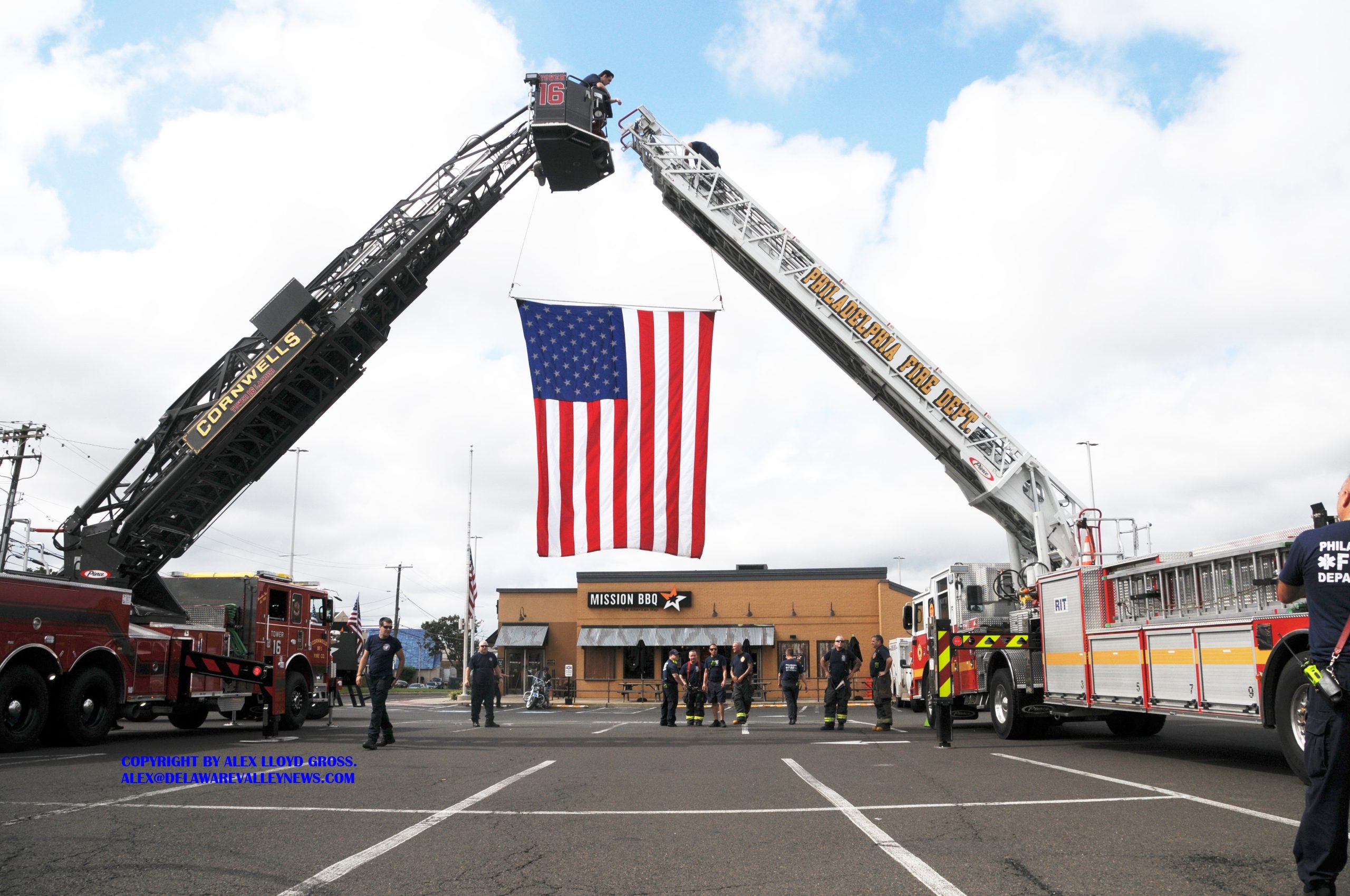 It has been 22 years since terrorists hijacked airplanes and flew them into buildings. Memorial services across the region range from small gatherings and quiet remembrances to large public events.
Some businesses have started to show their appreciation to fire responders The Mission BBQ chain is one such place. In addition to giving out complimentary a sandwich for first responders and veterans, they hold a small ceremony in the parking lots of their stores. In Northeast Philadelphia, motorists driving by saw Bensalem Volunteer Company Cornwells Fire Co working with Philadelphia Fire Department Ladder 34.
The two ladders extended to form an arch, and an American Flag was hung. The Police Honor Guard along with Fife and Drum Corps marched under it. The Star Spangled Banner was played, remarks were read and people remembered what they were there for. .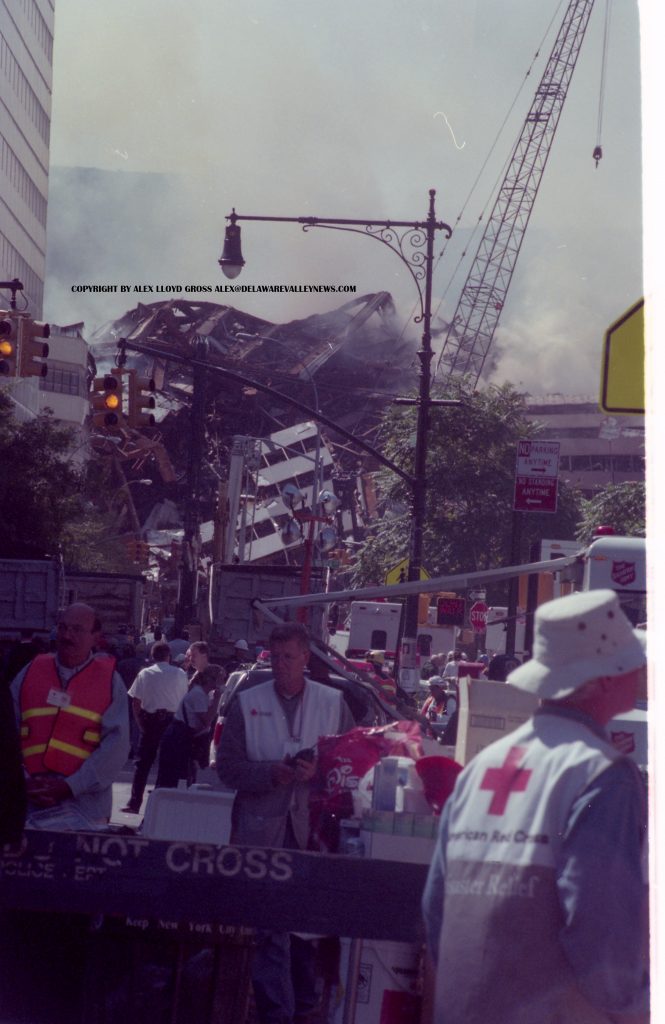 Alex Lloyd Gross -Delaware Valley News.com , File photo of ground zero in NYC/
This was open to the public. Some people did stop and see what was going on. Some simply stayed in their vehicles and watched from a parking lot, while others got out to get a closer look.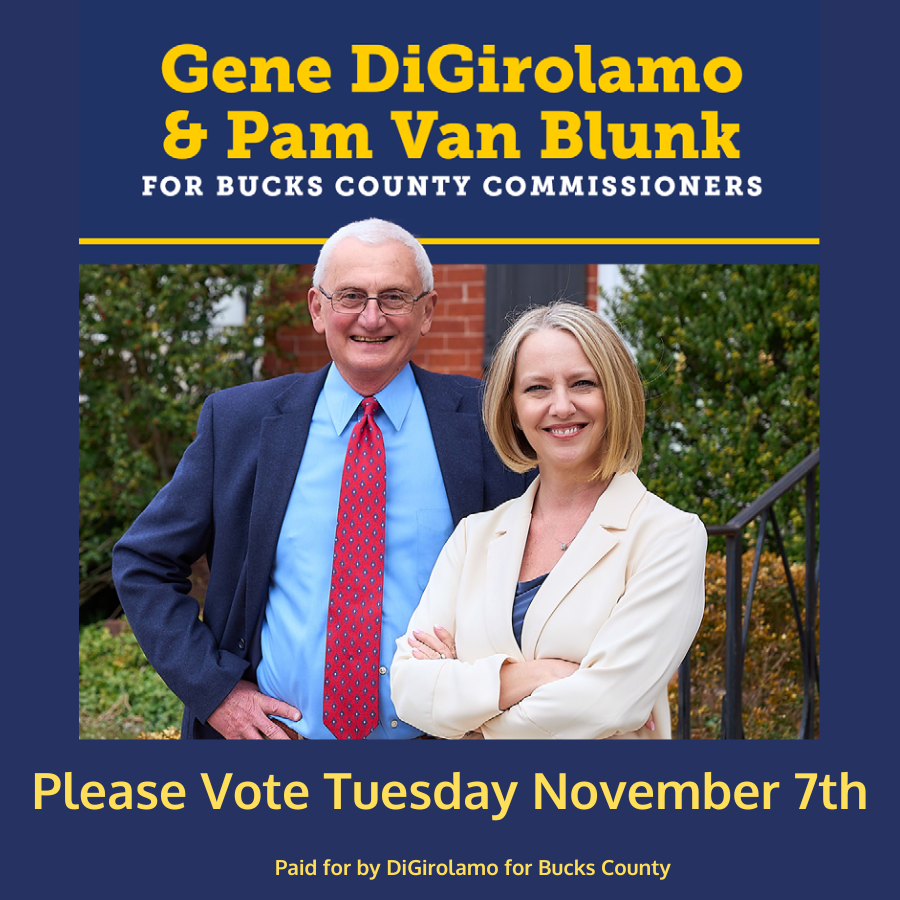 The patriotism that followed after 9-11 was reminiscent to some old timers as that after the end of World War 2. People came together to help each other however they could. This lasted a few weeks . At the remembrance ceremonies, that camaraderie returned, even if was was for a few hours during the day.