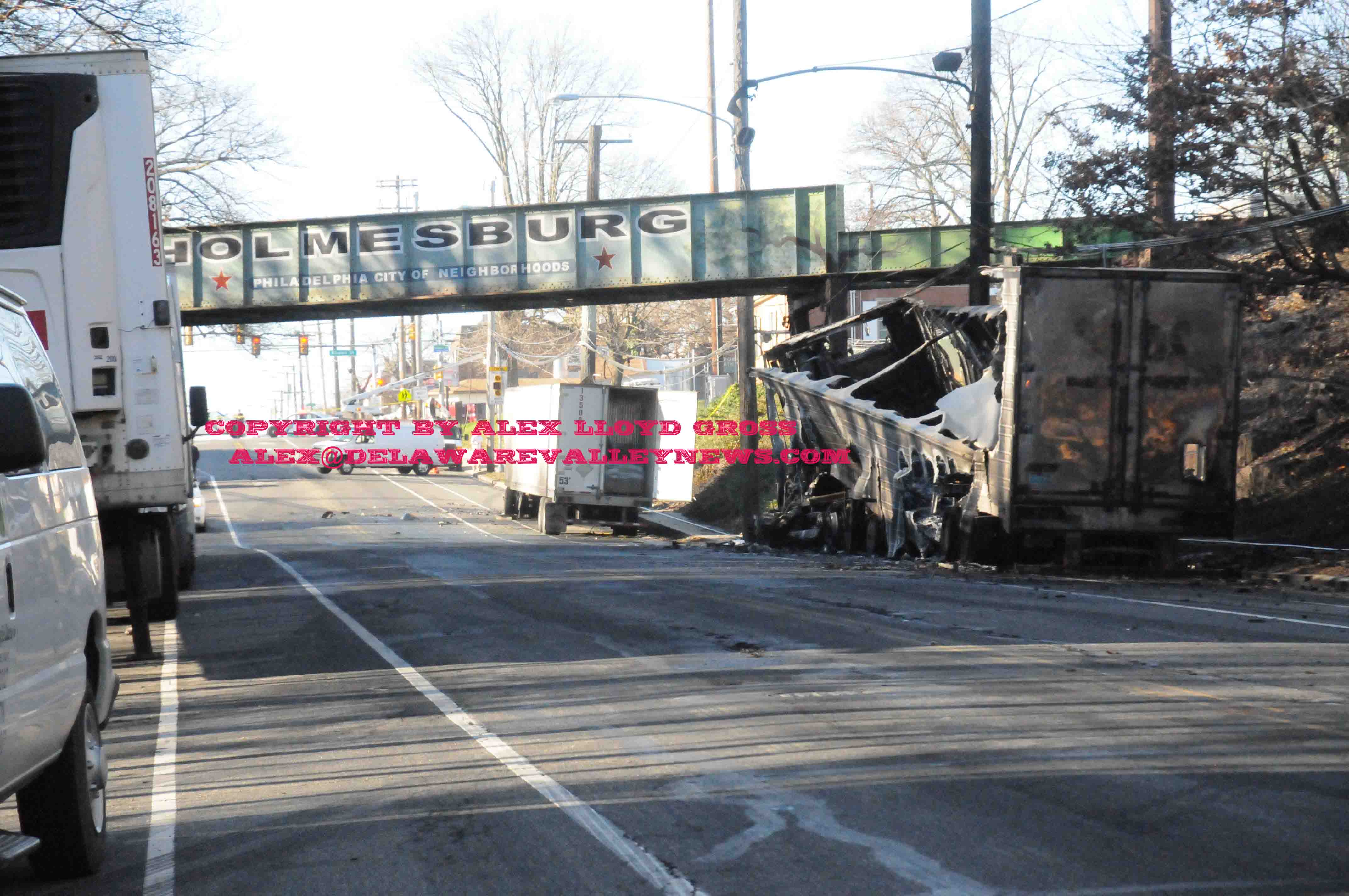 3 killed from accident in Holmesburg
---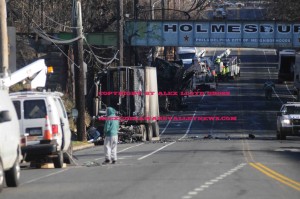 By Alex Lloyd Gross
A fiery crash took the lives of three young people from northeast Philadelphia early today, December 20, 2015  along Torresdale  Avenue . The crash happened just after 3:30 AM on the 8000 block of Torresdale Ave just above Rhawn Street.  The force of the impact has affected thousands of people in the neighborhood. Cops gave this account of the incident.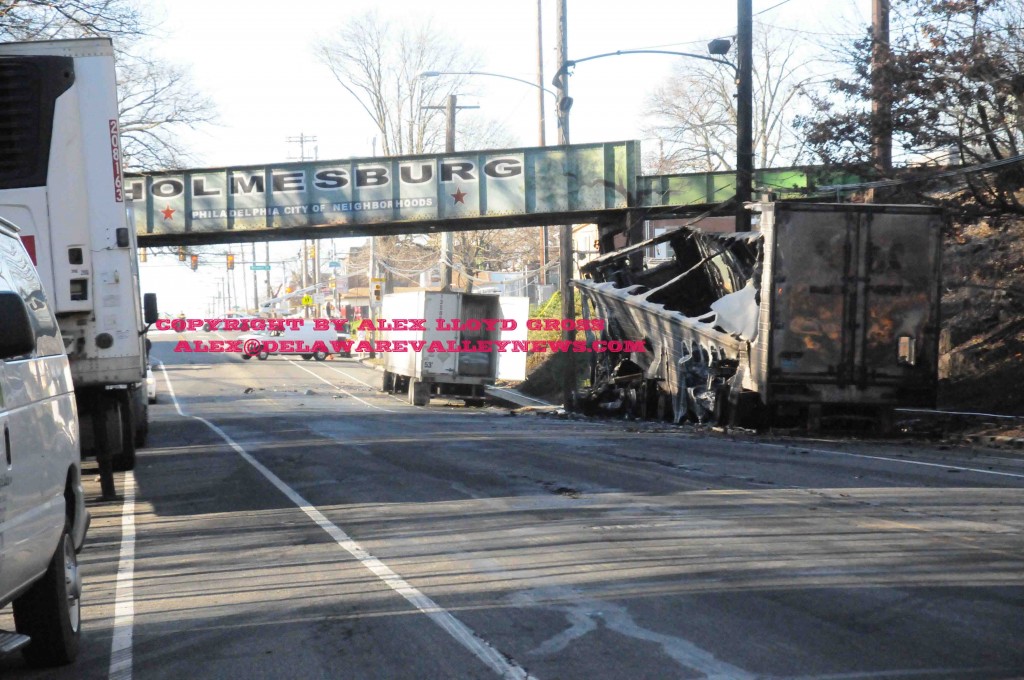 A passenger vehicle was traveling north at a high rate of speed when it apparently became airborne, as it came down, after cresting a small hill. When the vehicle came down,  the driver lost control immediate, and slammed into the rear of a legally parked trailer which was disengaged from a trailer.  The passenger car then quickly burst into flames, causing the driver and two occupants to become trapped inside.  In spite of valiant efforts of the Philadelphia Fire Department, There was nothing that could be done to save anyone.
The passenger car collided  so hard with the truck, the gas tank was ruptured and the fuel leaked onto Torresdale Avenue and quickly caught fire.  The fire spread to another legally parked tractor that was parked just ahead of the trailer that was struck.  as the flames grew, and the fuel leaked,  electrical wires, as well as cable and phone  wires caught fire, which hampered emergency responders. To make matters worse,  the fuel leaked into the nearby Pennypack Creek and the burning wires caused an adjacent PECO sub station to lose power.
The identities of the deceased are being with held pending notification of family members.  Torresdale Ave is closed at Rhawn Street  and at Holmesburg Prison and should remain closed for most of the day, as utility workers work to restore things.  There were no other injuries reported in this crash.