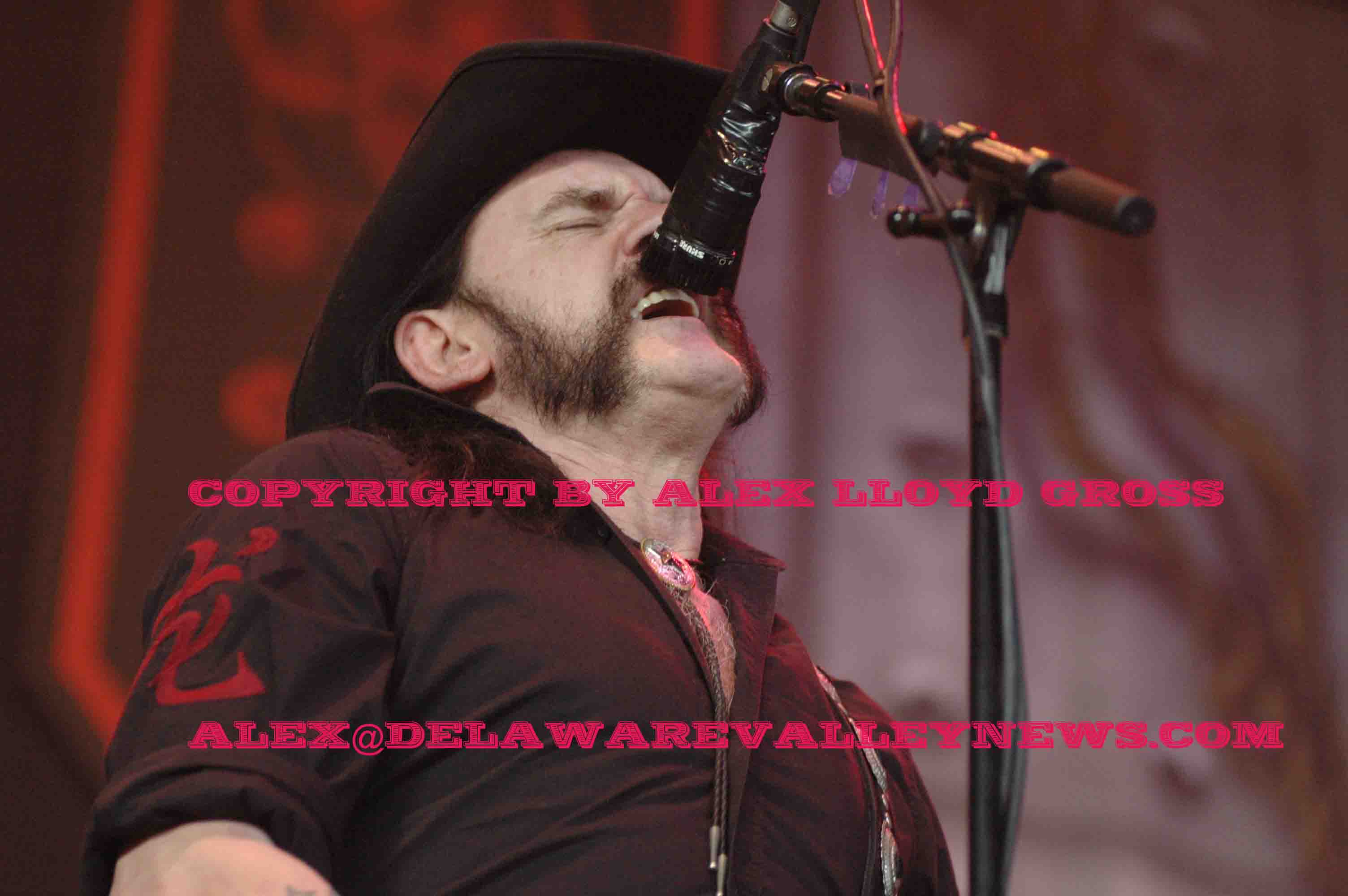 Remembering Lemmy from Motorhead
---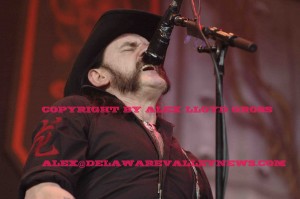 By Alex Lloyd Gross
The rock world is saddened and a bit stunned with the announcement that Lemmy from Motorhead has died at the young age of 70.  The brash, in-your-face  bass player and vocalist was known for hard rock, hard drinking and no apologies. His death was announced today, December  28, 2015 .  While Motorhead went through numerous personnel changes,  Lemmy Kilmister was always a constant.
When it came to touring, Motorhead came through the area on occasion.  They were not as constant as other touring acts  but when they came through,  they took care of business. They played the Tower Theater back in 1982 , The Trocadero and The outdoor amphitheater that changes it's name  several times in a decade, in Camden New Jersey.  One such show  they were second on the bill  back in August of 2008 , playing with Testament, Judas Priest and Heaven and Hell.  Motorhead last played this area in September  of 2015 during the Jewish high holidays. That  idiotic decision to book them during that time resulted in upset fans who could not go and empty seats.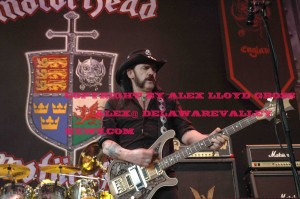 When they played, fans would go nuts. Lemmy transcended being a rock star to be a celebrity. Many knew his face if not his name, as they saw him on the big screen in  Eat the Rich and Airheads to name a few. The official cause of death has not been announced, that will come later. Lemmy previously played in Hawkwind, before forming Motorhead.  He was in poor health recently, and would appear on stage with a cane, looking frail.  He loved what he did,  playing bass  and refused to retire into the sunset.  Just recently, on December 13, 2015 , he was thrown a 70th birthday party at the Whiskey a Go-Go in Hollywood.
Funeral arrangements have not been announced.  Lemmy was  known for  coining   the slogan "We are Motorhead and we play Rock and Roll.