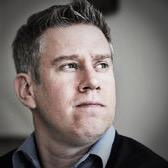 Local sports agent signs three prospects to NFL contracts
---
By Alex Lloyd Gross
Meet Ed   Wasielewski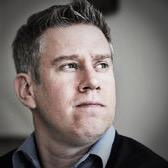 , a local sports agent based in Newtown, Bucks County Pennsylvania.  A local guy that influences who you will see on the field come football season.  He is a sports agent and that means his job is to discover , cultivate and sign college talent to play professional football. "I represent football only, at this point,  that's not to say that it could not change down the line", he said in an interview with Delaware Valley News.com.
Talent is everywhere on college campus playing fields. "I have to see if you are a good athlete and a good football player.  A good football player who is not a good athlete will not make it in the NFL," he said.  Becoming a good athlete means paying attention and doing what Ed says. When he signs a player, he has a vested interest in their outcome and he will spend big bucks getting that person ready to outshine other prospects in the annual NFL draft. Students who are fortunate enough to sign with him would be wise to listen to him and not to their friends.  Sure, it costs money but it's the only time you can have a shot at the NFL.  If he thinks you are worth it, he will invest in you.  Strength conditioning, nutritional experts, sports medicine and of course, food and housing are all expenses that are not recouped by an agent. "The agent bears the risk and the cost",  Ed said
Wasielewski    has been a licensed agent since 2003 and, in 2005 he formed Excel Management Group  Sports or EMG Sports for short.  "I travel for my clients,"  he said. He has gone to California  and across the state of Pa.. If he has an interest in you, he will try to see you play. His job was documented on a television show which you can catch on the the Esquire Network called, "The Agent".
"I co-created the concept for the show, with a friend of mine, producer Amani Martin. We started the idea back in 2012, the original concept was to follow me and my NFL players around. The original concept title  was called "Agent Ed "  he said.  The program follows four agents and shows them finding players and trying to get them signed.
Players like Andrew Adams,   signed with the Giants.  Ken Farrow, who signed with the Chargers, and Reggie Diggs who went to Washington.  If you do not get drafted by the NFL, there is always the CFL.  Those players were fortunate, and they will work hard to earn a spot on their teams.
When asked about the high salary payments that pro football players get,   compared to average workers, NFL players earn high salaries.. " Professional sports is entertainment. Most players are nowhere near that, these players are putting their bodies on the line. There are a lot of injuries in football. Most players are not making multi million dollars per year. Yes they are making $450,000 for a rookie, but that is before taxes  and there is no guarantee that they will be there for year two. I've had players that get cut. They are not getting paid. They are rank and file NFL players, they are the guys you may never have heard of  some are special teamers", Wasielewski  said.  "Players contracts are not guaranteed. Only some players get guaranteed contracts" , he said. When a player gets cut from the team the player is no longer getting paid.
An agent's job varies. Every now and then  a player will voice an opinion over playing time or coaching staff  over social media or to the press.  Wasilelewski  said "As an agent you have to communicate effectively with your players, before it happens, ", he said.  With many people competing for slots on the roster, a player has to be able to put their feelings aside and let their agent speak for them.  One trait that he looks for in a college student is someone with values.   Someone that works hard . Getting a spot on a roster is a very difficult thing for  a player to do. When it is accomplished, they want to keep it.
Ed   is also an attorney. Should it a client need his services, he able give legal advice or point the client in the right direction,. Part of being an attorney comes with it the knowledge to understand a contract and negotiate favorable terms for his client's,   Once he finds a player, Ed gets to know that player and his family.  That is probably the reason he was invited to Jamaica for a client's wedding recently. You can follow him  on Twitter,  His feed will be very active come football season.