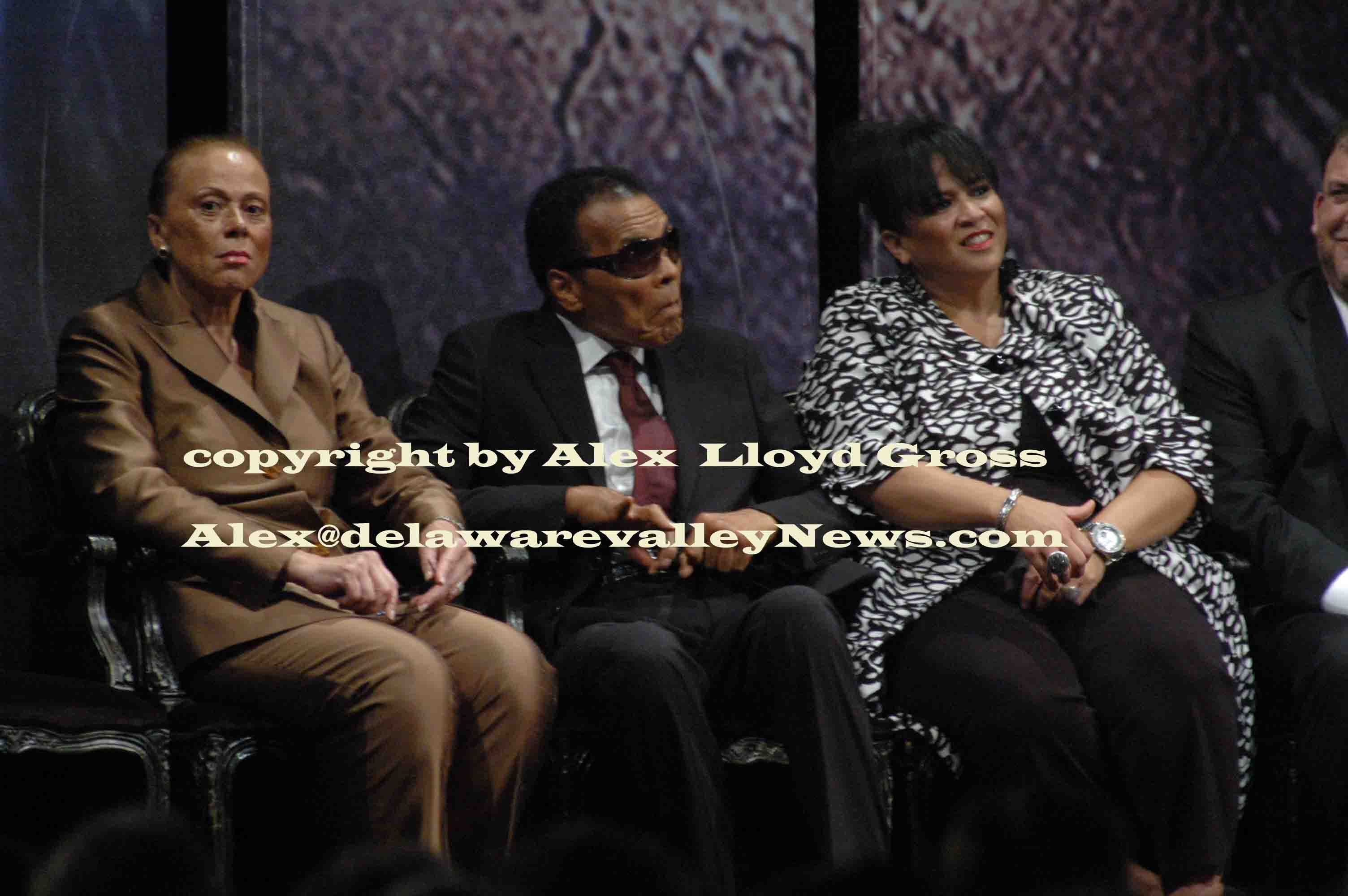 Remember the last time Muhammad Ali was in Philly
---
By Alex Lloyd Gross
The last time Muhammed Ali was in town was late September 2012 when he was awarded the liberty medal at the National Constitution Center. The day was a beautiful fall day. When someone gets awarded this medal, there is usually some sort of media availability where the press can ask questions and get more information on the subject for their story.  Ali could not be present due to his declining health, he sent his wife and daughter instead, who spoke kindly on his behalf.  The small stage was shared with Olympic notables.
Ali would get his award come nightfall.  She was escorted to the stage where he promptly sat down.  He was helped up by his family, he got his award at his seat and immediately sat back down. His wife gave his a acceptance speech for him. Ali sat back down and examined his medal . He did not speak or acknowledge the crowd at all.   Ten years prior, he was the guest of the NCC in 2003 as it was being built. On a spring day in May,  He toured the still under construction  facility  with his wife by his side. He posed for photographs and signed free autographs for his fans.  He  did not speak but he was quick to playfully put up his fists for photos and children during that visit,
Ali, the World heavyweight Champion of the world died  last week.