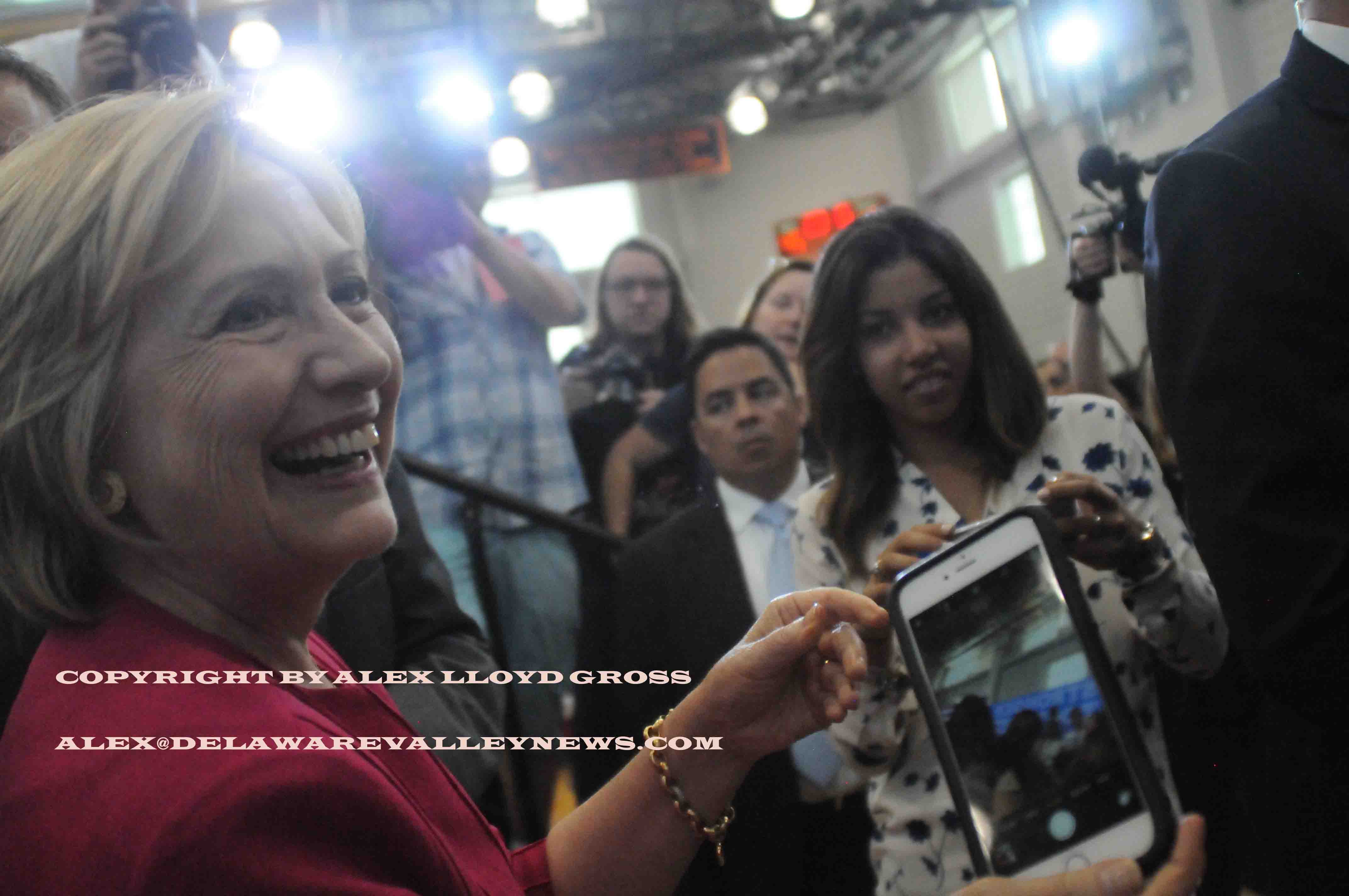 Hillary looks to secure votes in West Philadelphia
---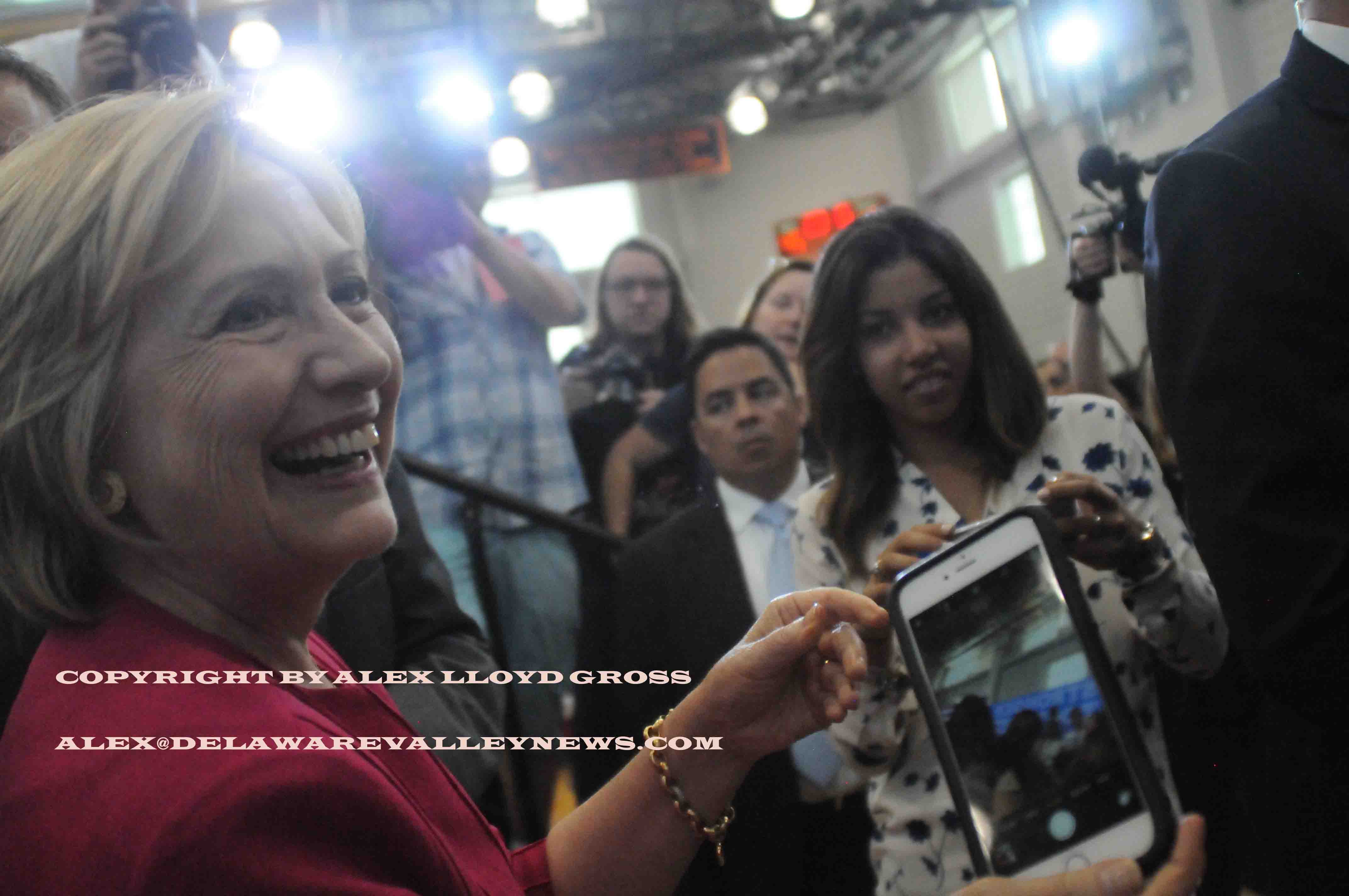 By Alex Lloyd Gross
Hillary Clinton came to Philadelphia  again today August 16, 2016  to help people register to vote.  She spoke in the heavily democratic area of West Philadelphia, at West Philadelphia High School . It was a voter registration drive and the front runner is hoping people will register before the October 11 deadline and vote for her.  She was in very friendly territory with no protestors.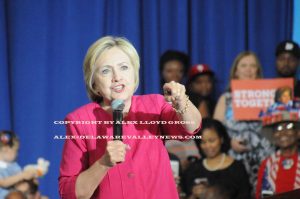 Inside the gymnasium, a small crowd gathered to hear her give a short talk about her plan. When she said that people have to register and vote,  she is correct , that people should be registered to vote and if you are registered, you must show up and vote on election day. Less than 50 years ago, black people were beaten, tortured and killed for registering to vote in some states in the union. Now, 50 years later, voter oppression still exists against minorities but also unfortunately , voter apathy exists more. Some people do not care about voting.  Outside the school, a small group of about 25 people waited to catch a glimpse of Hillary.
Donald Trump was vilified by Clinton.  One thing about Trump, the republican nominee, he has not shown his face in the Philadelphia area. One visit to West Windsor NJ just does not cut it. When voters hear only one side , that is what they will remember. True, Trump does not have a friend in Mayor Kenney , who called him "dangerous". Neither Trump or his running mate Mike Pence have been within 75 miles of a major city in Pa. with less than 90 days to go towards the election.
During this rally, Clinton was accompanied by rapper Freeway, who  helped register people to vote by volunteering his time.  Clinton met with one student who wanted to be a doctor. She encouraged her to study hard to make that happen.  Clinton was in very friendly territory today. There was no heckling about emails or classified servers.  After the rally, Clinton did the obligatory rope line, where she gets to meet people and take photos with them. It's something she enjoys doing. When she was informed that there was a man in a wheelchair behind the crowd, she made way to meet the man, spending a few extra minutes with him.
THIS ARTICLE AND ALL CONTENT IS COPYRIGHT BY DELAWARE VALLEY NEWS .COM . FOR PHOTO REPRINTS OR LICENSING REQUESTS CONTACT AL**@DE****************.COM