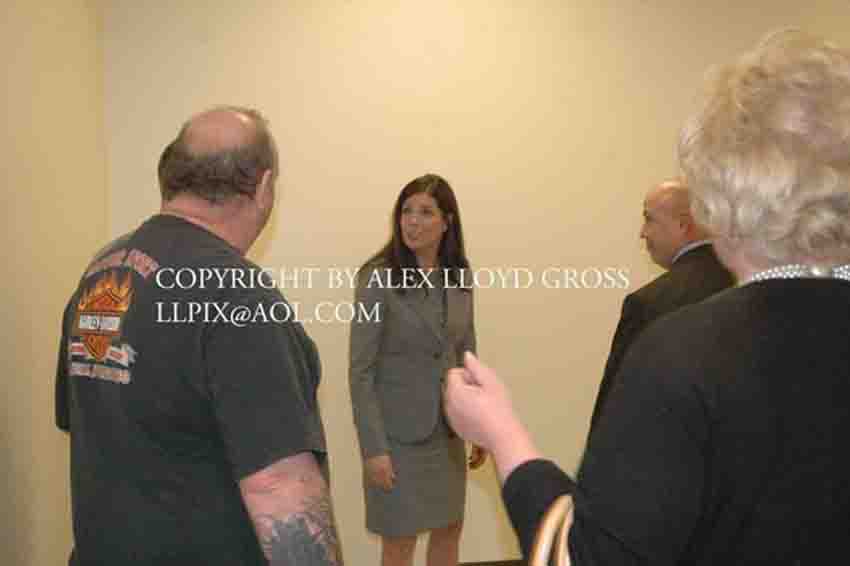 Pennsylvania Attorney General convicted on all nine counts
---
By Alex Lloyd Gross
Pennsylvania Attorney General,  Kathleen Kane  can remain in office after being convicted of all nine charges that were filed against her last year. The charges stemmed from her retaliation against two high level members of her staff, by leaking information to the media about Frank Fina. He accused her of dropping the investigation of several political insiders .  Kane was convicted of supplying grand jury material to local media in Philadelphia.
Kane insisted she did nothing wrong and did not present any defense at trial. instead, her attorney tried to paint staffers Adrian King and Josh Morrow  as the guilty parties, who were  responsible for giving the information.  Morrow, speaking from under immunity from prosecution testified that he and Kane fabricated a story that blamed King for the leak.   The jury did not buy it and Kane was convicted today, August 15, 2016.
Her sentencing will be in 90 days. She has vowed to appeal.  Kane was ordered to surrender her passport.  She was rebuked for taking a trip to Haiti  this year with family and staffers. She is free on her signature but the judge warned her that she will be jailed if she   retaliates in anyway against any of the witnesses in her case.  Pennsylvania law permits her to stay on the job until she is sentenced.  She is not running for reelection.
The charges stem from obstructing an investigation, to perjury. She is the first female Attorney General in the state.
THIS ARTICLE AND ALL CONTENT IS COPYRIGHT BY DELAWARE VALLEY NEWS.COM .FOR PHOTO REPRINTS OR LICENSING REQUESTS CONTACT AL**@DE***************.COM