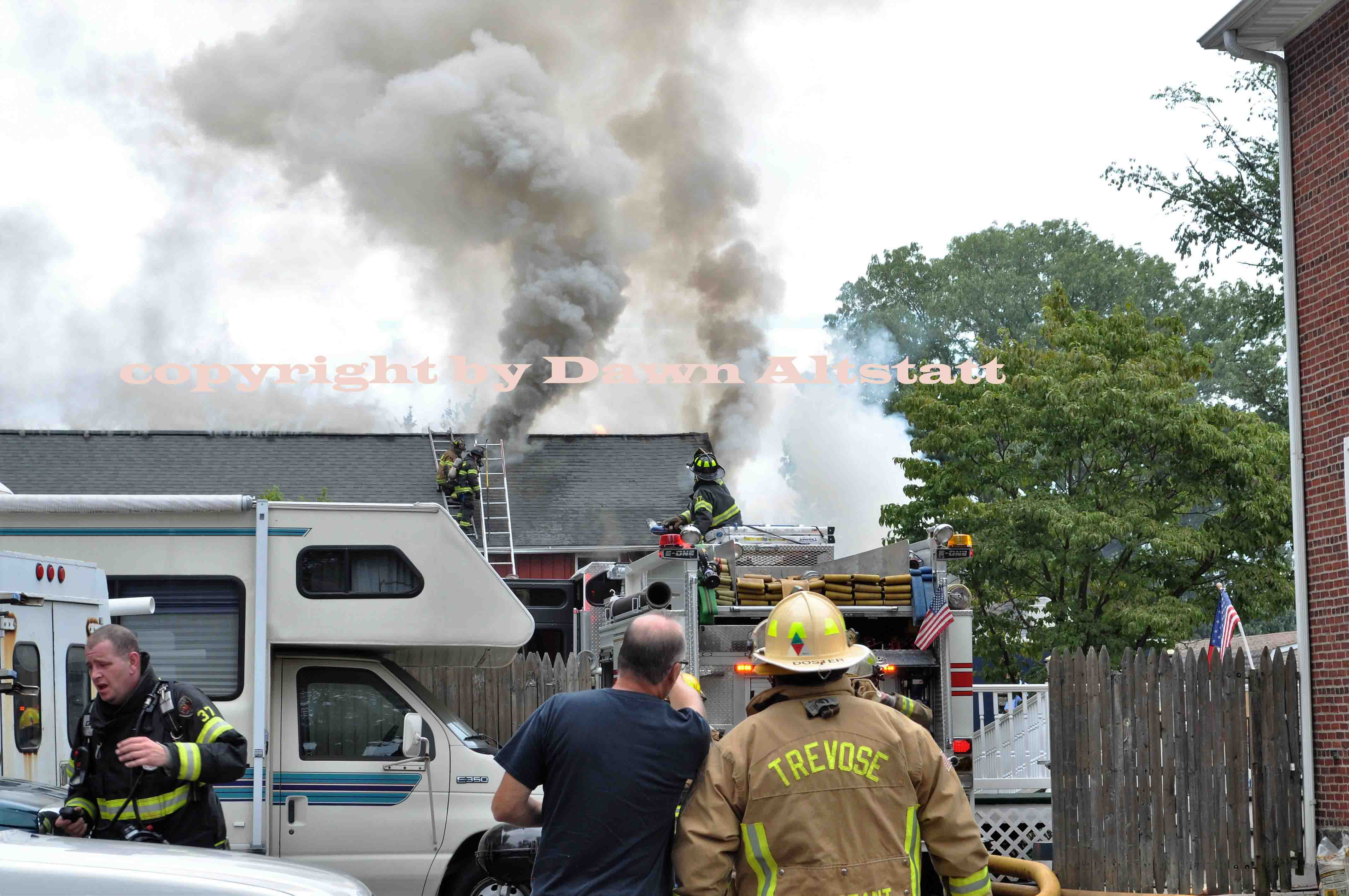 Two firefighters sustain injury in Bensalem fire
---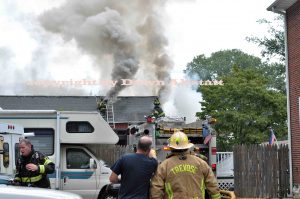 By Alex Lloyd Gross
Two Bensalem  firefighters sustained minor injuries doing battle with a fierce one alarm fire that was in a barn structure near Tennis Ave. The fire, reported  about 2:30 PM was in a very difficult place to access . Located  in the rear of a house on Richardson Avenue, firefighters had a difficult time getting water. They had to set up a block long of heavy five inch hose. as  the trucks rolled up, neighbors pitched in and formed a human chain. They then carried the hose down Richardson Ave., to a hydrant.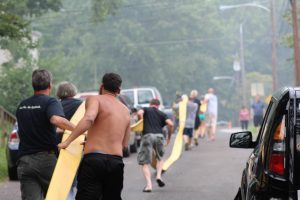 The barn stored plumbing equipment, authorities said. There were no animals inside the barn.  Police were called as live ammunition was going off inside the barn. As heavy fire threatened to extend to nearby houses,  additional manpower was called to the scene and fire police were called to close both Richardson and Tennis Avenues. The streets are narrow and people park their vehicles on the street. That also made access  to the fire difficult.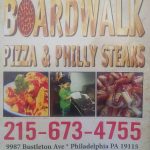 As the cause of the fire remains under investigation,  a neighboring house sustained some damage.  Fire crews remained on scene though out most of the afternoon cleaning up and making certain the fire did not flare back up  again.