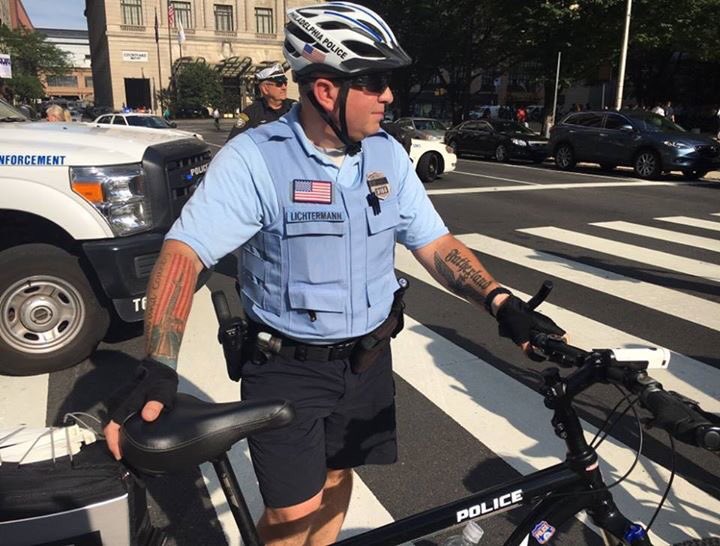 Philly cop's tattoo causes controversy
---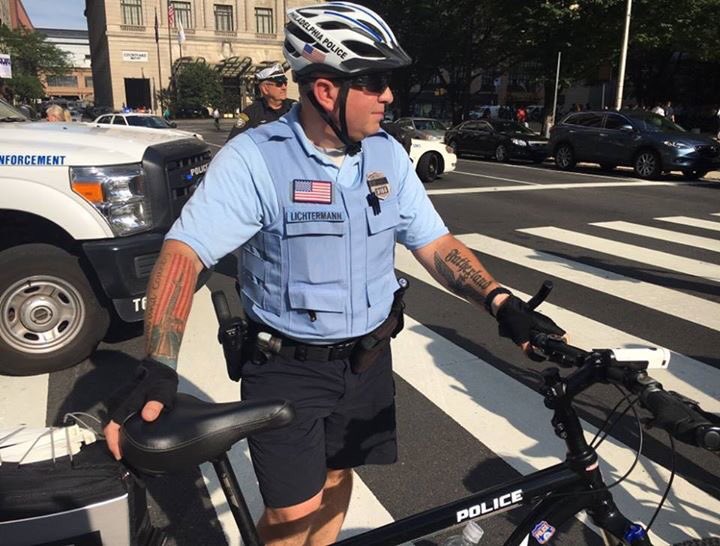 By Alex Lloyd Gross
Officer Ian Hans Lichetermann  has a tattoo on his arm that was photographed during the DNC protests.  Some people have claimed the tattoo is Nazi propaganda and want the officer fired. Even Mayor Kenney weighed in on the matter before it could be properly investigated.  He called it "incredibly offensive".   The officer has a perfect record and has never had a complaint lodged against him. He has been on the force for 10 years.
Presumably,  Lichetermann has had  many contacts with Jewish people and minorities in his career as a Philly cop. It would stand to reason that if this man hates minorities or Jews, then he would have singled them out and mistreated them, up to and including arresting them for things they did not do.  Lichtermann has a perfect record and no one has ever come forward to charge him with any bias.
The officer's tattoo is of a German Eagle, with the word Fatherland above it. It is in Gothic lettering.  This is what some people find offensive. This is the same font used by rappers and others in the entertainment industry.  Lichtermann is of German heritage and according to  FOP Lodge 5 president John McNesby,  it is merely showing pride for his heritage. They have vowed to defend Lichtermann against any charges leveled against him by the police department , McNesby further  stated.
The Philadelphia Police Department has no policy on displaying tattoos. "However, the department will quickly move to access and determine the appropriate policy moving forward", they said in a press release.  "The department does not condone anything that can be interpreted as offensive", the statement further reads.  In today's climate, people are offended by the American Flag so caution has to be used as well as common sense.  Incidentally, Lichtermann has a tattoo of an American Flag on his other arm.