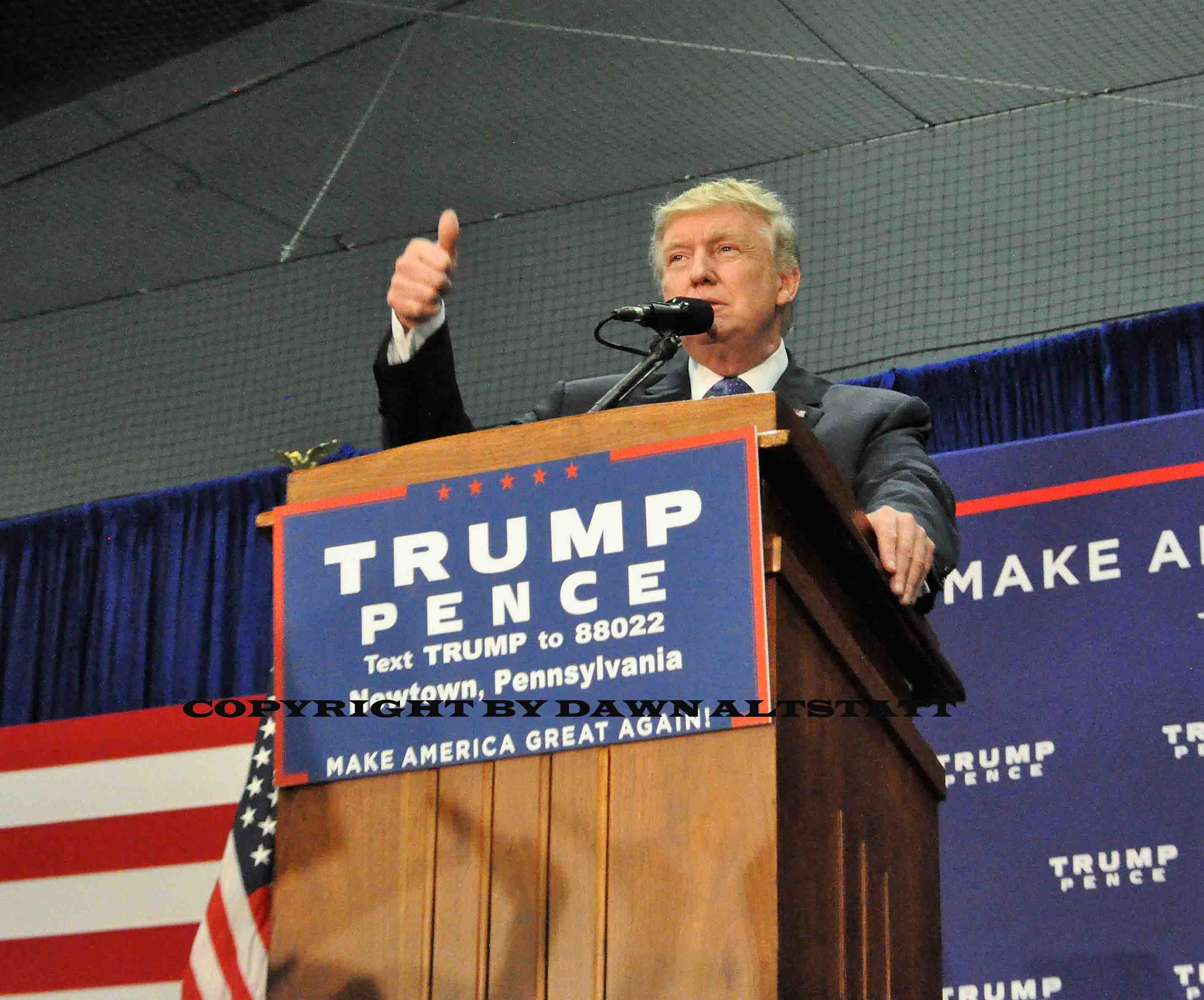 Donald Trump preaches to the choir in Newtown
---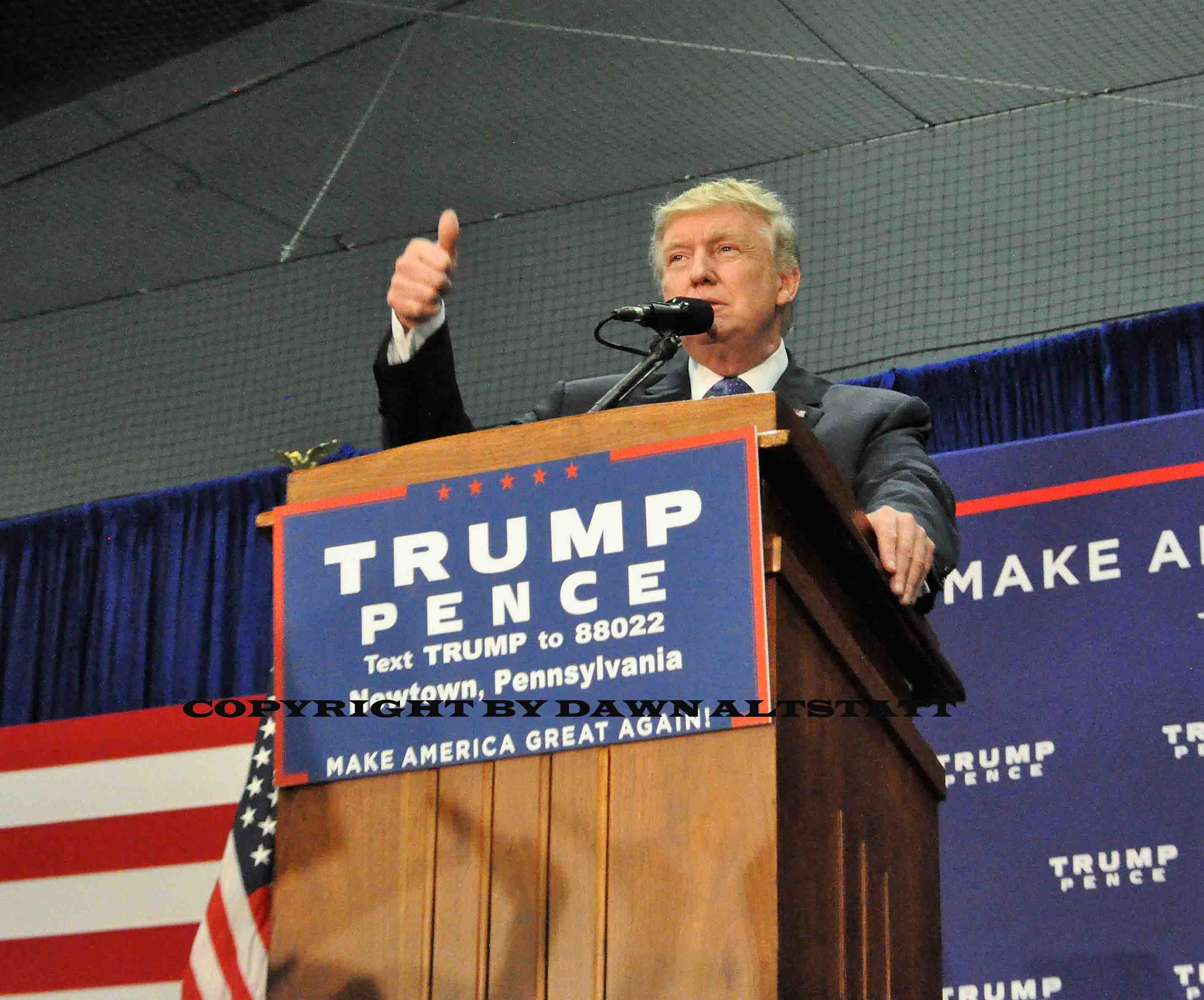 By Alex Lloyd Gross
Donald Trump,  a New York businessman with zero political experience paid a visit  to Newtown , Bucks County this evening, October 21, 2016.  Trump is the nominee for President of the United States and he is running on the Republican ticket.  This proves anyone can be president of this country. Those that attended his rally were adamant about making his dream a reality. It was a typical Trump rally,  if there is such a thing.
He arrived and the crowd went bonkers,  breaking into chants of "lock her up"  referring to Hillary Clinton, the democratic nominee and "build the wall".  This event, held at the Newtown Athletic Club was open to the public and tickets went fast. In fact,they went so fast that the distribution of tickets was halted on Trump,s website. People lined up for hours to catch a glimpse of Trump . Some arrived before 9:00 AM.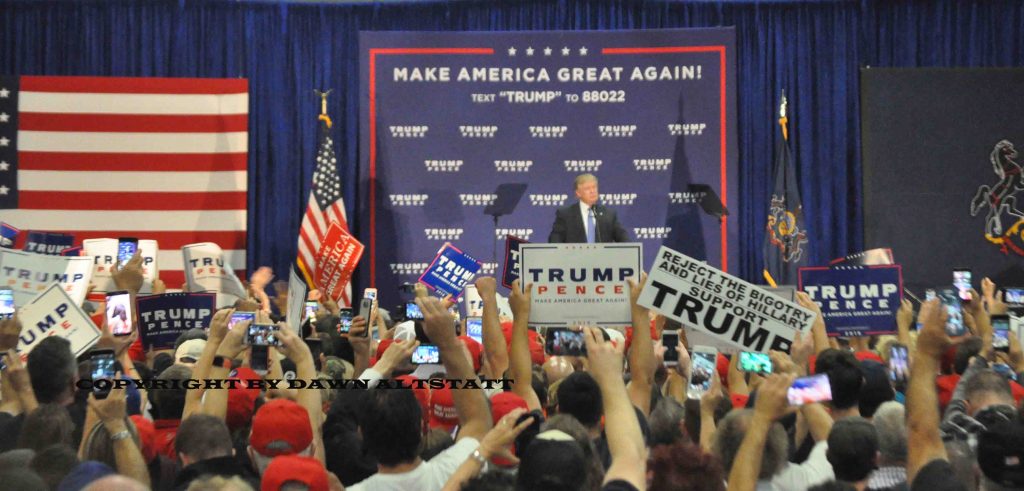 "You will remember this rally for the rest of your life", Trump  said.  in between his rhetoric of building walls , he also promised to build things and  be the president of the people.  "Minorities have voted for democrats  for the past 100 years", Trump would say, then remind them that they still live in poverty.  Could it be that Hillary Clinton,who is Trump's rival is saying all the right things? She has promised to raise the minimum wage. Trump has not. When you are a single unwed mother and you have bills to pay, you cannot afford a child sitter while you attend classes that could better your  life.. Some people will work at McDonalds or as  retail store clerks for the duration of their lives. It is those people that Trump must endear himself to, and he is not.
The crowd was mostly white, business owners or hard working people with steady jobs. They want The Affordable care Act repealed and they want the borders sealed to immigrants, unless they come in legally. They feel Trump is their candidate and will get this done.. Trump turned on the throngs of media covering him from press risers in the back and called the media biased and alleging the media have rigged the election.
This caused those in attendance to turn towards the media and chant "media sucks", as Trump encouraged them  yet did nothing to stop them. He then said the the press would not honestly write about what took place.