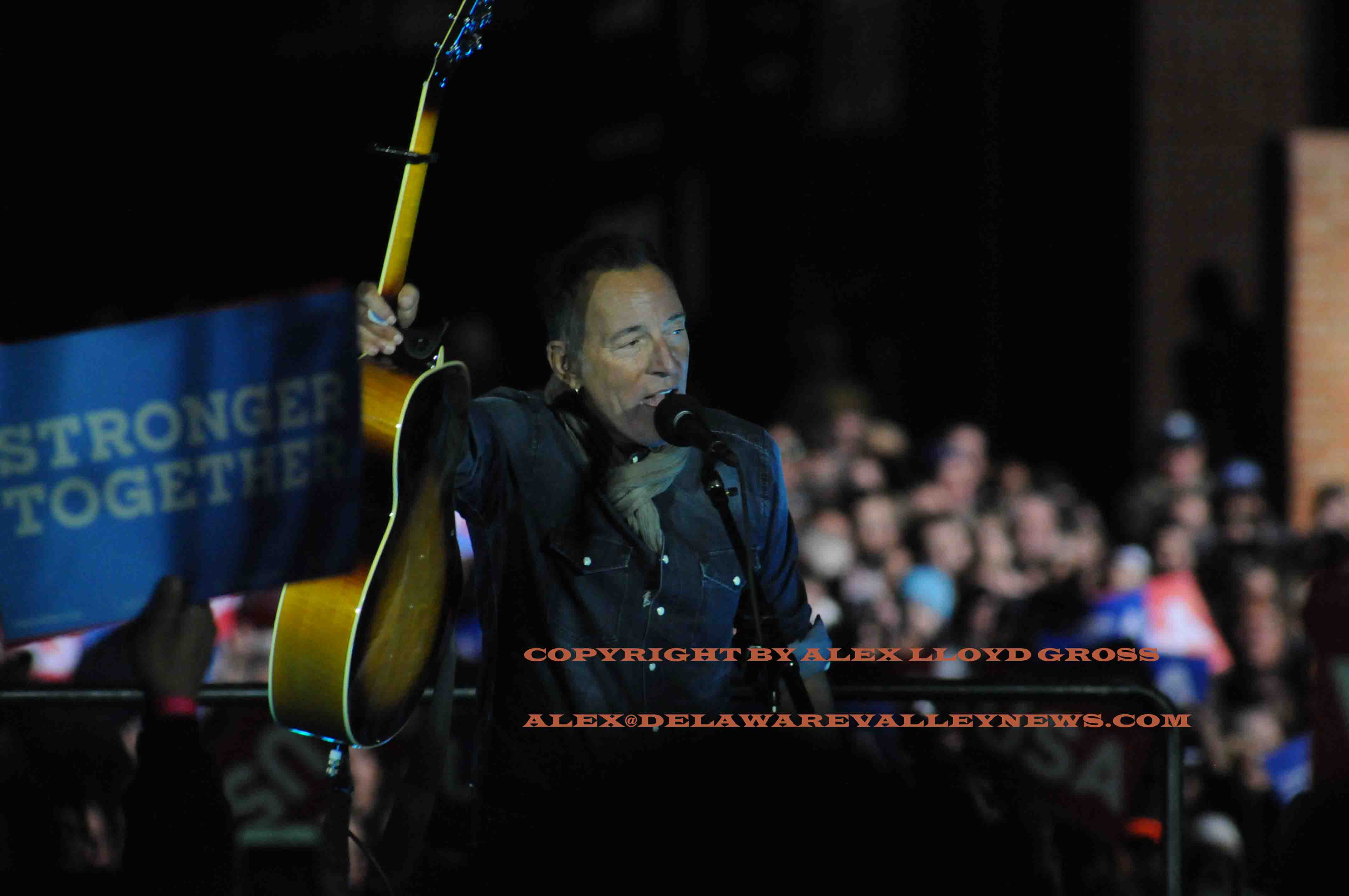 Inadequate amount of security screeners at major political rally
---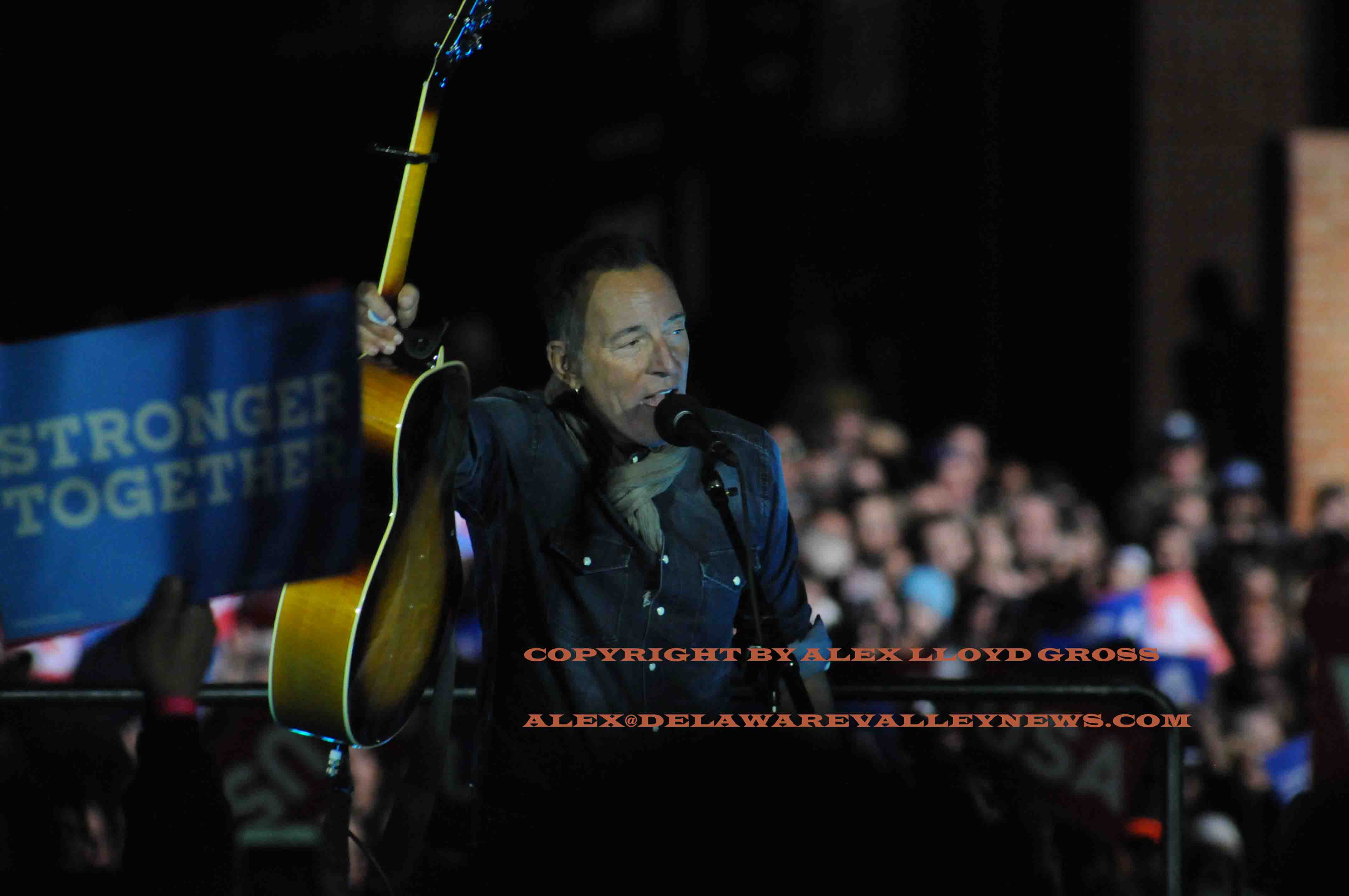 By Alex Lloyd Gross
When you  have an event with Bruce Springsteen, Jon Bon Jovi playing  a free show  along with The President Of the United States, his family, the democratic front runner, you can expect large crowds. That is exactly what happened last night, November 7 2016 , the night before election day.  There were over 2000 media people representing hundreds of different outlets from all over the world that descended on Independence Mall. There were thousands of  VIP's that also showed up and all had to gain entry to the event , That was the scene  at just at one entry point, at 5th and Arch Streets.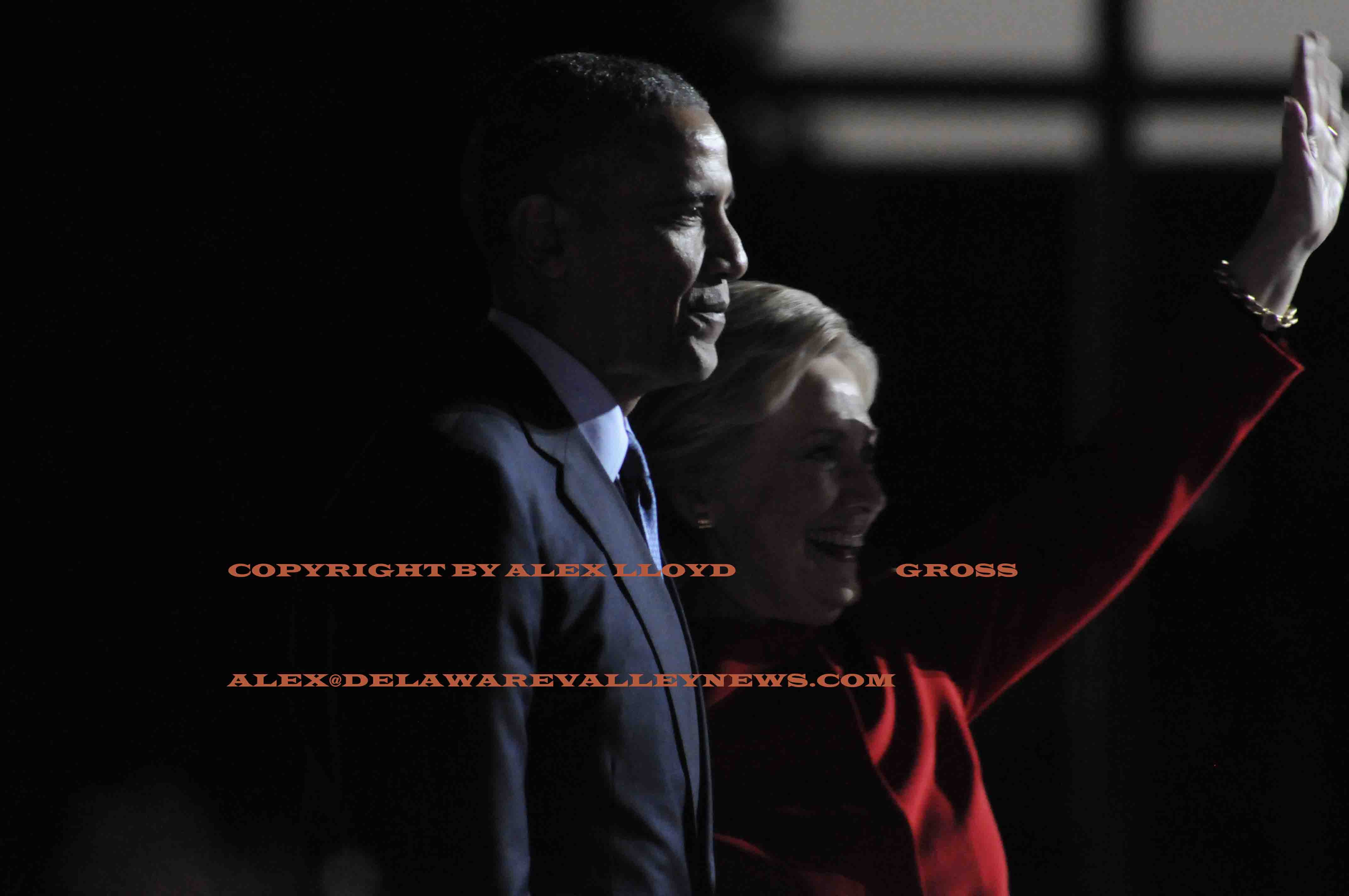 To accommodate all of them, there were just three active metal detecting stations. "You can blame this mess on the powers that be, that run the Protective Division of the Secret Service", said one agent who did not want  to give his name.  "We requested double what we had and got turned down. We are lucky to have gotten this," he said. What took place was people trying to get in,  with no real line. It resulted in a bottleneck at the checkpoint. The idea of the screening process taking a few seconds per person is a fallacy . People have prohibited items and some items must be explained. A metal hip, a bad heart resulting in a hand search,  so in reality, expect two minutes per  person.   Factor in some  people that spoke little to no English and It added up and folks could not get in.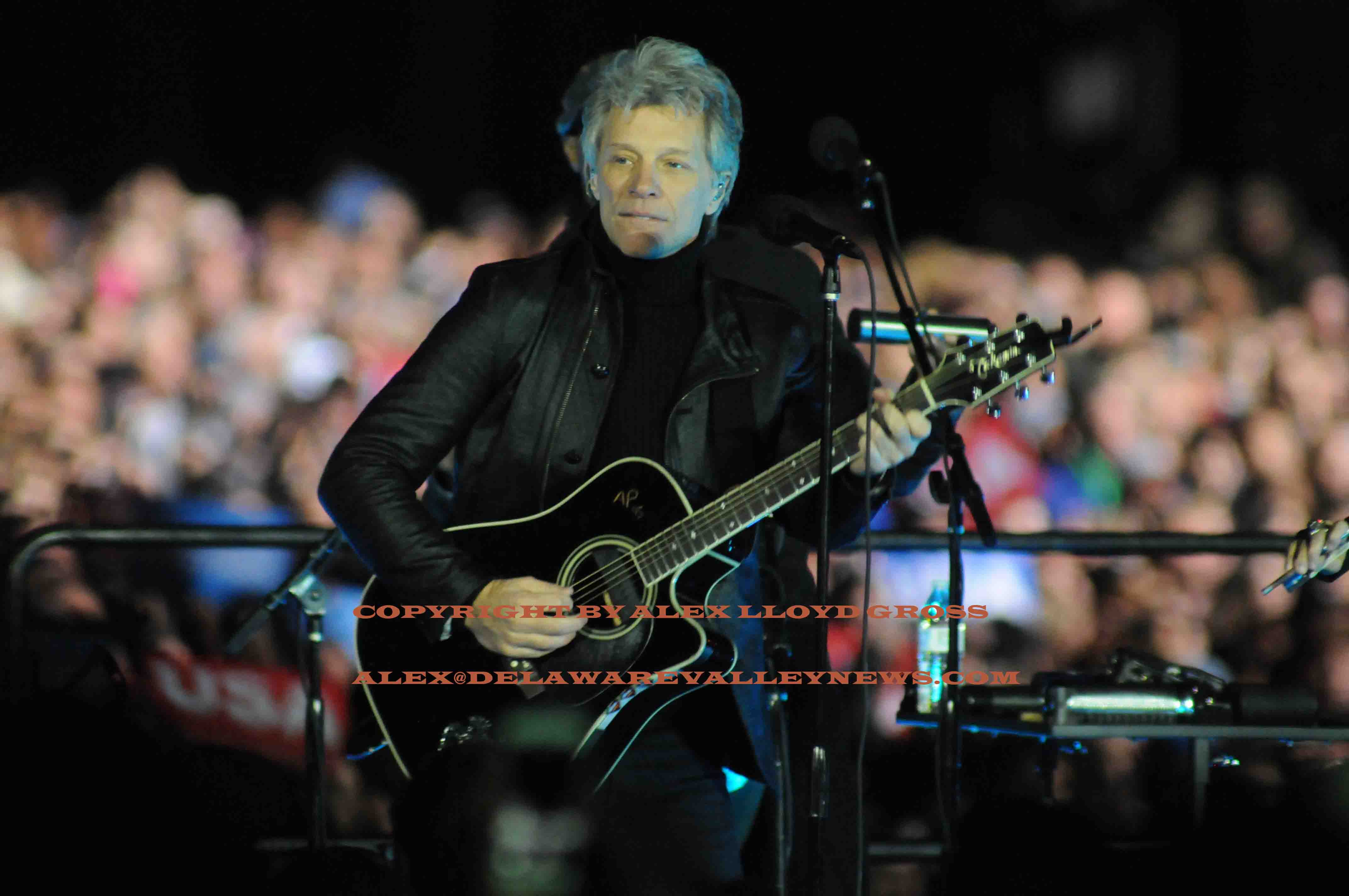 Once inside, the  the VIP,s and media were the only people that could really see anything.  The crowd that had the same problem, at the general public entry found themselves on the lawn of Independence Hall, with a  great view of Bruce and Bon Jovi's back.  There was a smaller stage set up, away from the main stage.  That's were the  performers were.  They were not on the main stage.
The songs played were low energy. in fact, during Bruce Springsteen's set  the crowd was so reserved,  and quiet it was almost like  watching a  Springsteen impersonator at an outdoor community event. The sets were short, lasting only about 15 minutes each.  Soon, the President would speak and then Hillary Clinton. meanwhile, the crowds waiting to get in were turned away.
The same thing happened last year with the Pope. There were not enough checkpoints and manned stations to allow for people to get in.