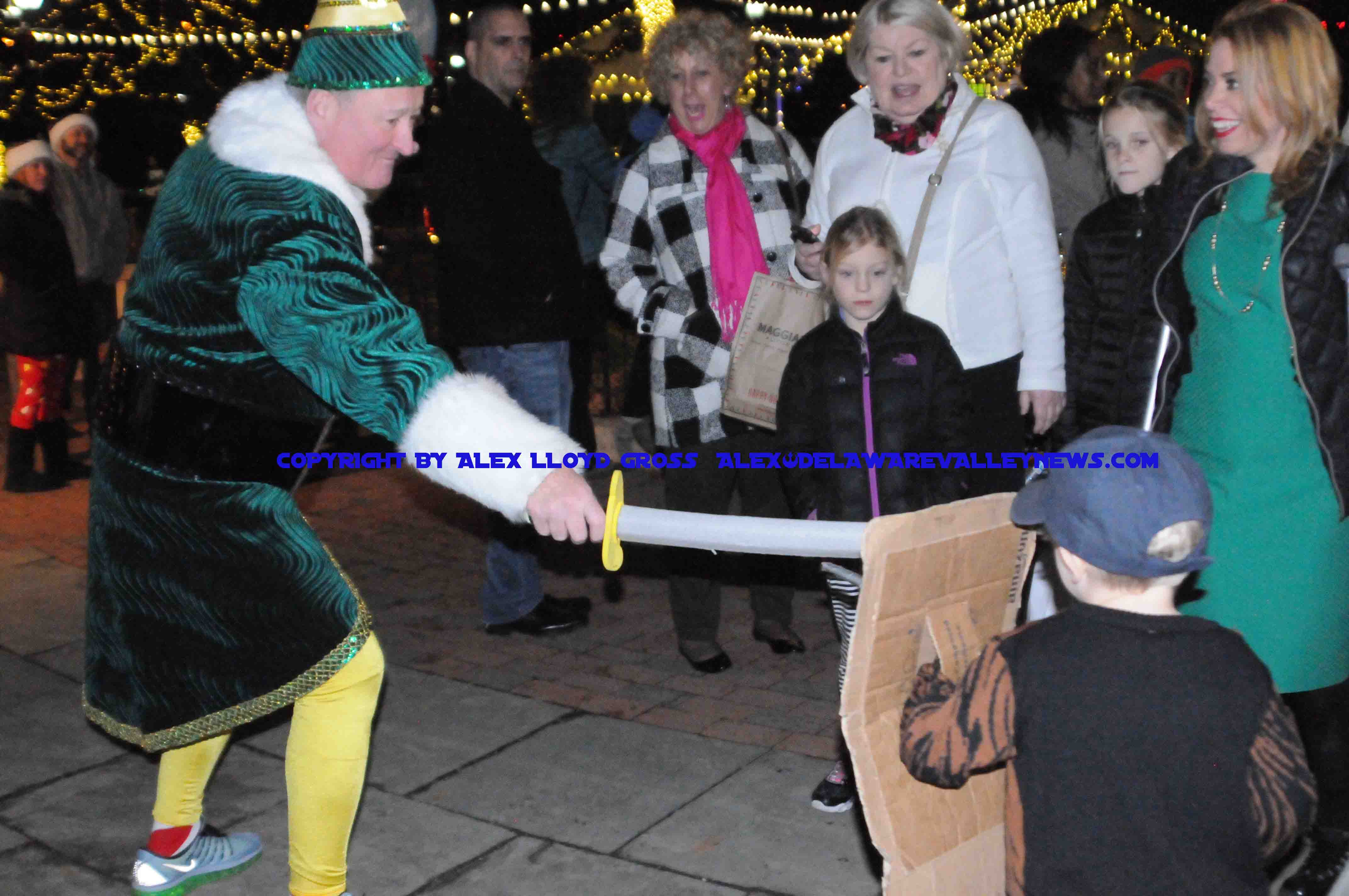 Mayor Kenney and Councilman Mark Squilla dress as holiday characters
---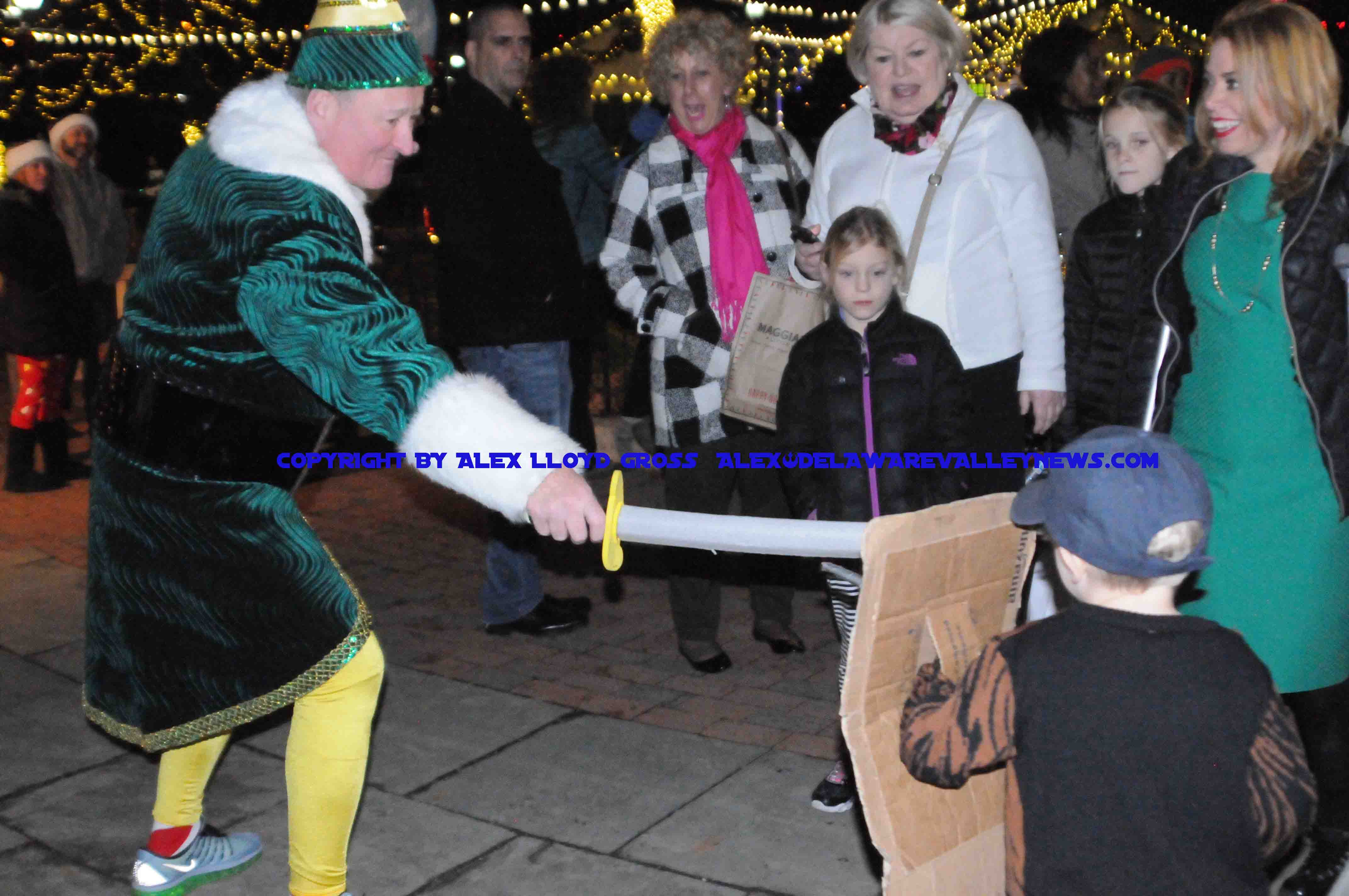 By Alex Lloyd Gross
People that go to Franklin Square  before January 1 2018 can get to see a holiday light show,  for free.  Those that went last night got a special surprise when both Mayor Jim Kenney and Councilman Mark Squilla made an appearance to start the 5:30 PM show December  19, 2017. They arrived in costumes depicting Buddy the Elf ( Kenney) and Santa ( Squilla).  It was a sight to be seen that may not be unseen for those that were there.
Kenny, was in a unusual jovial mood,  laughing with people and even having a sword fight with little Christopher Price. The two met in front of the main area of the park and the next thing you know, the two were jousting.  There were tons of cameras and cell phones from attendees who wanted to capture the moment, when the two posed for photos.
The light show features about 50,000 lights that blink in unison to music. The show lasts about five minutes.  While people are there, they can partake in food or drink. The only drawback to that is the food is very expensive. Think $6.00 for a cookie.  The Franklin Square light show kicks off about 5:00 PM. It is located on Race Street near 6th and 7th Street.