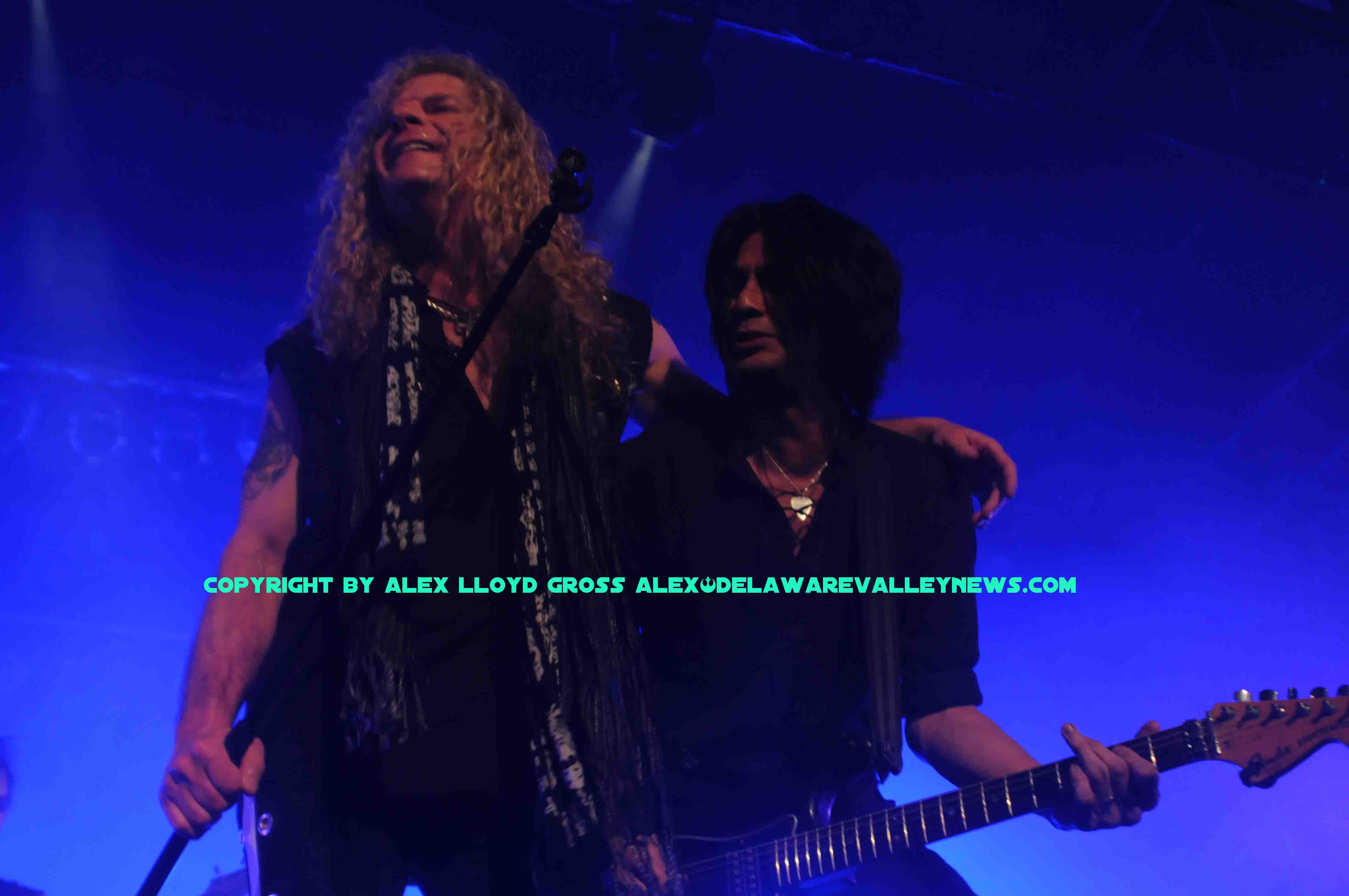 Heavens Edge packs the Troc
---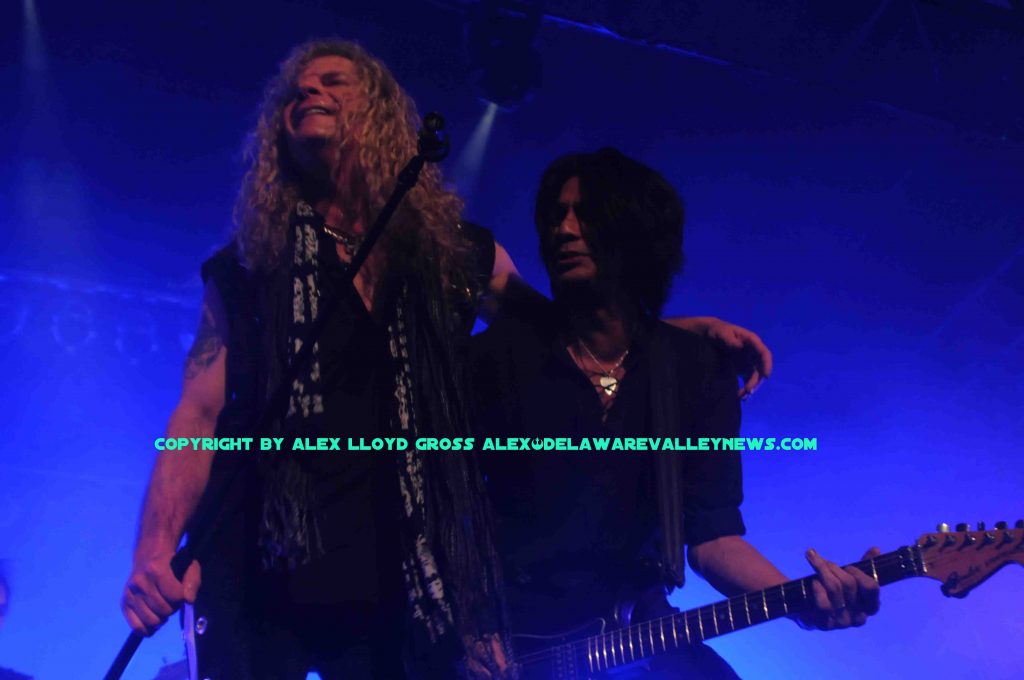 By Alex Lloyd Gross
Philly rockers Heavens Edge played a rare show last night, March 24, 2018 at the Trocadero in Center City Philadelphia.   This band  is no stranger to the area, having played in many venues that have long since closed. This show was reminiscent of those times.  Band members were all over the stage, doing the same moves on stage that they did back in 1990.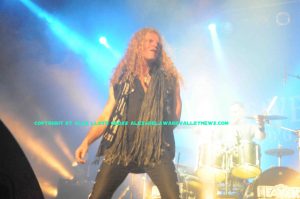 As the doors opened,  rockers ran down to the front, to get as close to the stage as they could. This was an all ages show. Those 21 and over could go to the bar. That area was packed. Before long, the floor in front of the stage was packed and there was not a seat to be had in the balcony. People were sitting in the aisles .  This band has not lost any ground since 1990.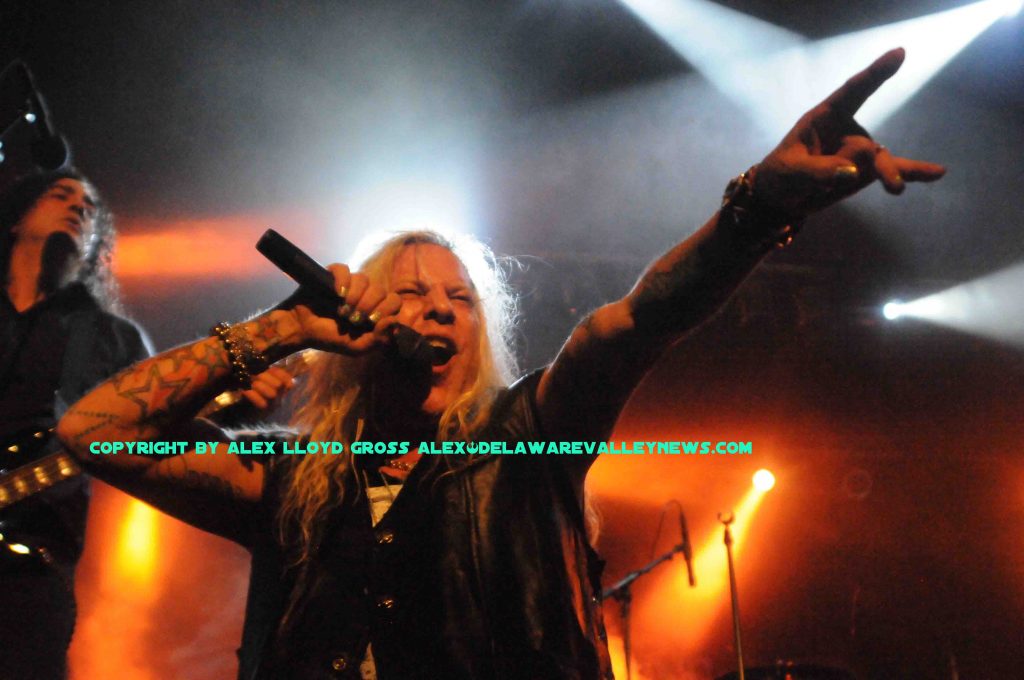 Fans came to hear classics like "Play Dirty" and "Skin To Skin".  They were not dissapointed. In fact , during this song, founding member and lead vocalist Mark Evans  sang the song from the photo pit, leaning into the audience. He even signed an LP, after the song was done. This was not only a reunion of Heavens Edge, but a reunion of old friends. Everyone in the crowd knew at least 10 people that were there. Old friends were seen again and new ones made.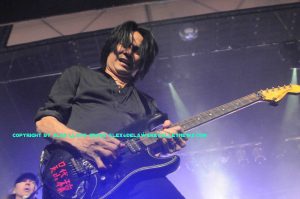 Band members  have not aged. Literally. They may be in their 50,s now, but last night, they moved and sang like a bunch of teenagers in a club for the first time.  Opening the show was Ted Poley, who  is best known for his work with 80,s rock band Danger Danger.  He played  "Bang bang" and over course "Naughty Naughty".  During his show, Poley tossed out balloons to the crowd. After the show, he came out to meet his fans and sign autographs.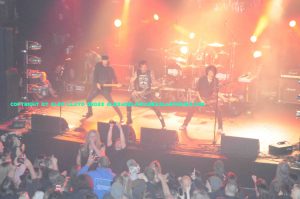 Opening the show were The Dead Flowers. A great local band with a heck of a lot of promise.  The Trocadero is a rock venue that has been here since the late 1980,s. It's where Heavens Edge  had their record release party, where they filmed the "Skin to Skin" video. It's a special building for the band. last night was an opportunity for the band to re visit them and make more memories, and share them with the almost sold out crowd.  With all three bands live, this was a show for the books.  This show was electric. The one thing it could never be is boring. Even if you don't like the music, the  energy on stage and stage presence was enough to bring even those that might like a different kind of music around.  It's been a while since Heavens Edge played a show, Hopefully,  we won;'t have to wait another year or more for it to happen.