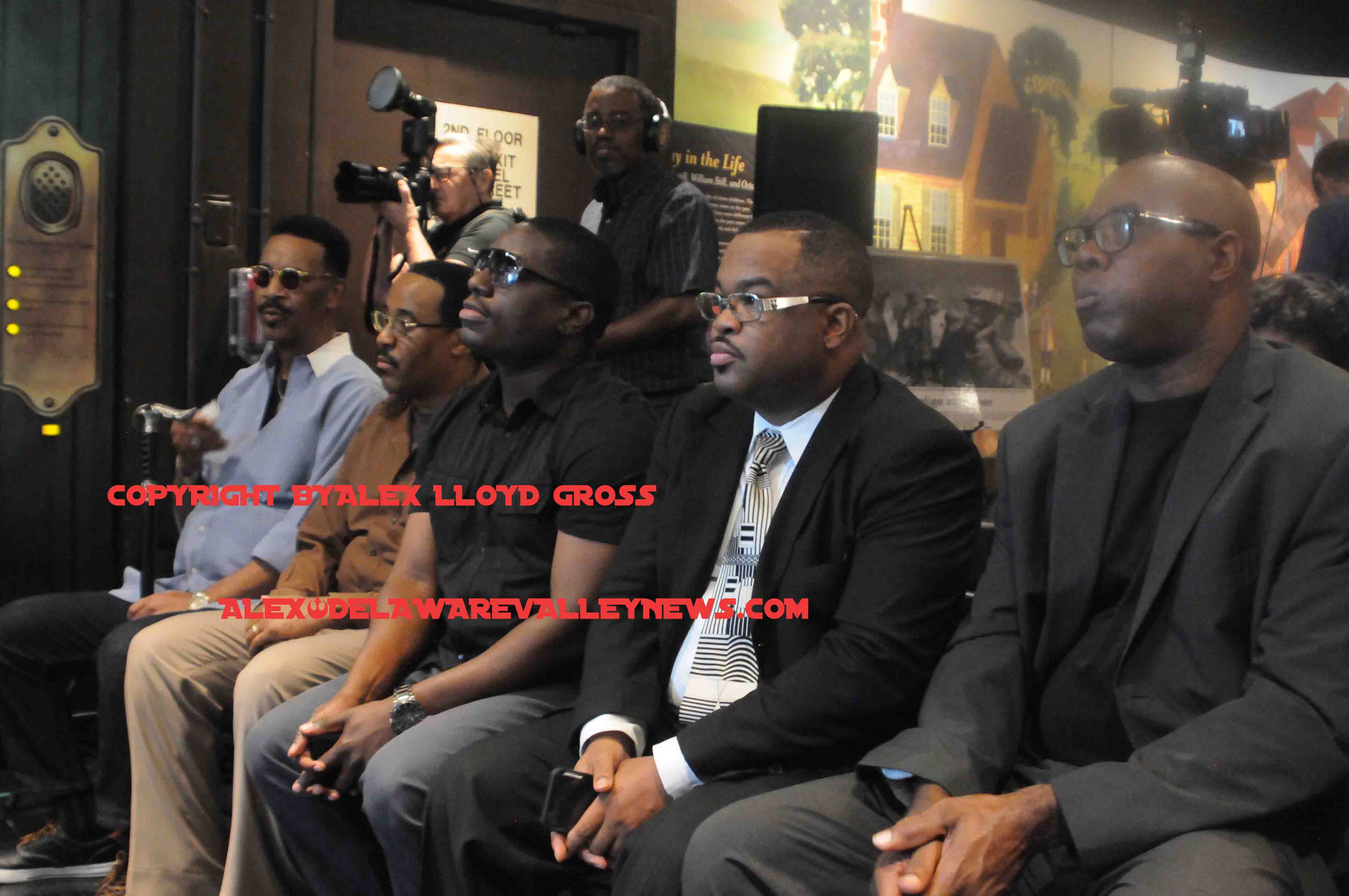 Dixie Hummingbirds celebrate 90 years: Get call from Stevie Wonder
---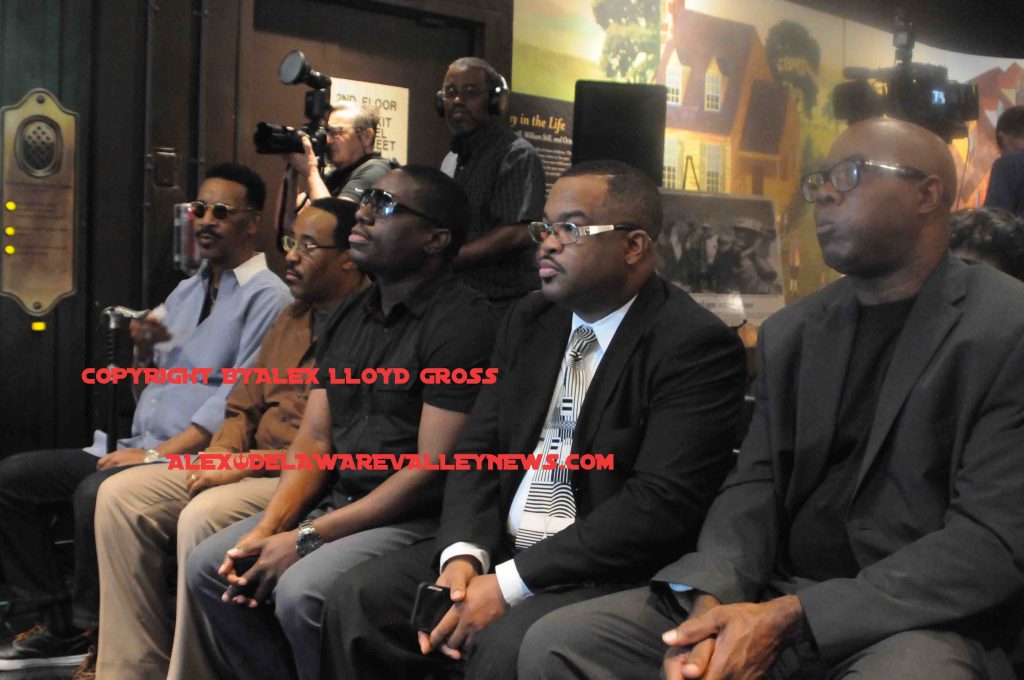 By Alex Lloyd Gross
The Dixie Hummingbirds have been playing music together for 90 years.  That's an achievement by itself.  Of course, there have been line up changes. The gospel group made a name for themselves back in the 1920,s30,s .They traveled cross the country playing to who ever would book them.  Before long,   their concerts would be before sold out crowds,  hundreds of miles away.
They relocated to Philadelphia and called the city their home town. As their reputation grew so did the group. They recorded record albums.  Those record albums sold. Gospel music is not like pop or rock music.  "It gets no airplay and it's not used in commercials", said Ira Tucker Jr.His father was in the group from1938 until his passing. The group held a media event in which Stevie Wonder phoned in from Atlantic City to wish the group well.
To help commemorate the 90th anniversary for this group, there have been some things in the works .Here are just a few of them that have been announced.
A free, all-ages kickoff concert Wednesday (August 29) at World Cafe Live (3025 Walnut St., Philadelphia) as part of Philadelphia public radio station WXPN's multi-platform "Gospel Roots of Rock and Soul" project. Doors will open at 7 p.m. for the 8 p.m. performance. The event is SOLD OUT.
An old-time, stompdown concert on, Sunday, 16, 3 p.m., at the Oak Grove Baptist Church (2853 N 21st St, in North Philadelphia). For ticket info, call (215) 226-5862.
A gospel breakfast tribute to the Dixie Hummingbirds on Sunday morning, 30, 10 a.m., at Girard College in Philadelphia, hosted by Mighty Writers, as the final event of MightyFest, a four-day student literacy festival. Tickets are $75 at www.mightywriters.org.
A reissue of the 2011 CD, Gospel Praise Songs – Powered by Quartets, by The Dixie Hummingbirds and Friends, at a date to be announced this fall. The album contains 10 straightforward readings of the hits of Golden Era quartets with whom the 'Birds shared the stage, in as close to the original harmonies and arrangement as possible. Musical accompaniment is provided by Philadelphia High School for Creative and Performing Arts (CAPA) students with other "friends" the Crusaders for Christ Church Choir of West Philadelphia, and recently departed Philly soul legend Bunny Sigler. Proceeds will help raise money for the Ira & Louise Tucker Foundation as well as build greater awareness of the historic importance of gospel quartets.
The 2019 U.S. Touring Stage Production: "From Streetlight to Spotlight." a fully choreographed production with additional musicians, vocalists and dancers. Auditions will be held in September with Damian Smith, entrepreneur and longtime personal advisor to Stevie Wonder.
Also of note: Oxford University Press has a second edition in the works of Great God A'Mighty! The Dixie Hummingbirds, by Jerry Zolten. Look for it down the road.
This group is so successful because they have the talent and ambition to do what they do. People like it. They pay money to see and hear it.  In the early days, the group risked their lives by driving to shows in the deep south. Right into areas patrolled by the Ku Klux Klan. Most artists say they will do anything for their fans. These guys risked their lives to play a concert in front of their fans.