PA Task Force 1 firefighters from area deploy to Alabama in preparation for Hurricane Michael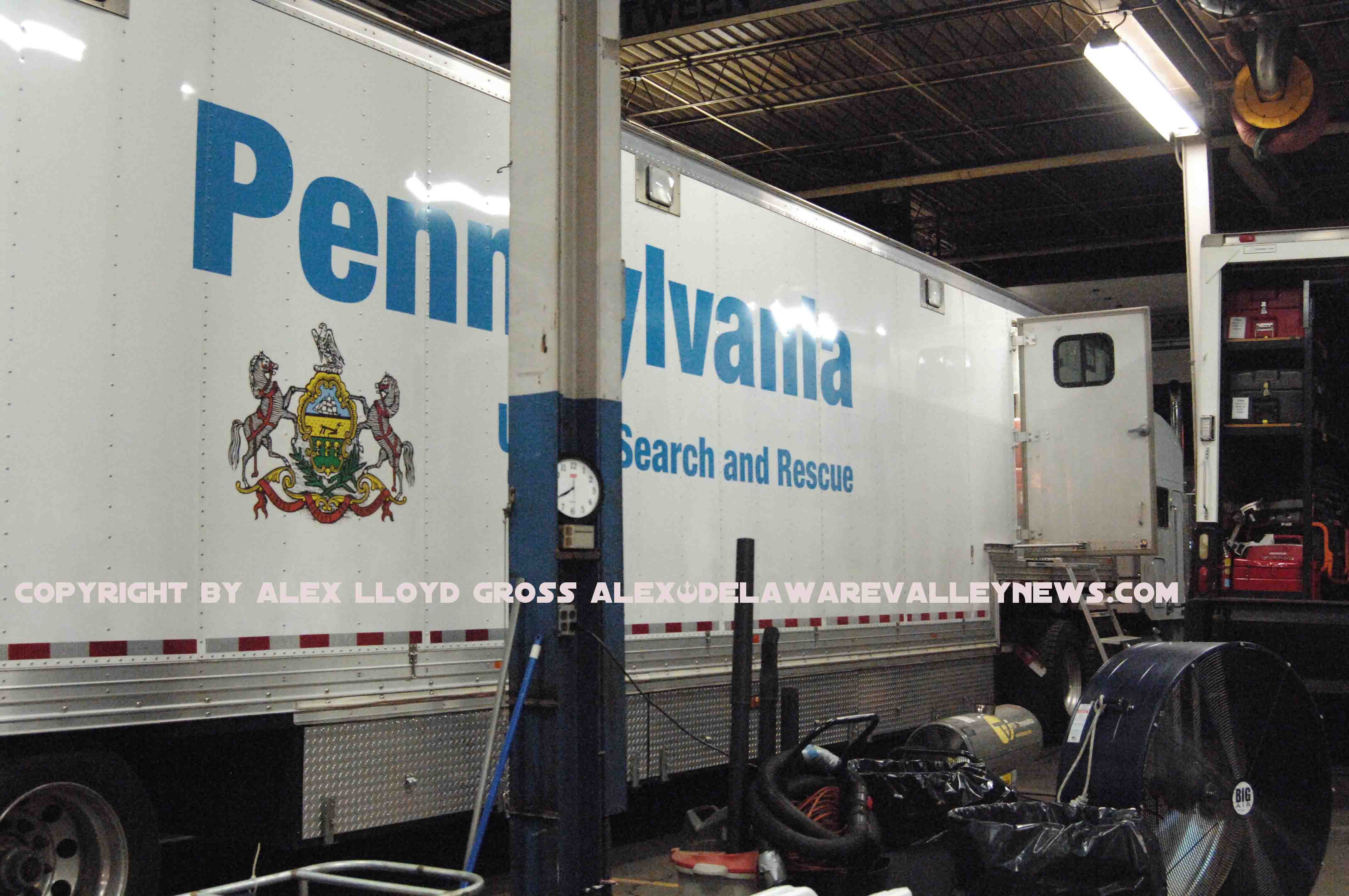 PA Task Force 1 firefighters from area deploy to Alabama in preparation for Hurricane Michael
---
By Alex Lloyd Gross
About 45 first responders have been called to duty and will be with Pennsylvania Task Force 1 as this team of highly skilled men and women respond to Alabama and wait to be put into service rescuing people who are trapped during  Hurricane Michael. For the second time in as many months, this team has been called into service for a hurricane. The last time was Hurricane Florence, just a few months ago, when they went to South Carolina.
According to Deputy Fire Commissioner Craig Murphy, members  of Task Force 1 must pass sophisticated rescue classes offered by their local fire academy and FEMA.  Firefighters that are assigned to an engine or ladder company are not trained to that level. "Our members are members of the Special Operations Division, be it Squad 47, or 72 or Rescue 1, for example," Murphy said.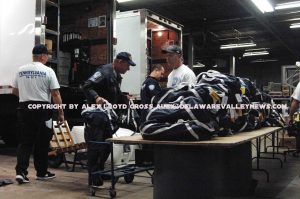 When a member qualifies to get on this team,they are sent an email asking if they are available for a 14 day deployment.  a list is then put together by the Task Force Leader, who determines who is going to go on the deployment.  12 Vehicles including three tractor trailers , box trucks and  trailers will leave from their base on State Road in Northeast Philadelphia. Tonight, Task Force 1 members were busy loading up the vehicles. Each vehicle carries specific equipment and there is a place for everything. Items are not just loaded down on a truck.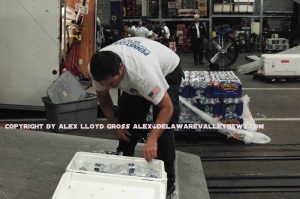 There are multiple radios and containers of charged batteries for those radios. While the task force will be parked at Maxwell Air Force base while the storm hits,  the idea is not to drive right into the storm, but wait until the storm has passed. Local responders down south might get overwhelmed or have an incident they need help with. That is where these guys will come to play. "We see a lot of water rescues, from people that do not want to evacuate. They think they can ride the storm out," Murphy said.
Not everyone on Task Force 1 is from the Philadelphia Fire Department.  The process to get on is open to those responders that can hack it.  You may have to sleep outside on the ground . You may work long hours and go without a shower for a day or two. According to Ken Pagurek, who is the team leader for this trip, interested people should email him a resume. If you have the special training that they require. Pagurek said that the task force will pay to get the prospective member FEMA classes if they need them and  if they might make a good fit. That includes volunteer firefighters  in the region. They become employees if selected.
As the members loaded items into the trucks, the team would soon take heir convoy on the road. They would get a police escort to the state line with Delaware.  They have to stop for gas, and food. Each vehicle has it's own needs.  It is hoped that the team is not needed and they return in two weeks.  If the hurricane does damage, they could be out for an extended period of time, and they could get called to multiple states.