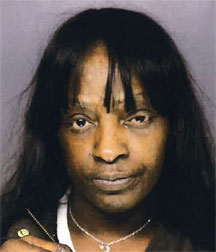 Attorney General's office nabs woman in 100K ID & Theft ring
---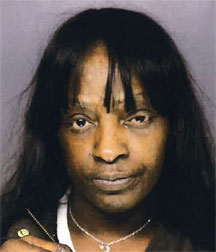 By Alex Lloyd Gross
Pennsylvania Attorney General Josh Shapiro announced the arrest of Mynra Reddy, 54 of North Opal Street in Philadelphia on Thursday.  She is accused of running a very large retail theft ring that targeted big box stores like Home Depot and Marshalls.  This has been going on for years, and cost retailers in Philadelphia, Bucks,  Montgomery, Chester ,Delaware and Lancaster Counties hundreds of thousands of dollars, according to court records.
An investigation revealed the scheme worked like this: Reddy, and others under her direction, stole merchandise from stores utilizing the "box stuffing" method. They would find an item for sale in a store that came in a large box and would remove the item from inside the box and fill it with smaller, more expensive items from the store, authorities say. Then they would go to check out, paying for the cheaper large item that used to be in the box. The thieves would later return the items  they had stuffed in the box, often using stolen identities to do so, and receive store credit they would then sell at a discount to other members of the organization, investigators say.
The entire alleged criminal enterprise came to attention of law enforcement in March of last year. Reddy was driving an SUV when she was stopped for a traffic violation on route 202 in Tredeffrin Twp. When asked for identification, she produced a drivers license belonging to Tyleah Handy of Philadelphia. The officer determined that Reddy looked nothing like Handy. Upon further investigation, it was determined that Handy had her wallet stolen a years ago but did not report it to police. As the officer's suspicion grew, he noticed a large aluminum bag in the vehicle that was used to conceal items, Shapiro said. Upon searching the vehicle, additional photo ID's  from other people was found. Those ID's was also found to have been stolen, police say.
Police impounded the suspects car, and  phone. They found multiple text messages on it from people that wanted to purchase  fraudulently obtained gift cards from Reddy. To add insult to injury, the ring also used fraudulent tax exempt numbers to make purchases, to further boost their profits.  Reddy and her crew would allegedly hit Home Depot stores at 4640 Roosevelt Blvd. and again on Castor Avenue.  Her vehicle was followed and she was observed by investigators returning items she did not pay for, court documents show.
During one excursion, Reddy committed a traffic violation and her vehicle was impounded.She allegedly had multiple boxes of stolen merchandise in the car at that time.  Shapiro said.  She has a criminal history with over 20 arrests . She is being charged in Chester County with corrupt organizations, retail theft,  identity theft and related charges, Shapiro said.