Inmate beaten into coma at Montgomery County jail
---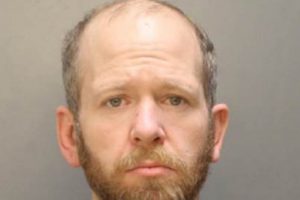 By Alex Lloyd Gross
One inmate is under arrest and the other is fighting for his life after an assault inside the Montgomery County Correctional Facility. The assault happened just after 8:30AM on March 30, 2019. Apparently,  Michael Hodum was in his cell by the door and the cell was locked. Hodum was yelling. The victim, Stephen Klampfer, 50, was lying down on his bunk when Hodum started to  punch Klampfer in the head multiple times. Klampfer tried to get away from the assault by putting himself on the ground.
Prison officials said that at that time Hodum started to stomp on Klampfer's head at least 20 times. before guards could put a stop to the assault. The victim was airlifted to Penn Hospital in Philadelphia where he remains in critical condition. He is in a medically induced coma and is on life support. Hodum was charged with attempted murder, and related charges and is being held on 10 percent of  $1 million dollars.
Montgomery County Correctional Facility has been sued multiple times over the treatment of inmates. There have been multiple complaints from former inmates about this privately run prison.Those complaints include Inmates being gouged for exorbitant amounts of money for concession food. Phone calls being billed for a local call at .18 per minute and mold in public areas of the prison.