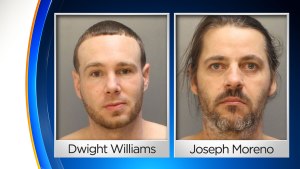 Two Philadelphia wreck chasers get "hooked" by cops for fraud
---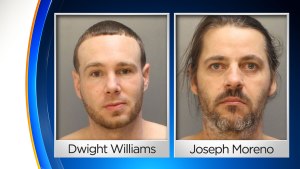 By Alex Lloyd Gross
Philadelphia District Attorney Larry Krasner announced the felony charges against two individuals who own Hooked inc.which is a tow truck company.  This all stems from greed, Krasner said,  They took advantage of people that were vulnerable and not in the right frame of mind to make decisions.  The two males,  Dwight Williams and Joseph Moreno  were charged with insurance fraud,  corrupt organizations and related charges.
According to Krasner, the two would operate their alleged scam by going to accident scenes and forcing people to sign tow slips with ONLY the words "Bill to insurance" written on them There were no charges or other information on the slip. These two would snatch vehicles off the street before the police could arrive. Now the insurance companies have to spend more money trying to investigate the cause of the crash, as there is no police report.
None of the victims called for a tow truck to respond.  Multiple public safety representatives advise to call 911 if you are involved in a crash.   They all warn against walking around the scene to take snapshots. Doing so endangers your life or can cause other motorists to swerve and get into a secondary crash. You also run the risk of stepping on a small debris particle and impaling your foot. The victims in this scam were charged what Krasner called "outrageous" fees. The following four examples were taken verbatim from the news release
Victim #1, who was involved in a car accident, this victim was temporarily blinded from his vehicle's airbags inflating. While at the accident scene he was approached by someone who wanted him to sign a tow form. When he woke in the hospital, not having called 9–1–1 or a tow truck, he told officers that he was never given a price, did not sign the tow form, and confirmed that the signature on the form was not his. Victim #1's car was towed to Hooked, Inc. where his insurance company was billed $1,975. The form only said "bill to insurance" on it;
Victim #2 was in an auto accident and met with a tow driver from Hooked, Inc. who said he could tow his truck for $250. The entire trip was supposed to be only a few blocks to the repair facility he chose, but the driver took the vehicle to Hooked, Inc., which was several miles away. He was charged $1,680 which included $450 for the tow, $400 for storage, $15/mile, $175 administrative fee, $225 in labor, and a $150 clean-up fee. No clean-up was performed at the site;
Victim #3 was in an accident in the Roxborough section of the city and did not call for a tow. While in the ambulance, a tow operator approached her and said that she had to sign the tow slip to remove the car from the road. Despite there not being charges listed on the tow slip, and feeling pressured, her husband signed the form because the tower said that insurance would pay for the towing charges. Hooked, Inc. billed Allstate Insurance $1,221.25 for one day. They charged $300 for the tow, $11.25/mile, $80 administration fee, $350 labor, $175 for a winch, $45 a day for storage, and 22.5% tax. Detectives saw that the tow was logged as a rotational tow, it was later discovered not to be. Officers met with Hook, Inc.'s owners Dwight Williams and Joseph Moreno. Williams admitted to towing the vehicle and asked to meet with the officers outside. When they did, Williams told the officers that "he could adjust the fees and can we just forget about this one?" Detectives said no; and
Victim #4 was operating a rental car that drove into a ravine in North Philadelphia When a tow truck arrived with two operators they told her they worked for Enterprise Rent-A-Car, Inc. and would tow the car to the Warminster location where Victim #4 rented the car. Her daughter was not allowed to remove Victim #4's belongings from the vehicle. One of the operators was overheard saying, "get her to sign the paper" and she was pressured to sign the form. She was only given a business card with a phone number on it to claim her car and belongings. When she went to Enterprise the next day, she learned that the car never arrived and she was responsible for finding the car. She searched for three weeks because no one answered the phone number on the card. With help from the Police Department's Auto Theft Unit, she located the vehicle at Hooked, Inc. The bill was $2,060 and the tow slip had no charges on it except "bill to insurance." Hooked, Inc. charged $1,200 for the tow, $250 for the yard fee, $250 administrative fee,
The lawyer for both men charges say they are innocent and claim that they are victims themselves.  There is no reason to charge an "administration fee"  to get a vehicle out of a lot. The police were alerted to this scam when insurance companies complained to them about high fees and excessive charges They started an investigation and  the two defendants turned themselves in to police and were arrested on March 19, 2019.