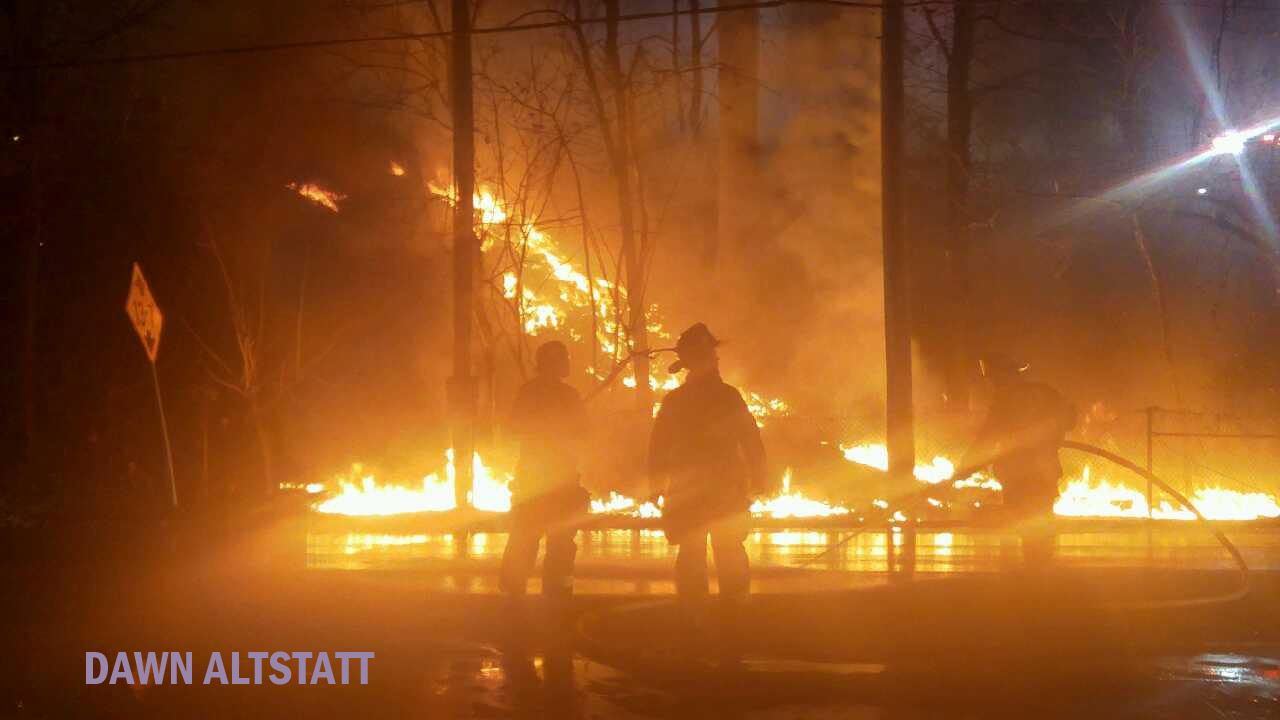 Massive Crash and Fire Shuts Down Interstate 95 and Route 13 In Bensalem
---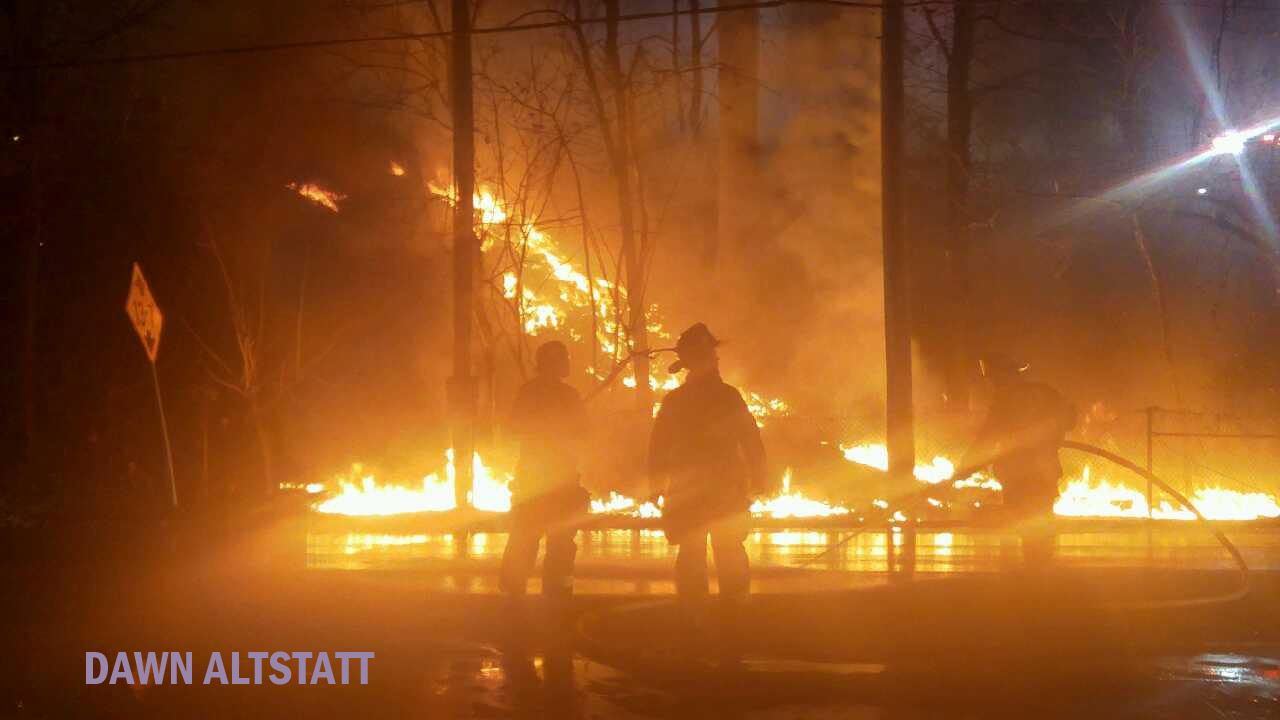 By Alex Lloyd Gross
UPDATED NOVEMBER 16 2019 5:00 pm  New information .
Just before 8:00 PM everything was quiet the night of November 15, 2019. In an instant,  a portion of I-95  and Route 13 would be closed. This closure is expected to last through the weekend with intermittent  shut downs  on the interstate and possibly through early  Saturday morning for Route 13, officials said. That was dependent on what bridge inspectors would find.  Currently the interstate is open and Rt 13 has temporary lane restrictions after opening  earlier  as first reported it would.  Where the interstate crossed over Route 13 is an overpass.. One car and a tanker truck collided around that area, sending the truck careening out of control and left it hanging over the interstate wall. Fully engulfed in flames.
This fire quickly extended to Route 13 below. A wheel and axle from the truck was on fire under the bridge, as was any grass and foliage. The contents of the tanker truck was diesel fuel.  As fire crews kept coming so did on lookers, risking tier lives with a cell phone to snap a video to share for free on social media. Oblivious to the danger above that could explode and kill them in an instant. The photos were more important. videos of explosions and fireballs flooded social media.

Fire Police from Bristol and Bensalem worked together to close I-95 from Street Road to 413. Route 13 would be closed between Haunted Lane and Bensalem Boulevard. Fire crews went in service with foam to quell the raging inferno.  At least two people were hurt in the crash,. The traffic was so bad that a critically injured patient in an ambulance needed a helicopter to get them over the  the traffic and to the hospital.. That helicopter was cancelled . That patient was transported by ground..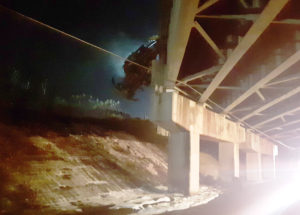 The Department of Environmental Protection sent a crew to see if the Neshaminy Creek was affected by the spill. The cause of the crash and identities of the drivers are not released at this time.