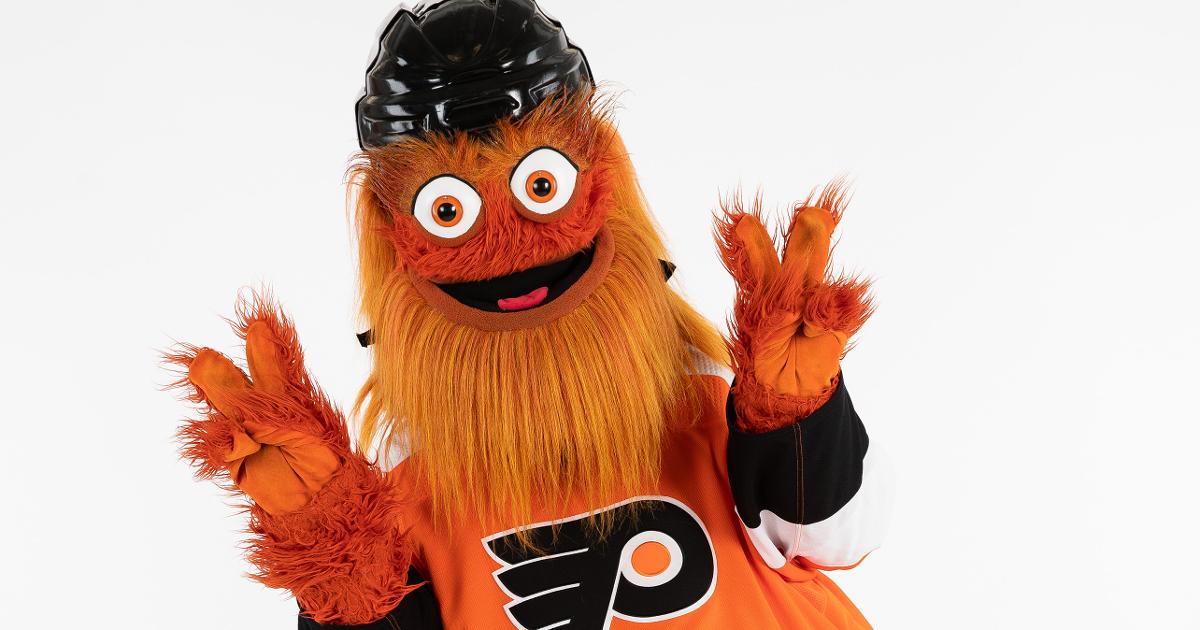 Gritty Cannot Get Arrested In This Town. Police: No Assault Occurred
---
By Alex Lloyd Gross
Gritty is free. No longer under police investigation for an alleged assault against a 13 year old boy attending a Flyers game.  Today, February  3 2020 Philadelphia Police released the results of their investigation.
An investigation of the incident was conducted by South Detective Division. That investigation, which has been completed and is no longer active, determined that the actions of the individual portraying the Flyers' mascot did not constitute physical assault as alleged.  This matter is closed.  It started in November of last year when Chris Greenwell attended a game with his son Brandon.  They had season tickets.  As such, a special event was conducted for season ticket holders that would allow people to get a photo with Gritty.
It was there that he claimed his son tapped Gritty on top of his head and the mascot retaliated by jumping from a chair and punching the 13 year old Flyers fan in the back.  Cameras were facing the other way and did not capture anything. There were no witnesses to this claim except the father and son. The Flyers denied any wrongdoing.
Chris Greenwell claimed that he was not looking for money just and apology and "maybe something special for his son" .