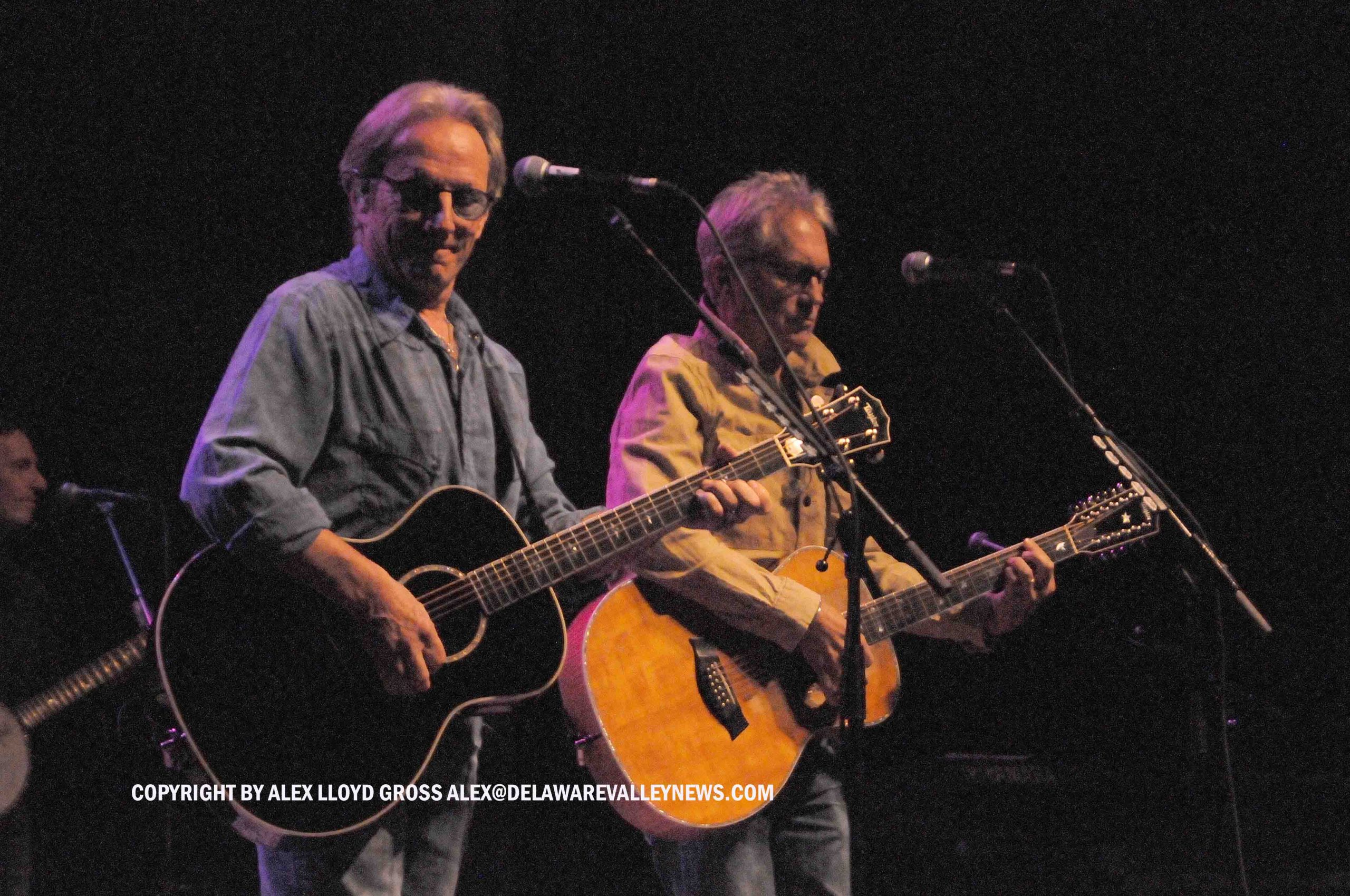 America Packed the Keswick Theater
February 23, 2020
---
by Alex Lloyd Gross
It's February 22, 2020  and it's just after 8:00 PM. The band America is just about to take the stage at the Keswick Theater in Glenside PA.  for a sold out show.  There is no opening act.  As the lights go down, the band launches into their show. It's a combination of greatest hits with a few deeper cuts thrown in.  This is their 50th anniversary tour. "When we started this,  50 year anniversary was not even on our radar", said Gerry Beckley from the stage.
When people see a show from an iconic band,  most of the crowd wants to hear the songs they know and they want it to sound like the record.  The rest want deeper cuts thrown into the mix and last night, America delivered for everyone in the house.  "Survival" was played from the Alibi album which most people are not familiar with on an intimate level.  It did not chart very well in the United States and the album cover features a photo of a severed doll head. There was also a new logo.  In spite of  all that, in Italy, the album reached number 2  on the charts and "Survival"  was a popular song.
They also brought out "Greenhouse from the 1994 Hourglass release. The show included "Eleanore Rigby"  and "California Dreamin'"  as covers.  They did a blistering version of "Sandman". For most of the songs, there was a large screen behind the band that showed photos from the early days of the band. America also played "Tin Man", Ventura Highway and "You Can Do Magic".
The first time you see this band live, is the best show they do.  Your first is magical.  America are notorious for delivering the goods live.  21 years ago at Vet Rock 99, many people think they ran away with the show. It was not always the case. In the late 1960's, they got a lukewarm reception when they opened for Pink Floyd.  At the Kewsick Theater,   America got a great reception. They closed with "A Horse With No Name."
This is a band that will continue to tour and continue to delight music fans. They will also continue to sell out theaters.  When you see them going to play your town,  get tickets quickly  or you will be outside the venue holding a glass to the doors, hoping to hear something.