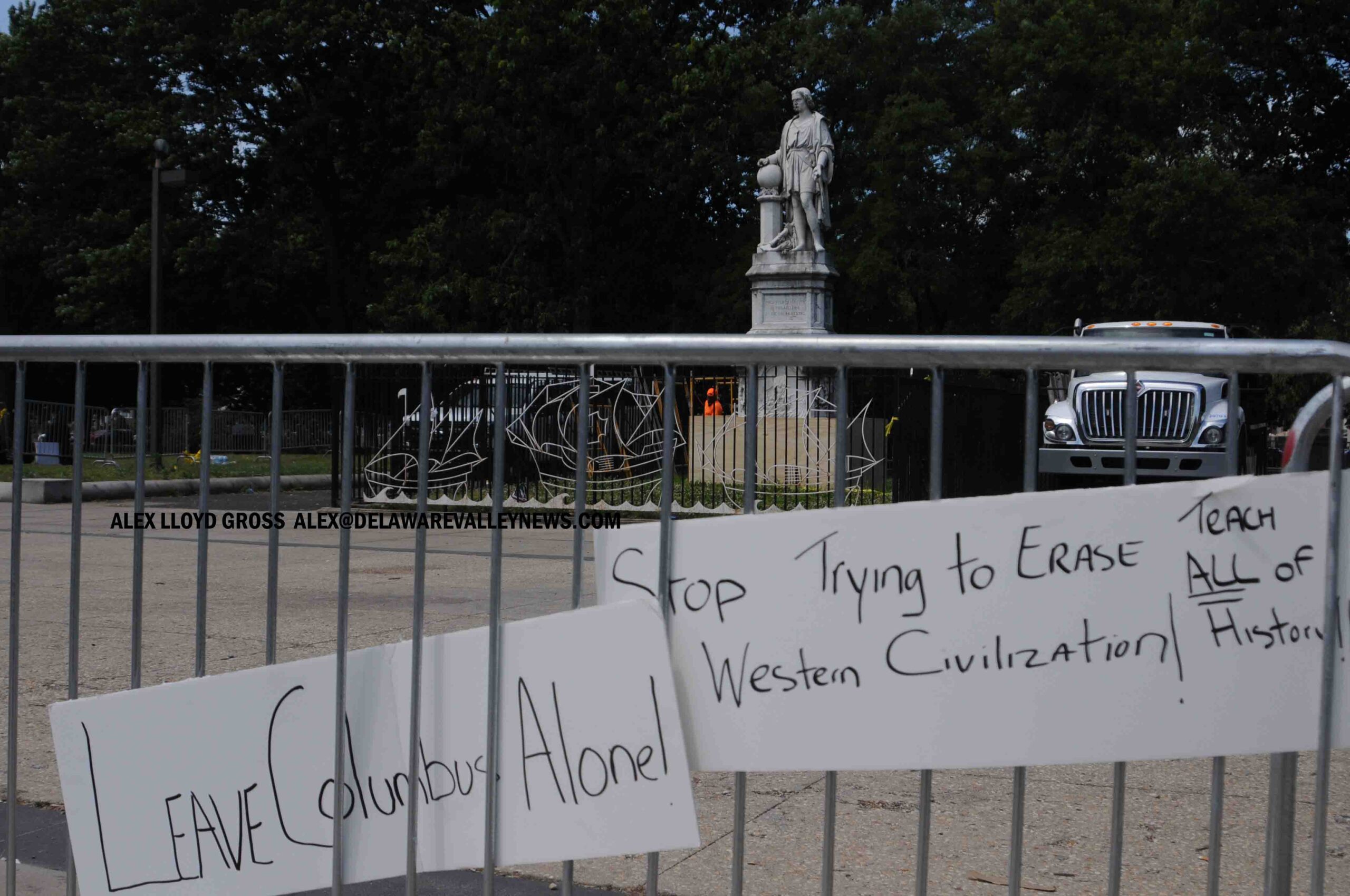 For "Protection" Wood Box Erected Around Columbus Statue
---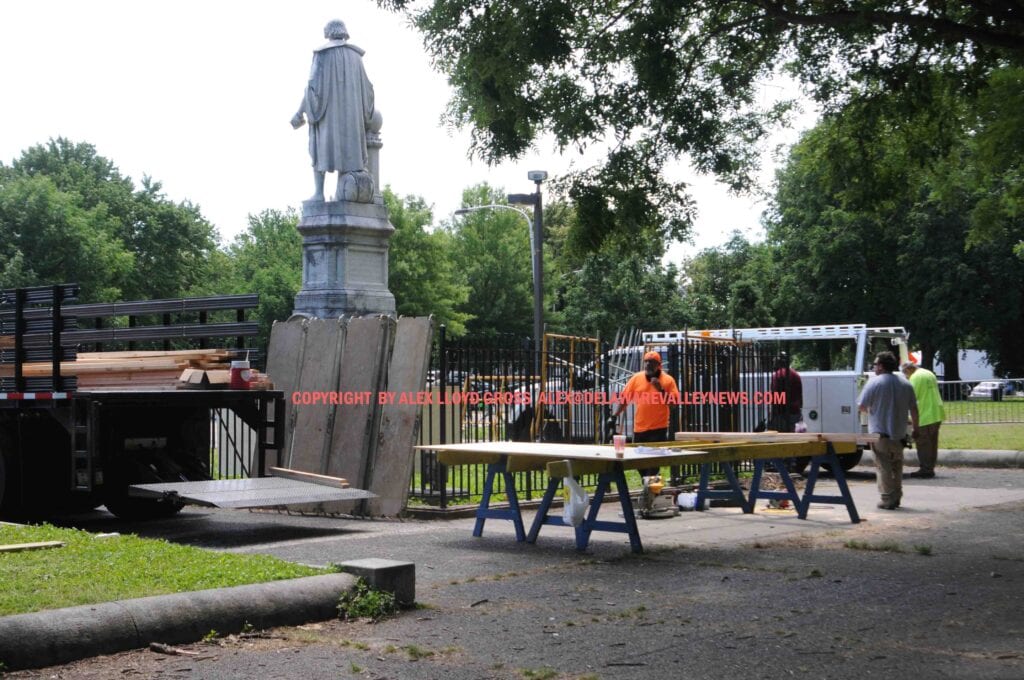 by Alex Lloyd Gross
There are two sides to the issue of the Christopher Columbus Statue which is at Marconi Park, 2800 S. Broad Street.  Some people say leave it alone. It was a gift to the city from the 1492 Association. They say it is history.  Some of those people protected the  statue with guns and bats.  "Armed Patriots" they are called. Many of them live in South Philly Those that want it  gone call the people with guns "vigilantes" and they are offended by it.  Most of those people do not live in South Philly, but they are offended by the statue in spite of where they live.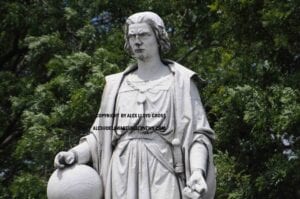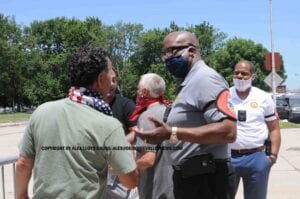 The statue has been there for decades.  A vocal minority want it moved and have tried to damage it.  Mayor Kenney  has  now ordered that it be left where it is and a box be erected  around it. This box, Kenney thinks will protect it. The wood will warp from rain. It will become brittle and susceptible to fire.  The box will stay around the statue, shielding it from public view until the Art Commission can take a public vote  and then decide what to do with it.
"The Christopher Columbus statue has been a source of controversy in Philadelphia, as have similar installations across our country. Christopher Columbus, like many historical figures, has supporters and detractors. For centuries, he has been venerated with the stories of his traversing the Atlantic and "discovering" the "New World." However, his history is much more infamous. Mistakenly believing he had found a new route to India, Columbus enslaved indigenous people and punished those who failed to meet his expected service by severing limbs, or in some cases, murder., Mayor Kenney said in a statement.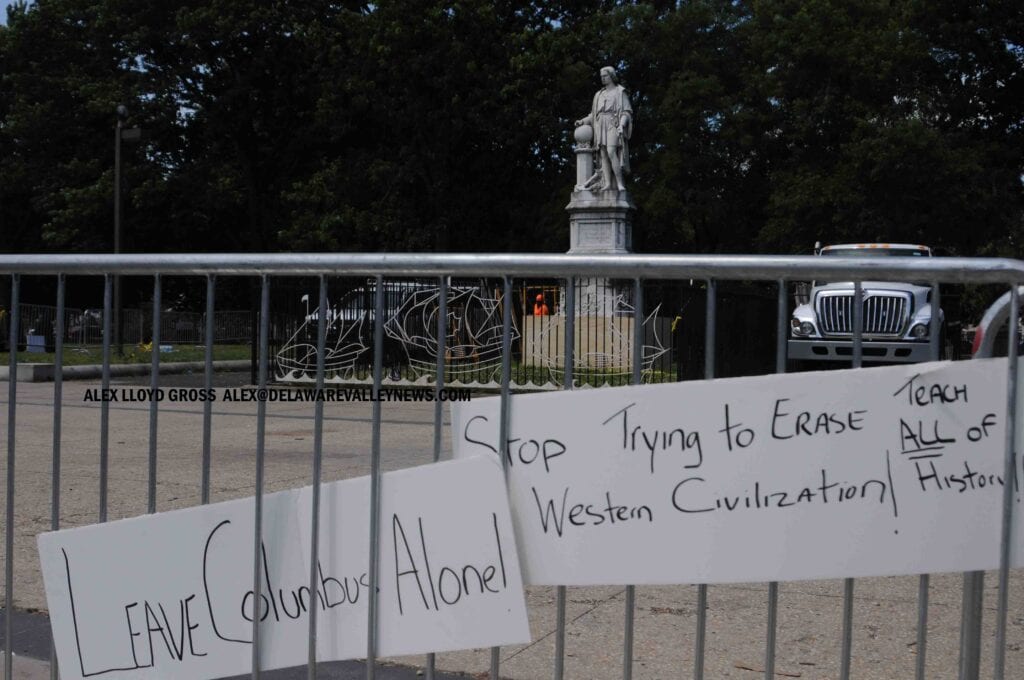 He ordered the Rizzo statue taken away in the middle of the night, under protection of the National Guard. No notice was given, it was just gone, which created an uproar in the city. Mayor Kenney is not a fan of the people who came out to protect the statue with weapons. They far outnumbered the protesters that came to ask that it be removed. It was a contentious situation.
A reporter for an independent news organization drew the wrath of the protesters, who tried to intimidate him.  That reporter was told to leave by Captain Lou Campione He did and put in an official complaint. Effective today, Captain Campione is no longer Commanding Officer of that area.  A rally in support and thanks is scheduled for today, June 16 2020 at Broad and Oregon.
Many residents complained that the police were not doing anything tom move those camped at 22 & Ben Franklin Parkway, They claim police resources are wasted at this site. They want it to stay. :This statue means something to people, especially older people, your gonna give them a stroke or put them in the hospital by moving this, leave it alone," said Kenny G, a longtime resident.
.