Philadelphia Male Arrested For Multiple Burglaries In Bucks County
---

by Alex Lloyd Gross
William McDuffie of Philadelphia is behind bars , in Bucks County. Police said he is charged with multiple burglaries in the Middletown, Langhorne area.  He was arrested when he allegedly broke into a house on South Hawthorne Ave,. The homeowner's 14 year old daughter was home alone. He was alerted via a home security app that told him his home had been breached. This happened about 8:20 PM last night,  Jan 4, 2021.
As police arrived, the suspect fled.  He was caught and he thought it would be to his advantage to fight the police. He was tazed and subdued. As this was happening, the house was secured and police determined he was the only perp.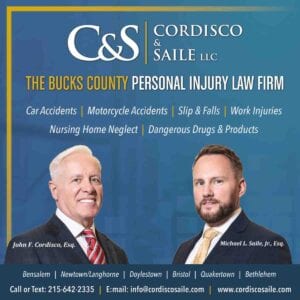 Upon getting McDuffie back to the police station, officers learned that he was the person responsible for at least three other break-ins in that area. He was subsequently charged with those as well.  The teenager, in her house was not injured.