Bernie Sanders Meme Wins The Internet
---
by Alex Lloyd Gross
Senator Bernie Sanders ran for president in 2016 and again in 2020. He did not garner enough support and suspended his campaign.  In 2016, dirty tricks within the Democratic Party all but torpedoed his chances of getting the nomination. He attended the ceremony to install Joe Biden as President Of the United States.  It's his outfit that has gotten him more publicity than ever.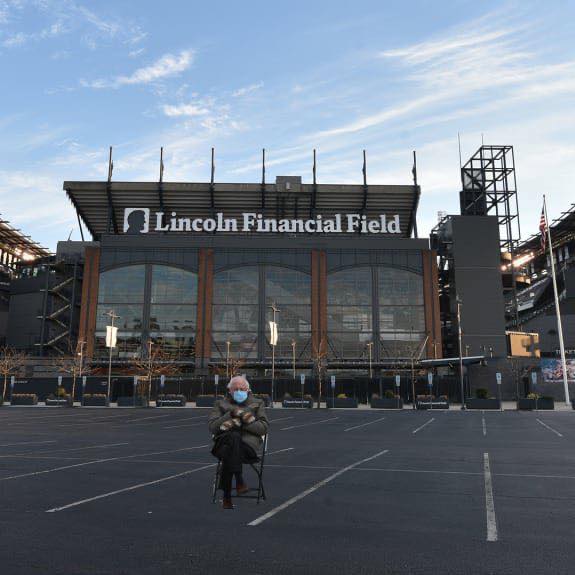 Sanders arrived in a jacket, an overcoat and wearing a pair of home made mittens. He was clutching an envelope, possibly with the hopes of going to the post office after the ceremony was finished.  Due to COVID-19  social distancing took place and Sanders was pictured sitting all alone with his envelope and wearing a mask.  Once the photo went online, the internet did it's thing.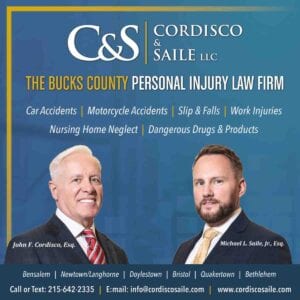 The senator from Vermont has been superimposed in  many different images.  He was on the park bench in Forest Gump. He was pictured on the back cover of KISS Alive, he is riding the subway,  and he is waiting for the closed Ballpark strip club in Bristol to open.  It has taken on a life of it's own over social media.  In fact, one cannot look at a photo without doing a second look for see if Bernie Sanders has been inserted .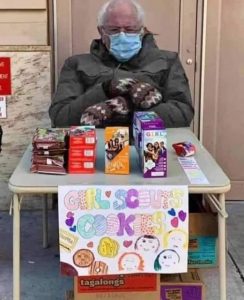 This image has gotten as famous or more than the Chris Christie Beach Chair  meme. Before you ask, yes, a meme exists that puts both Christie and Sanders in the same frame.