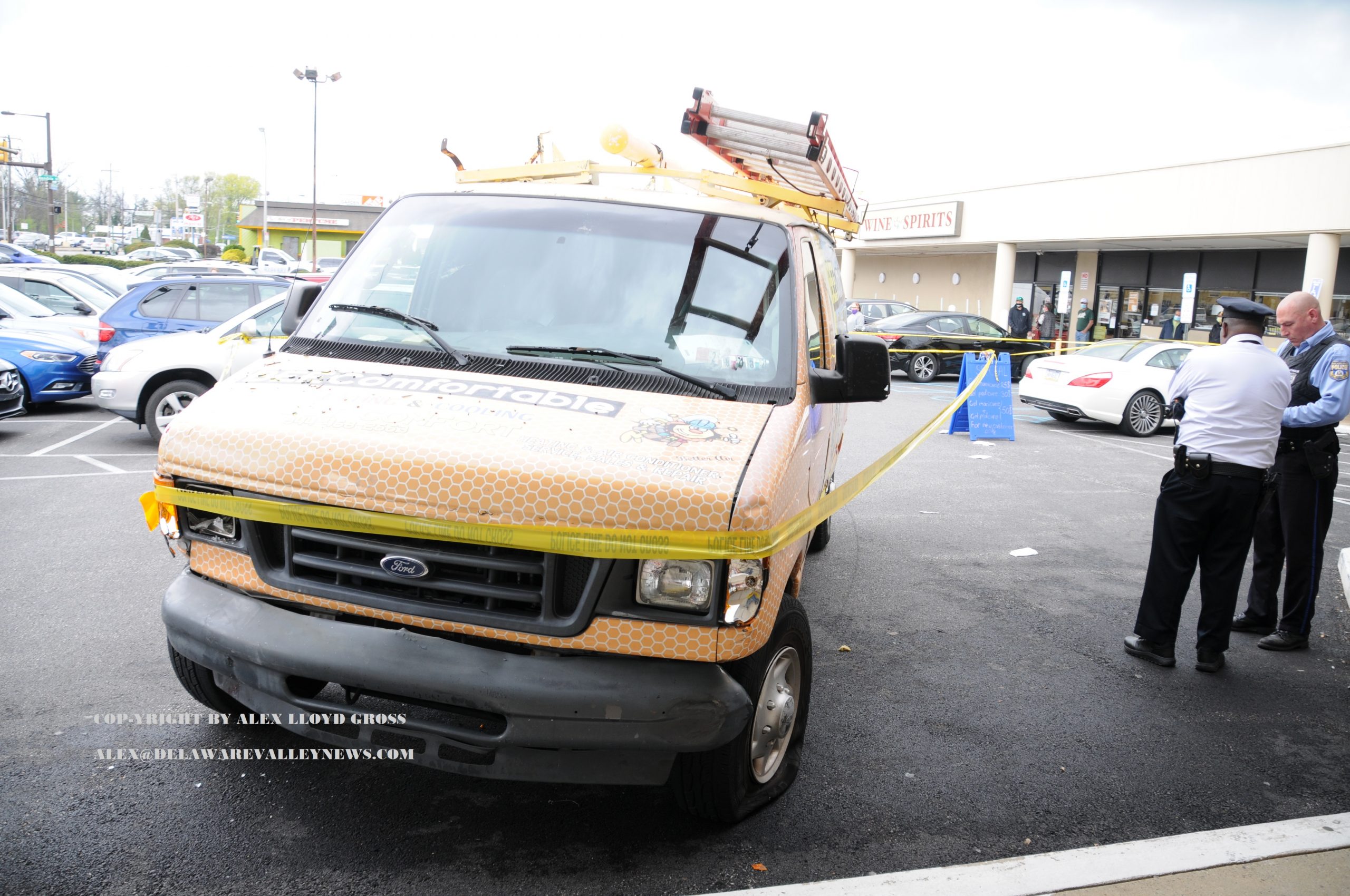 Woman Killed In Somerton Pedestrian Accident
---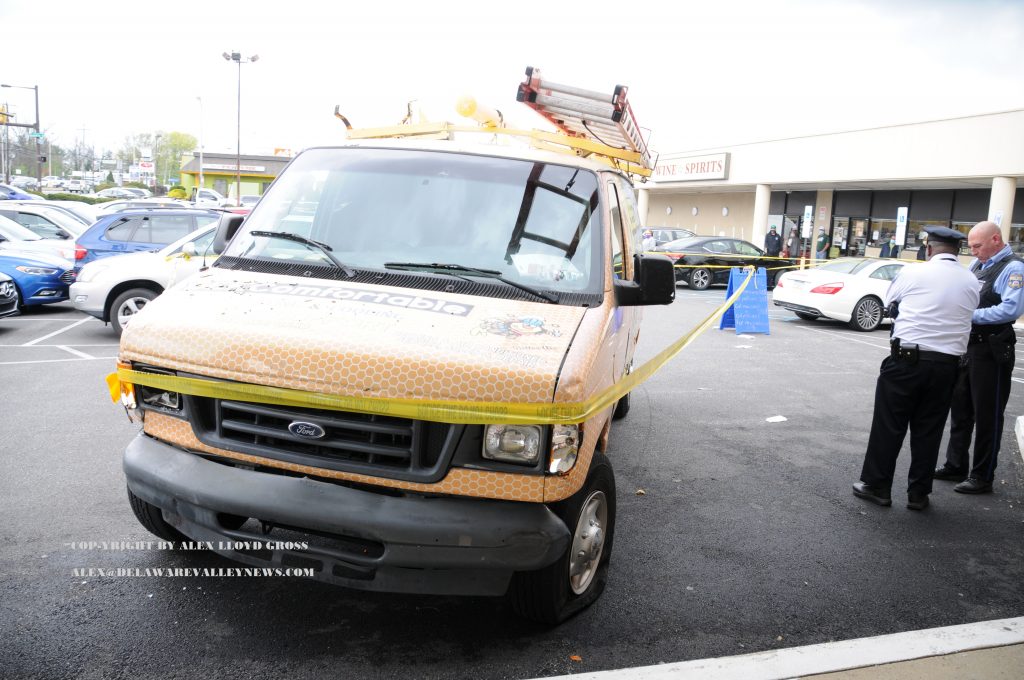 by
Alex Lloyd Gross
UPDATE  APRIL 15 2021  10:30 AM   The pedestrian was identified as Anna Guzzetti of the 15XX block of Stoney Lane.  Original story is below.
A woman was killed in an accident that happened inside a parking lot on the 11700 block of Bustleton Avenue, which is at Bustleton and Hendrix Street. The accident happened today April 15 2021just after 12:30 PM.  According to police, a contractor van pulled from a parking spot and glanced off a vehicle owned by the PA Liqueur Control Board.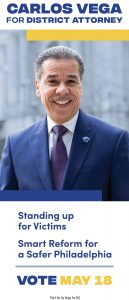 The driver then careened out of control and slammed into several parked vehicles,  He also drove over a 75 year old woman who was walking in the  parking lot. That woman went into cardiac arrest and medics and bystanders  helped with CPR.  She was put into a medic unit and rushed to Jefferson Hospital, Torresdale Division, where she died.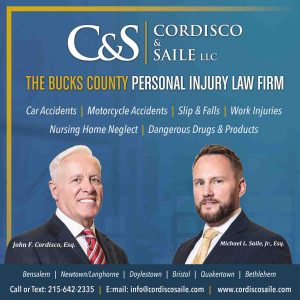 Police said it is way too early to charge anyone. The investigation will have to conclude before anything is filed.  The driver of the van did remain at the scene and cooperated with police.  He was not injured.  Several of the parked vehicles that were struck needed to be towed away.