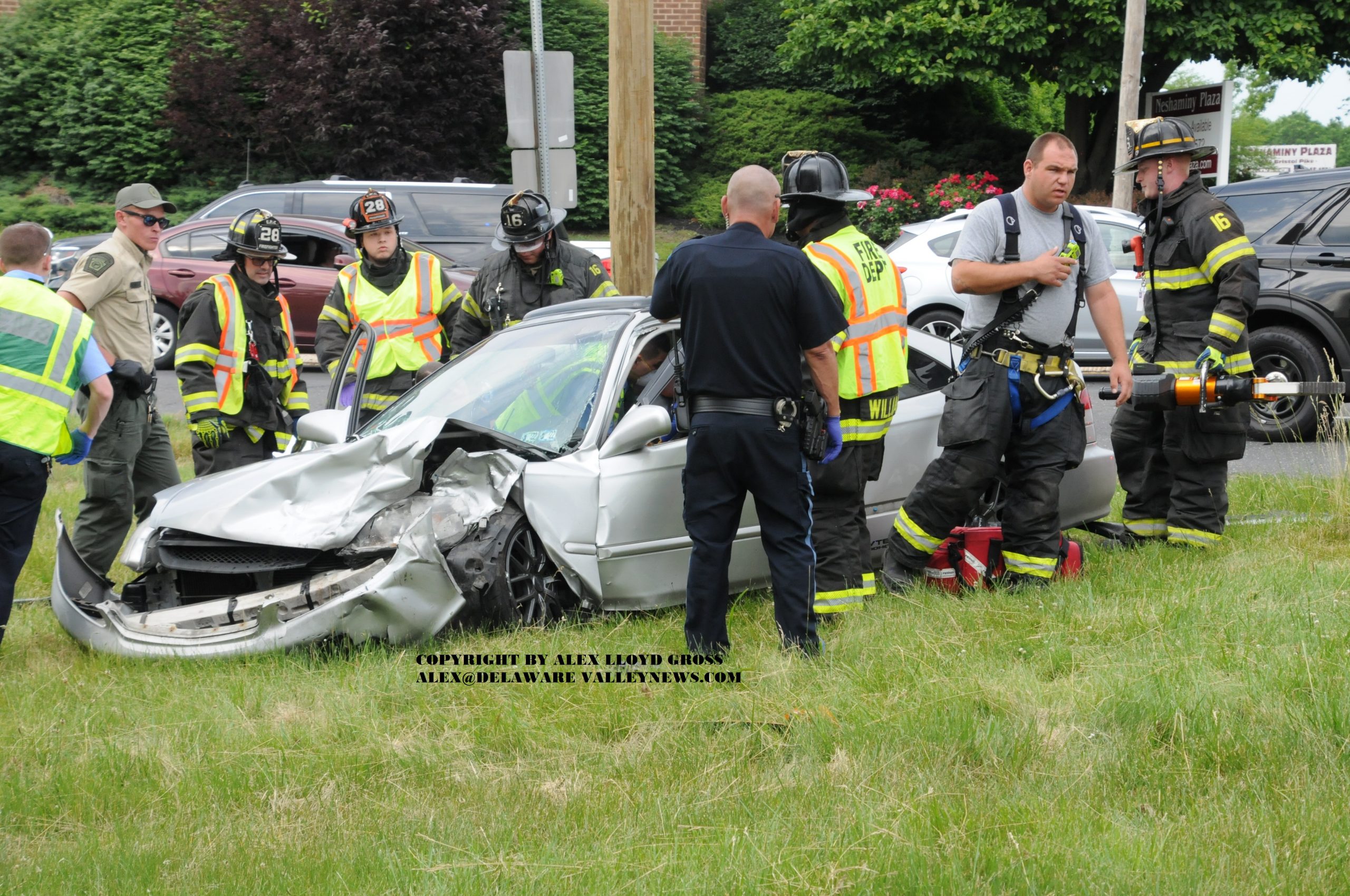 Bensalem Crash Sends At Least Two Drivers To Local Hospitals
---
by Alex Lloyd Gross
A serious accident closed Route 13 at Street Road just after 5:00 PM June 7 ,2021.  Two medic unis were dispatched. One driver had a head injury. The other driver sustained unspecified injuries.
One vehicle, operated by a Philadelphia resident was north on Route 13 when he attempted a left turn onto Street Road. A vehicle was traveling South on Rt 13  at the time of the collision.  The driver of the car that made a left was trapped briefly in his vehicle.  It is unknown if the south bound vehicle had any passengers. The investigation will determine who had a red light.
Traffic south on Rt. 13 was diverted onto Street Road for about an hour, until the wrecked vehicles could be cleared. The injuries were described as serious but not life threatening.