Firefighter Hurt In Philly House Fire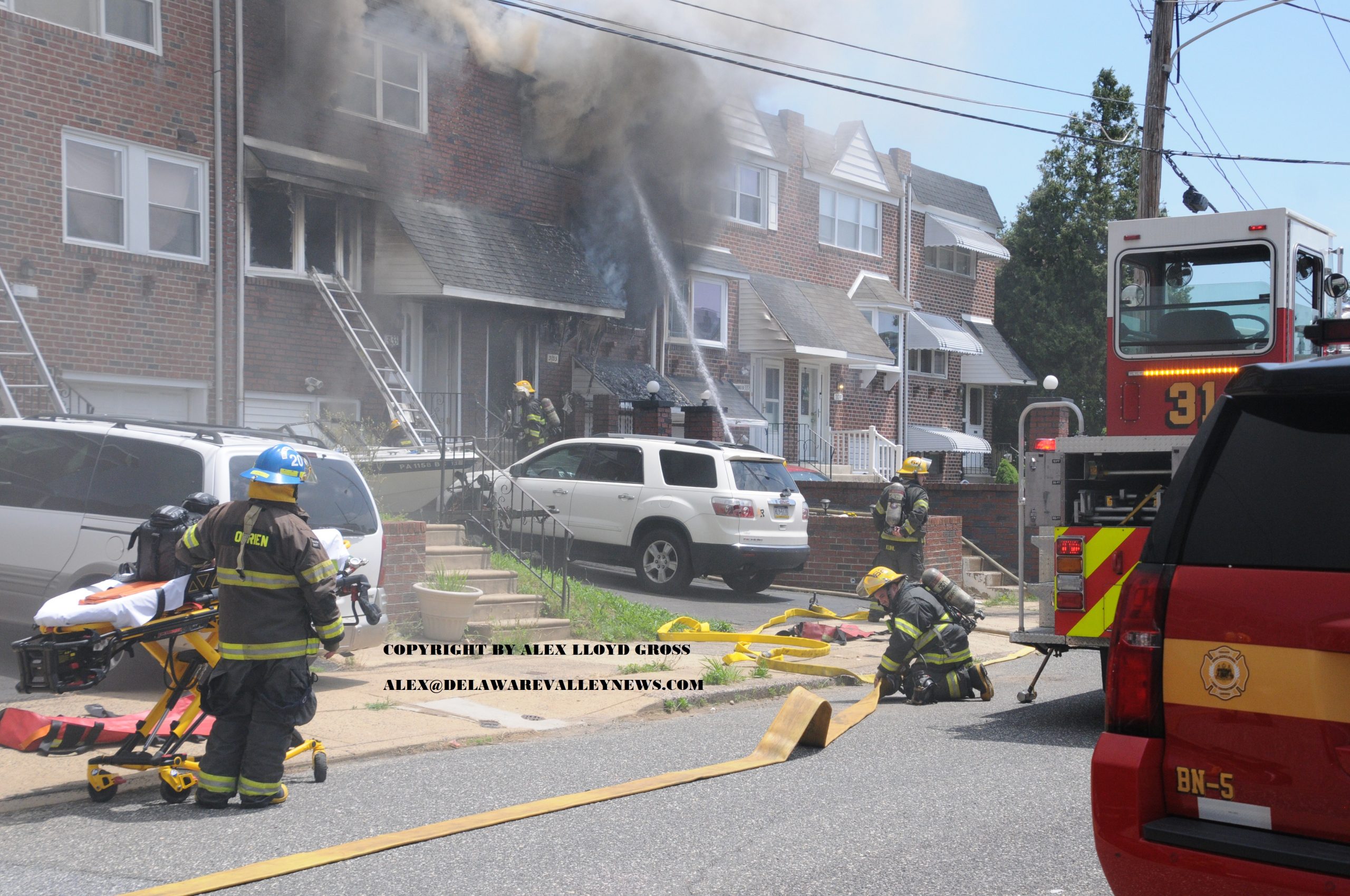 Firefighter Hurt In Philly House Fire
---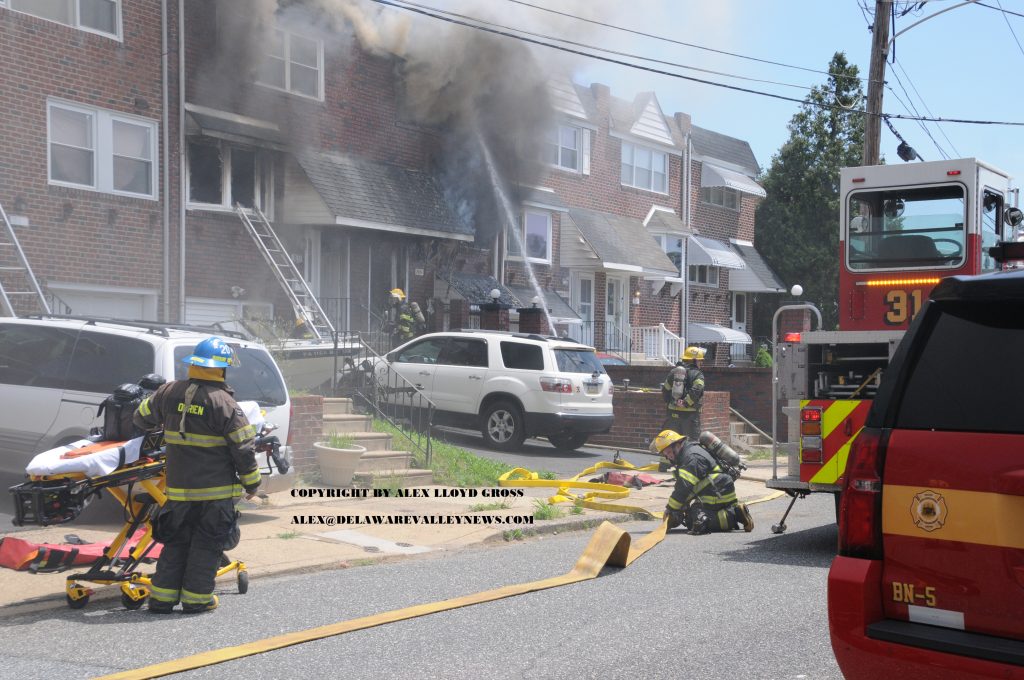 by Alex Lloyd Gross
One firefighter suffered a hand injury battling a one alarm house fire on Holly Road in the Parkwood section of Philadelphia, today, June 10, 2021. It was just before  noon when residents started to call 911 to report a house on fire.  Several residents complained that their calls to 911 went unanswered.  By the time the first engine got out of the station, they could follow a plume of smoke to the house that was on fire.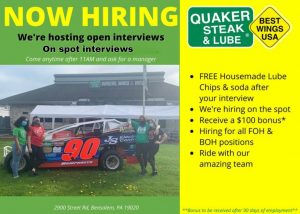 When they got there, heavy fire was coming from a second story window and also from a third story bedroom. The house was a row home, in the middle of the block.   Both dwellings on either side sustained  smoke and water damage.  As crews were preparing for rescue in the rear of the house firefighters were trying to put out the fire on the front.  Within seconds a firefighter fell  and was helped to his feet by  several civilians and this writer.  He was taken away on a stretcher.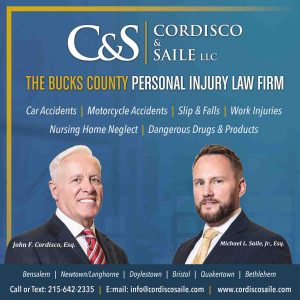 A cause has not yet been determined. There have been no reports of other injuries.  A second alarm was called but quickly cancelled.