Portion Of Newportville Road Is Closed In Bristol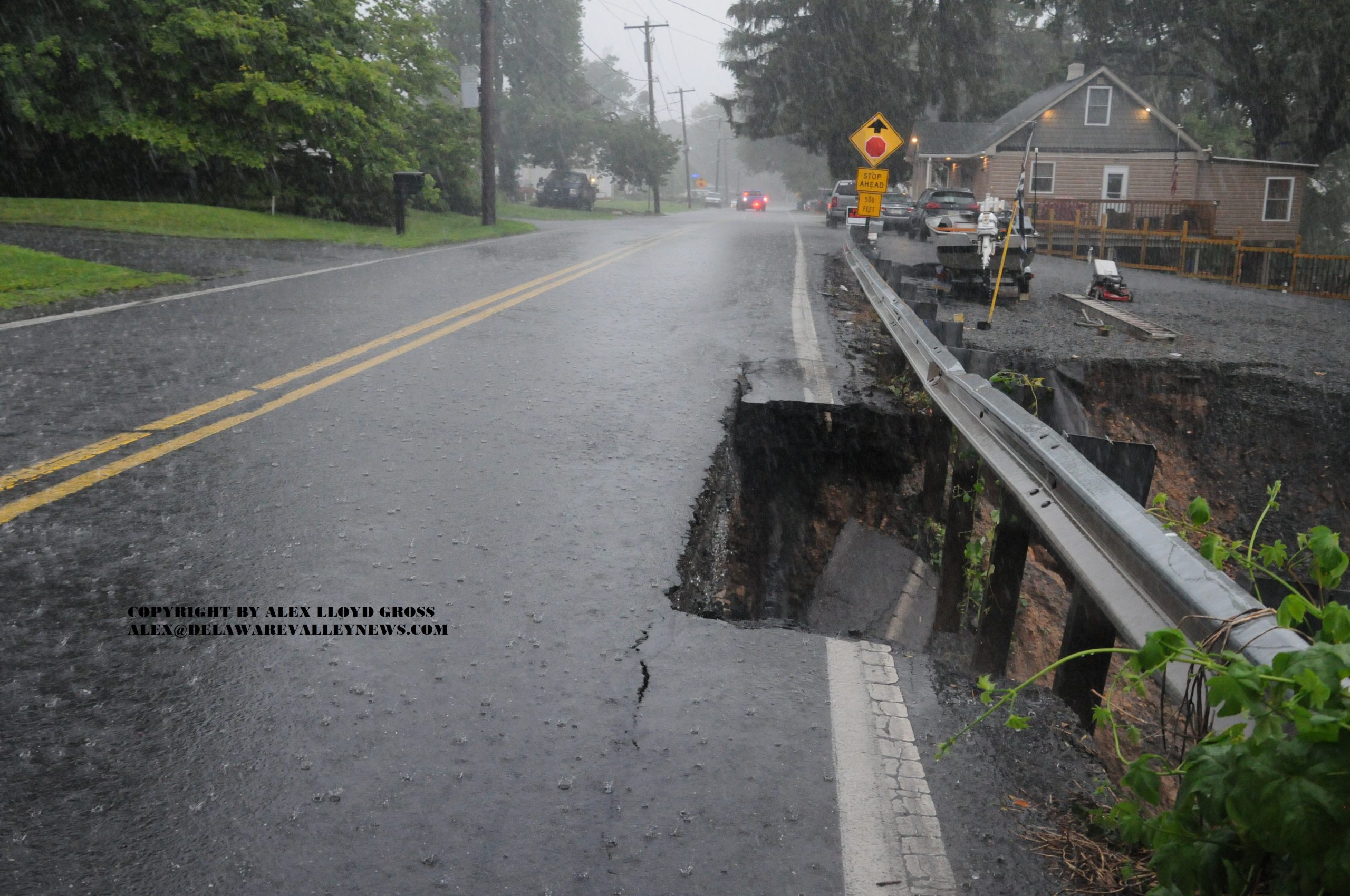 Portion Of Newportville Road Is Closed In Bristol
---
by Alex Lloyd Gross
July 12 2021,  A major rain storm that is reported to have dumped at least 10 inches of rain in some areas ( according to the National Weather Service)  has caused flooding in residential streets and major highways.  While the water is gone, lots of damage is in it's wake.  A large portion of Newportville Road was washed away yesterday afternoon,  between Maple Avenue and Dixon Aves., in Bristol Township, Bucks County Pa.
That caused the road to be closed and an expedited response from Penndot was required to do this for a long term basis. The road against the guide rail washed away and is down in the creek bed of the Neshaminy Creek.  This is not something that will be fixed overnight. The road needs to be built back up and repaved. Then guide rail needs to be installed into the asphalt .  After all of that,  it needs to be inspected and repainted, in required.
Before any work is started, the road will be inspected to see if any additional work needs to get done. It is possible that additional areas of that part of Newportville Road will be dug up-. The road is closed in both directions.  If you are traveling on that road give yourself extra time, as a detour will  take you through a residential area. Tractor Trailers will be detoured as well. .
The township has declared an disaster emergency and will be in touch with PEMA and FEMA for funds.